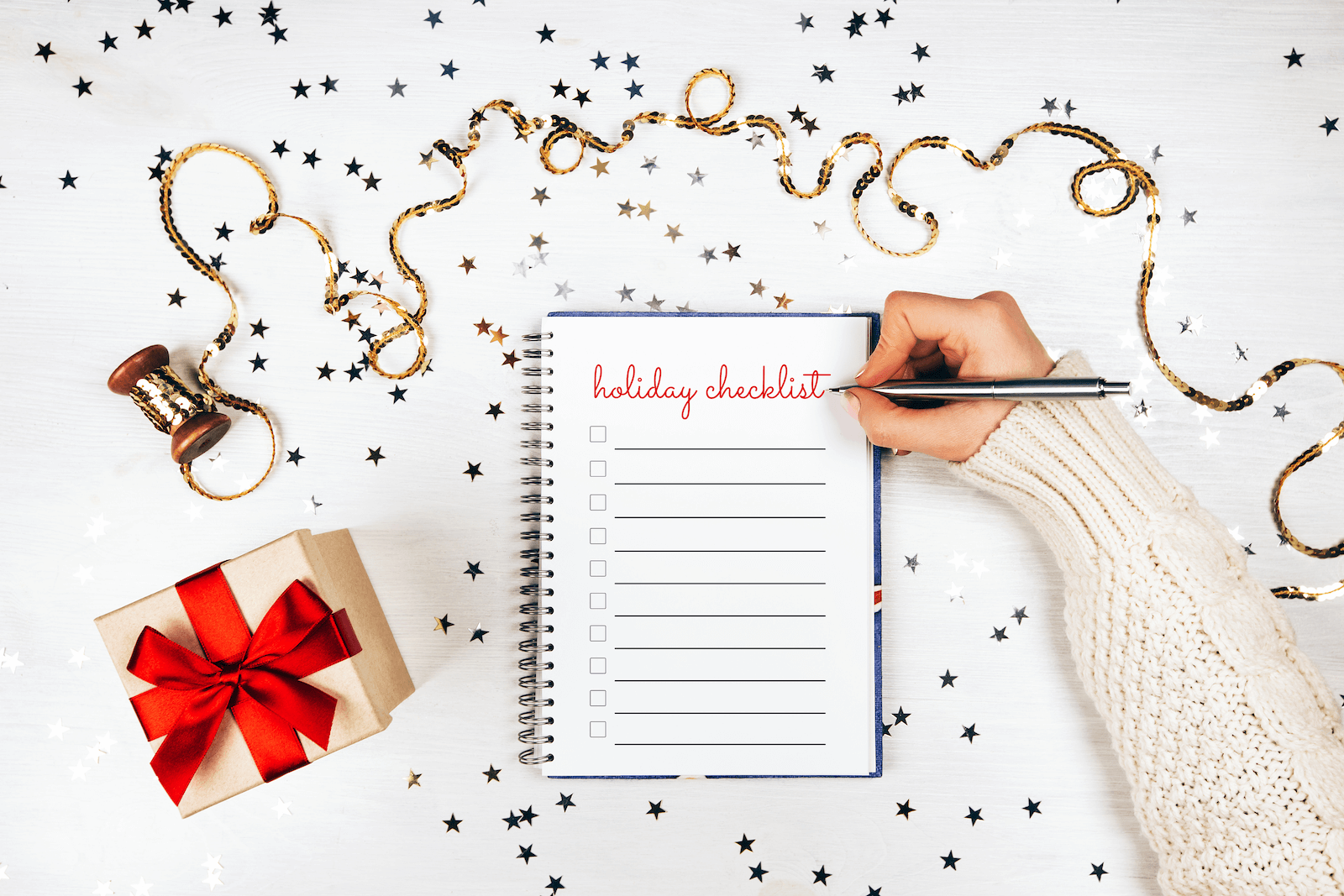 The busiest time of year typically brings with it more robust shopping carts for ecommerce stores—as well as its own set of headaches. With multiple shopping and traditional holidays on the horizon, businesses have a lot to gain from preparing early. Luckily, we're here to assist you in putting together a detailed holiday strategy that will help you come out ahead.
Scroll down for a list of major shopping holidays and holiday milestones that are coming up soon, as well as to-do checklists for your brand to consider leading up to, during, and after the holiday season. As you get started on your holiday planning journey, keep these quick holiday planning tips in mind:
Plan as far ahead as you can to maximize your holiday shopping season potential
Start making changes early so you have time to work out any kinks
Be prepared to spend a little money to make more money back
Major Shopping Holidays &  Milestones [2021]
Black Friday [2021: Friday, November 26]
This is the first major shopping day of the holiday season, so make sure you have as much in order as you can before this date. Traditionally, shoppers look for major deals, so make sure you hold a promotion or two to compete with mega brands—and market them heavily beforehand. Lots of big-box stores start their Black Friday deals a day early on Thanksgiving Day—now also known as "Gray Thursday"—so consider starting deals a bit earlier to take advantage of the influx of early bird shoppers.
Small Business Saturday [2021: Saturday, November 27]
Recognized the day after Black Friday annually, Small Business Saturday is an American holiday created to encourage shoppers to support small and local businesses. If you have a small- to medium-sized business, this is a great opportunity to promote your brand as an alternative to behemoths like Amazon. Participate in and engage with any Small Business Saturday campaigns you can find across social media and offer specials for customers who purchase on this day.
Cyber Monday [2021: Monday, November 29]
Arguably the biggest shopping holiday for ecommerce businesses each year, Cyber Monday is another shopping holiday during which shoppers expect major deals and discounts on items they love—or would love to gift. Try to offer more exciting and interactive deals than you offered on Black Friday—consider running deals on specific items only for specific timeframes (similar to Amazon's "lightning deals") or hosting giveaways on your storefront to keep shoppers coming back throughout the day.
Giving Tuesday [2021: Tuesday, November 30]
Giving back is a great way to show your appreciation for increased revenues during the holiday months, and Giving Tuesday is a perfect opportunity to do so. Consider getting involved by implementing a giving campaign with a realistic goal that won't hurt your checkbook, and select a charity to contribute the proceeds to that relates to your industry or aligns with your brand's values. Don't forget to let your customers know by again participating in and engaging with #GivingTuesday campaigns across social media. Showing customers that you care about more than profits will go a long way in increasing brand appreciation and loyalty.
Green Monday [2021: Monday, December 13]
This is not a specific holiday—Green Monday is typically the best sales day of the holiday shopping season (the December portion, at least) as shoppers know that they need to place orders by around this date to ensure delivery by Christmas. This is a great time to prominently remind customers that there are only a few weeks until Christmas, and that the time to purchase is now. Bump up ad spending around this day to get more online shoppers to your site so they'll pick you for their holiday gifting needs.
Christmas Day [2021: Saturday, December 25]
This milestone is the day most consumers will be aiming for when doing their holiday shopping. In the last few days before Christmas, it's a good idea to promote electronic gift cards as a last-minute gifting option for those who are running behind on their shopping or may need to purchase items for extended family members, coworkers/employees, neighbors, etc. Use the day after Christmas to finish the year strong and push holiday-centered products that you may not sell for another 11 months. You can also begin targeting gift card recipients through email marketing and drive them to a landing page with products segmented by price range.
New Year's Day [2022: Saturday, January 1]
With the holiday shopping season behind you, you can reflect on the successes of the past year and your plans for the upcoming year. This is a good chance to let your customer base get to know your brand a little better.  Build excitement and prompt customers to be on the lookout by teasing new products you plan to launch throughout the year. Engage with your community through social media and learn their new year's resolutions, and support their resolutions by highlighting resolution-related products. Finally, look at your holiday ad campaigns and make sure to pause/change any holiday-related ads.
Holiday Checklist: Before Black Friday
Forecast based on last year's data: Look at how your store did last year in terms of sales, inventory, and marketing. Determine what worked and what didn't so you know what things to avoid or to try again for this year.
Familiarize yourself with upcoming holiday dates: You can reference the list above or create your own calendar with additional dates so you are always on top of what's coming up next.
Set holiday goals for your business: Consider what you want to achieve this year—a specific sales goal? A more streamlined process?—and keep it in mind throughout the season.
Prepare your holiday inventory: Based on last year's numbers, current trends, and your competitors' actions, what should you make sure you stock up on to fulfill orders faster? New products and customer favorites are a good place to start.
Make a holiday promotion calendar: What promotions, sales, and deals would you like to offer this year? Which holidays do you want to center them around? Make a calendar that lets you visualize your planned promotions and dates easily.
Make a holiday marketing calendar: Once you've determined your promotions, plan when and what marketing materials will need to go out for each one, and plan additional marketing around other products and campaigns you intend to highlight.
Get your ecommerce website in shape: Repair broken links, fill out empty categories, and review your navigation and checkout processes for friction. Create a holiday category page so shoppers can find items quickly.
Optimize your SEO for the holiday season: Use keyword research to determine what trendy and holiday-specific keywords you should update your pages to speak to. Consider building a static landing page for each holiday that you can update every year.
Maximize your holiday PPC budget: Decide whether you will update existing campaigns or create a standalone holiday campaign—there are advantages to each strategy. Find the one that best suits your needs and goals.
Plan your Shopping Feeds for the holidays: Review Google's policies to make sure your products and information comply so that your products are not suddenly pulled during the most important time of year.
Ensure customer service needs can be met: Consider the previous year and your growth since then. Should you hire seasonal workers so that your customers will encounter a more positive and responsive experience with your brand?
Compile a holiday design plan: Consider what holiday flair you want to include for this year's campaigns. Do you want a more uniform look through the entire season, or a different look for each holiday or promotion?
Prepare your social media accounts for the holidays: Make sure your contact information is up-to-date and that any ads you plan to run are good to go, and consider adding some holiday flair to your profile and cover images.
Holiday Checklist: Before Christmas
Monitor your online performance: As the season progresses, continuously monitor your website, SEO, Ads, Shopping Feeds, social media, promotions, and sales and make adjustments as needed.
Know and communicate your "ship by" deadlines: Check with your preferred shipping carrier so you know when the last day you can ship for delivery before Christmas Day is. Monitor their site as well in case anything changes.
Enhance your return process: As customers begin receiving Black Friday and Cyber Monday orders, this is a good opportunity to audit your return process and consider what needs improvement for the future.
Holiday Checklist: Post-Holiday Season
Remove all holiday-related marketing: End any holiday paid campaigns that are still running and remove all holiday-related design and extraneous content from your online presence.
Consider your metrics: It's never too early to start planning for next year! Look at your metrics, what worked well, and what didn't work at all, and make notes to make your planning process next year easier.
Keep shoppers coming back after the holidays: We've all heard of the post-holiday sales slump. Consider what unique marketing tactics you can use to maintain customer attention (and get them to use their gift cards!).
Looking for even more in-depth holiday planning information? Check out Volusion's Ecommerce Holiday Planning Guide for more helpful insights and suggestions, and check out Grow With Studio for assistance with holiday design, PPC, SEO, and more.