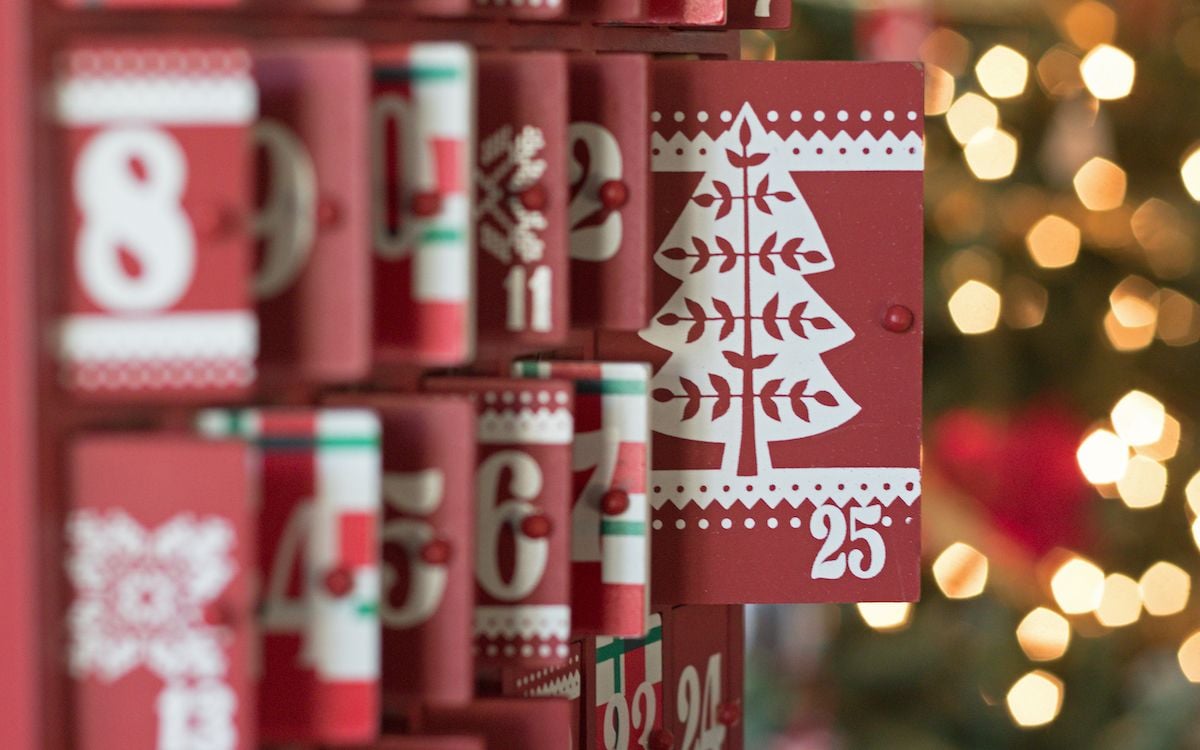 A holiday marketing calendar is a schedule of all marketing activities planned for specific holidays. This document spells out the deadlines, goals, and strategies a brand will adopt for different holiday projects and is used to plan out these campaigns.
With so much going on during the holiday season, it is easy to lose track of crucial marketing activities. A calendar can enable a marketing team to keep up with scheduled marketing tasks and take advantage of the holidays to meet specific marketing goals. It allows the team to plan holiday marketing campaigns and ensure a company attracts, converts, and retains customers.
Let's look at how you can create a detailed holiday marketing calendar for your ecommerce store and some tools you can use to help with this process.
Building Your Holiday Marketing Calendar
Achieving success with your marketing campaigns requires substantial planning. It can be an overwhelming task, but it is the only way you can avoid rushed campaigns that not only waste resources, but also don't help you achieve your goals. Here are the steps to take when creating a marketing calendar for your ecommerce store.
Identify Key Holidays
There are many holidays in a year, but chances are that your audience won't be celebrating all of them. Before you can find the holidays to focus your marketing campaigns on and decide which one to prioritize, you need to look at your audience's demographics.
The age, location, gender, religion, ethnicity, etc., of your audience will help you figure out which holidays to center your campaigns around. Segmenting your audience will allow you to create different buyer personas and more targeted marketing campaigns.
Some holidays will be more important for your company than others, but this shouldn't mean that you ignore the minority of your audience. You can take advantage of holidays to connect with them more and have them feel like they're part of your community.
You should also not ignore holidays that have the potential to humanize your brand. These holidays support human rights, recognize minorities, and celebrate diversity.
Create a Timeframe
Determine how far in advance you want to plan your holiday marketing calendar. There are three common types of calendars most businesses use:
Yearly calendar: This involves planning all of your campaigns a year in advance. While it has the highest potential for change, it provides the longest lead time.
Quarterly calendar: This option lets you create a marketing campaign every three months. It offers a relatively good lead time and allows you to consider new trends relevant to your business.
Monthly calendar: Updating your marketing calendar every month offers you unmatched flexibility and affords you the freedom to jump on trending topics and incorporate them into your campaigns.
Pick the Right Channels
Your marketing should include campaigns that will run on all channels your customers or potential customers use. The goal is to make your brand accessible to people who are likely to add value to your business. Picking the right channels will help you decide how to run your campaigns when you are ready to go live. Some channels to consider are social media platforms, SEO, and email marketing.
Identify Your Goals and Type of Campaigns
What do you intend to achieve by running your holiday marketing campaign, and how do you plan to do that? Your marketing calendar should highlight the types of campaigns you want to run. This will guide your marketing team in creating strategies that help you achieve your objectives. Some marketing campaigns to run during a holiday include:
Promotion/sales: Discounts and coupons tend to attract more people to ecommerce marketing campaigns and encourage them to take action.
Content campaigns: Content marketing lets you attract an audience and promote your brand.
Contest/giveaways: Competitions and hashtag challenges during holidays can help build your audience and increase traffic to your store.
New product launches: With many people looking to make purchases during the holidays, this can be a great window for launching new products.
Prioritize Your Campaigns
Your holiday marketing campaigns won't be equal. Some campaigns will require more staffing, resources, budgets, and lead time. Think about Back to School, Cyber Monday, Black Friday, or Christmas holidays. A simple way to prioritize your campaigns is to group your holidays:
Group 1: This includes all the biggest holidays in the year and ones you can't afford to ignore. This group is where you'll concentrate all your larger campaigns, like product releases and promotions.
Group 2: This is the mid-tier group and will include the holidays your audience is more likely to associate with. Campaigns in this group don't require much lead time like group 1 holidays, but still need a lot of planning.
Group 3: This covers your marketing campaigns over the less glamorous holidays that need only a little lead time of a week or less. A social media post or email blast to your audience could suffice here, as you can still increase brand awareness and stay in touch with your clients.
Introduce Major Updates
Your ecommerce store will likely receive new and returning customers and experience high traffic during the holidays. You will need to think about making changes that can increase your conversion rates. Some great updates include:
Revamping your store: For example, you could update your branding to reflect the specific holidays. This might include changing your logos or your website's theme.
Optimize your catalog: Prioritize products that represent a specific holiday and keep them on your store's landing page.
Introduce new payment methods: Too few payment options might keep some customers from making purchases in your store. Consider adding new payment methods, or alternatively, find ways to reduce credit card processing fees, which can help you attract even international buyers.
The Best Tools To Simplify your Ecommerce Marketing Campaigns
The efficiency of your marketing campaigns will rely on the tools you pick. Since you will have different people managing your projects, you want to choose tools that allow collaboration. Here are some of the best ones to consider:
Google Calendar
This simple tool lets you organize and schedule all of your marketing activities. You can invite different team members to collaborate and link each campaign to corresponding resources. Google Calendar is free for personal use, but you must subscribe to Google Workspace for business use ($6 per month).
Google Sheets
This is another must-have tool when creating your holiday marketing campaigns. It comes with different templates you can try and also lets you create new ones from scratch. You can assign tasks to your team members, provide comments for contextualization, and improve collaboration. The tool is free for personal use, but also costs $6 monthly for business use with Google Workspace.
Trello
This project management tool lets you create a marketing calendar in clear and easy-to-understand visuals. You can create boards for each campaign, automate tasks, and collaborate across different platforms. Trello offers both free and premium plans that start at $10 per month.
Flexibility Is Important
While creating a holiday marketing calendar, you must leave some wiggle room. Something unexpected might arise that forces you to change or delay your campaign or adapt it to new and emerging trends. Don't be afraid to make last-minute changes if you think they'll work best for your store. Remember, you are the only person who knows what's best for your business.