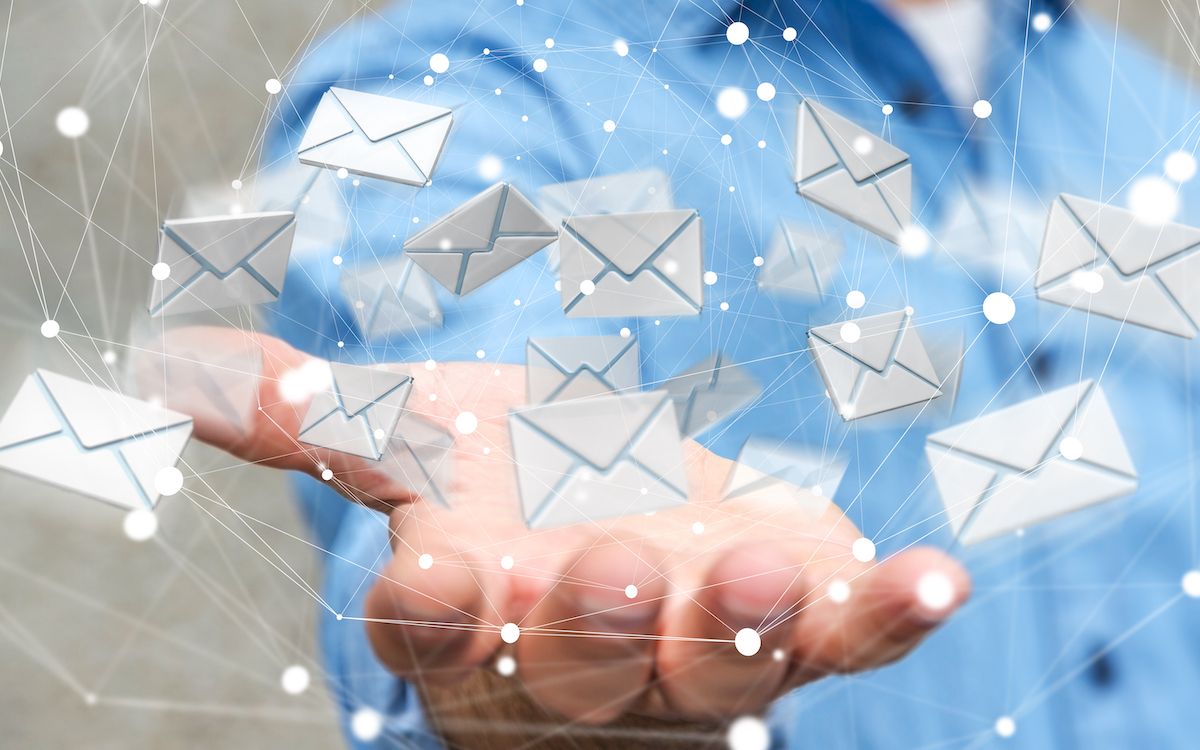 Studies show that for every $1 a business spends on email marketing, they can expect an average return of $42. That makes email an extremely lucrative marketing channel for ecommerce businesses—especially around the holiday season when customers already expect an influx of emails that can assist them with their shopping.
If you're planning to capitalize on the holiday shopping season this year, then email marketing is a great place to invest your time and money. Here are some of the most important actions you can take when setting up holiday email campaigns to ensure that they aren't planned in vain—and help you boost revenue.
1. Plan Ahead with an Email Calendar
Your first step in planning for holiday email campaigns—or any email campaigns—should be creating a calendar that details when you want each email campaign to send. Focus on the major shopping holidays coming up and think about when customers are expecting to purchase products like yours, and plan your calendar accordingly.
As you plan which emails to send out and when, also consider when any non-holiday emails you have planned are scheduled to send so that customers don't receive too many emails from you at once. Multiple emails with different messaging around the same time can cause shoppers to be confused about which initiative they should pay attention to first.
2. Personalize, Personalize, Personalize
Personalization continues to be popular among consumers, with a whopping 71% expecting companies to deliver personalized interactions. Thinking about it, it makes sense; when customers receive a message that feels like it's just for them, they are more likely to take notice—and take action—because they feel special.
To add some personalization to your holiday marketing emails, include the recipient's first name in your subject line, body copy, and/or CTA so that they feel like the message is just for them. You can also set up trigger campaigns around specific actions so that customers receive emails related to their specific journey through your purchase process.
3. Segment Lists for Relevancy
Another great way to win the personalization battle is to segment your email lists and send different messages to each segment. Marketers who have employed segmentation in their email strategies have observed email revenue increases as high as as high as 760%.
If you have a customer email list, you already have a lot of valuable data—like past purchases, geographic location, and more. With this data, you can better predict what each customer might want or need during the holiday season and send messaging that resonates more closely to those needs, increasing the probability of conversion.
4. Make Subject Lines Catchy & Festive
Customers will be bombarded with emails during the final few months of the year, so it's important that you make your emails stand out in their inboxes. Following email subject line best practices, make the most of the space you have by spending time to carefully craft your words.
Look at the emails coming into your inbox around the holiday season, and try to think of ways you can differentiate your business from any patterns you're observing. And while you're at it, remember to front-load important words like "sale" in your subject line so that readers see them first as they are skimming their inboxes.
5. Incorporate Holiday Design Elements
Most other retailers will be expressing their holiday spirit in a visual manner, which means you'll likely want to as well. At the very least, it will make the content you are sending out appear up-to-date and relevant to the time of year.
Always stay true to your business's branding guidelines, but feel free to have some fun and add holiday-related design elements, colors, imagery, and more into your email templates. Incorporating these elements will help shoppers associate the excited feeling they have over the holidays with your brand.
6. Focus on Holiday Deals & Savings
Everyone loves to save money—and around the end of the year, consumers expect to save due to years of retailers offering major discounts leading up to major holidays. So if you're not already planning some great holiday deals for your customers, get to planning!
Email campaigns specifically centered around sales, promotions, and discounts convert much higher than other types of emails because they give people exactly what they are waiting for during the season. Just make sure that you clearly communicate any savings opportunities ahead of time so customers don't get impatient and order from a competitor.
7. Highlight Holiday-Related Products
Because customers will likely be thinking a lot about the holidays nonstop, make sure that any products you highlight in your emails relate to the season. If you're not sending any emails specifically around your products, consider creating a gift guide for the year that customers can use to easily find the perfect option for their loved ones. Alternatively, link to a category page dedicated to holiday-related products so that customers can filter through relevant items upfront.
8. Spruce Up Cart Abandonment Emails
As shoppers compare deals across sites and make final decisions about gifts and other holiday purchases, you will inevitably be left with abandoned carts—and likely more than you're typically used to seeing. This is a great opportunity to adjust your cart abandonment emails for the season by theming them around the holidays as well.
Consider this: if you're shopping for a gift for your brother, which email are you most likely to open first—a generic "You left something in your cart!" or a more specific "Order your holiday gifts on time!"? Place yourself in your shoppers' shoes and consider their purpose for buying from you at this time of year, and speak to that directly.
9. Grow Your Email List
As shopping increases over the final few months of the year, you're bound to see more new customers and site visitors than usual. Don't be afraid to maximize your future marketing efforts now—make sure you offer an easy way to sign up for emails from your brand, whether your regular email repertoire consists of newsletters, promotions, product releases, or a combination.
This simple step will set up your marketing efforts nicely for the new year by helping you grow your email list now. Plus, even if shoppers don't buy from you this time around, they may still be interested in buying from you later—and receiving emails from your business regularly will keep you top-of-mind.
In Conclusion
Leveraging email marketing thoughtfully and strategically gives ecommerce business owners a healthy chance at boosting their holiday shopping revenue for the season. By following the holiday email marketing strategies listed above, you will be well on your way to a great return on investment.