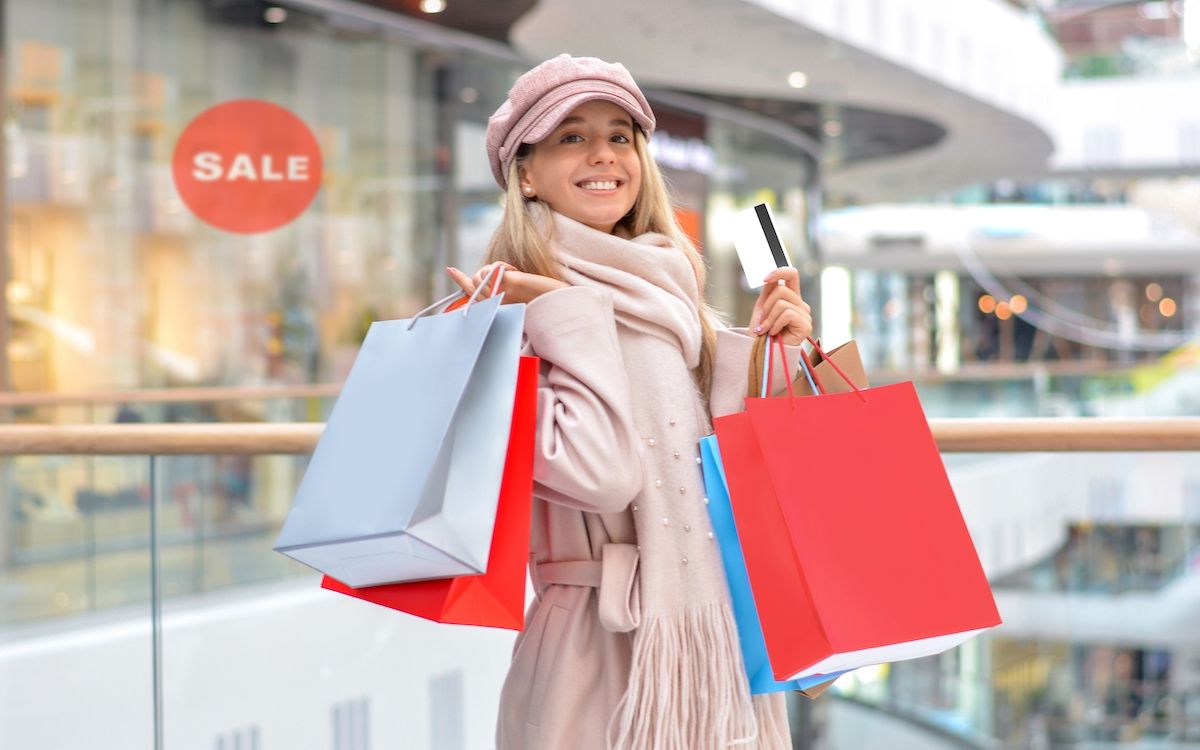 Regardless of whether or not they celebrate the holidays, shoppers have come to expect deals, sales, and discounts from their favorite retail establishments around the same time that holiday jingles become inescapable across TV and the radio. That means that if your ecommerce business is hoping to ride on the coattails of the holidays to more revenue, you will need to slash your prices (at least a little bit) as well.
The trick is in taking advantage of already well-known shopping holidays, which already come with a wave of purchase-focused momentum—in a way that won't cut into your profits. Here's how ecommerce business owners can approach sales and discounts around the busiest time of the year without losing too much money.
The Biggest End-of-Year Shopping Holidays
The first thing online businesses should keep in mind is that there is already a smattering of specific shopping holidays—official and unofficial—that they can leverage. Because shoppers are already expecting deals around these days, you won't have to invest in quite as much marketing to let your customers know they can save big. Here are the biggest Q4 shopping holidays to pay attention to when planning your holiday promotional calendar:
Thanksgiving: While American Thanksgiving is a family-focused holiday, it has also turned into a major global shopping holiday—thanks, in part, to its proximity to Black Friday (below). Because retailers know how busy Black Friday is, many have started offering big holiday sales a day earlier to catch people who are planning ahead.
Black Friday: The fourth Friday of November is perhaps the most well-known shopping holiday. Popularized by brick-and-mortar retailers, Black Friday typically conjures images of long lines and huge hordes of shoppers looking to knock out their holiday shopping for the lowest prices of the season. With the introduction of ecommerce, shoppers can now look forward to the same deals online without having to battle traffic, thousands of other shoppers, and the cold.
Cyber Monday: Once ecommerce took off, online retailers created their own Black Friday-esque holiday in the form of Cyber Monday, the first Monday after American Thanksgiving. This is when online shoppers expect the lowest prices on any items they plan to purchase for the holidays, from gifts to decor and more.
Green Monday: Our first unofficial shopping holiday, Green Monday occurs on the second Monday of December. Coined by eBay in 2007, this is historically the most profitable sales day of the year as gift-buying shoppers are beginning to feel the time crunch and hurry to get their holiday purchases wrapped up.
Panic Saturday (also called Super Saturday): Another unofficial shopping holiday, the Saturday before Christmas Eve typically marks the end of the major holiday shopping season. Around this time, shoppers will be looking out for retailers who are willing to help them out in the last-mile stretch to Christmas.
The Best Types of Holiday Promotions
Savvy ecommerce retailers plan their own business's big sales, discounts, and deals around the aforementioned holidays to take advantage of the swell in shoppers. But what types of promotions are best to offer shoppers around this time of year? Below, we delve into some of the best kinds of deals to offer online shoppers around the holiday season:
Dollar or Percent Off: The classic discount type, a simple dollar or percentage off the normal price gives shoppers exactly what they want—a simple way to determine how much they will be saving by purchasing from the retailer offering it. Around the holidays, you can spice up your deals by offering deals like "$12 Off Orders $50+ for the 12th Month of the Year" or "25% Off for 25 Days of Christmas."
Bundles: Especially popular around gift-giving season, bundling deals can help shoppers put together a more complete experience for their gift recipients. Bundling occurs when the overall price is reduced when a few specific items are bought together—think one main item, plus some accessories. For example, a retailer selling painting supplies might offer $20 off a set of watercolor paints when ordered with a specific paint brush and pad of paper. This helps shoppers create their own "gift sets" if they want to without worrying about purchasing extra items that may be incompatible.
Free Gift with Purchase: Shoppers are already in the mindset of giving gifts, so why not offer them a chance to receive one for themselves early? Surprise and delight shoppers by offering a free sample or inexpensive product for free with a purchase of a certain amount. You can even tier free gifts and offer more expensive ones for higher order amounts to encourage higher Average Order Values. On the other hand, you could offer something small that encompasses all customers, like free holiday stickers included with every order.
Free Shipping: If you don't already offer it, this is a great holiday surprise that may push shoppers over the edge into purchasing from you. Free shipping is not feasible for all businesses all the time, but offering it in the spirit of making the holidays easier can go a long way in boosting your brand image. Don't go for a blanket "free shipping" offering if you simply can't afford it though—consider offering it at and above a certain order amount that will help you (almost) break even, or only up until a date when your shipping carrier's prices jump.
Charitable Giving: Since shoppers are already in the giving spirit, take advantage of the season to do some good by setting up a way to give back. For example, a baking supply company might offer a $5 off coupon to customers who email them a receipt for any $25+ donation they've made to their local food bank. Think about what charitable causes relate to your business and build a way for your customers to be rewarded for spreading some holiday goodness.
BONUS—BOGO/Tiered Promotions Post-Holidays: The holiday rush may die down after Christmas, but you can reward customers for continuing to shop after the fact by offering post-holiday sales they can spend their gift card money on. Buy One, Get One (BOGO) deals are great if you have extra holiday inventory you'd like to get rid of quickly, and Tiered Promotions (ex: $10 off when you spend $50 or more; $25 off when you spend $100 or more) are a great way to convince shoppers to purchase more ate one time and increase Average Order Value.
Best Practices for Offering Holiday Discounts
With the perfect idea of what type of discount you are going to offer your shoppers and when, it's time to put the plan into motion. But before you do, make sure you're not making any missteps that you may regret later. Here are some best practices to keep in mind when setting up holiday deals and discounts for your online shoppers:
Research and analyze previous data. If your online store has been open for more than a year, you already have some great data on the sales and promotions you've run in previous years—and whether or not they were successful. Aside from past data, look at recent trends in consumer products so you can forecast which of your products might be in higher demand this season—that way, you know where to focus your biggest deals.
Know how much of a deal is too much. This should go without saying, but make sure you will still earn a worthwhile profit from each purchase that includes a discounted rate. Offering 50% off may result in a much higher number of sales, but if your products have a 50% markup, all those sales will be for naught. Determine how large of a discount you can offer to attract buyers while still making enough back that it's worthwhile for your business.
Tell people about your sales. This should also go without saying, but a great deal is next to worthless if nobody knows about it. Make sure you take the time and effort to promote your discounts and sales via whichever channels your customers respond best, whether that be through email, SMS, or social media. Also, make sure any deals and discounts you're running are clearly marked throughout your site so that newcomers will be aware. You could also invest in digital advertising around your sales if you think that will attract shoppers from your target audience.
Create gift guides/category pages. If you already know what most people will want to purchase from your store around the holidays, put it all together in a place that is easy for them to find and peruse. Gift guides are particularly great for showing shoppers what they can buy for their friends and family using the great deals you're offering. Even if your business doesn't sell anything gift-worthy, you can set up specific category pages on your site with the types of products shoppers will find most useful around this time of year so they can find and purchase them quickly.
Target shoppers early. No matter when you're running your sales, it's important to inform shoppers on the earlier side so they are aware and can plan ahead—otherwise, they may purchase from your competitors for a sale price if they don't know your prices are about to drop as well. You may experience fewer sales in the days leading up to a sale event as shoppers wait to take advantage of the cost savings, but that's a small price to pay to avoid losing sales to your competition.
Final Thoughts
Enjoy more sales during the holiday season by planning your sales, promotions, discounts, and deals ahead of time so you don't end up losing more than you gain. While most customers these days do simply expect it, they will nonetheless appreciate it as you make their holiday shopping a little easier.