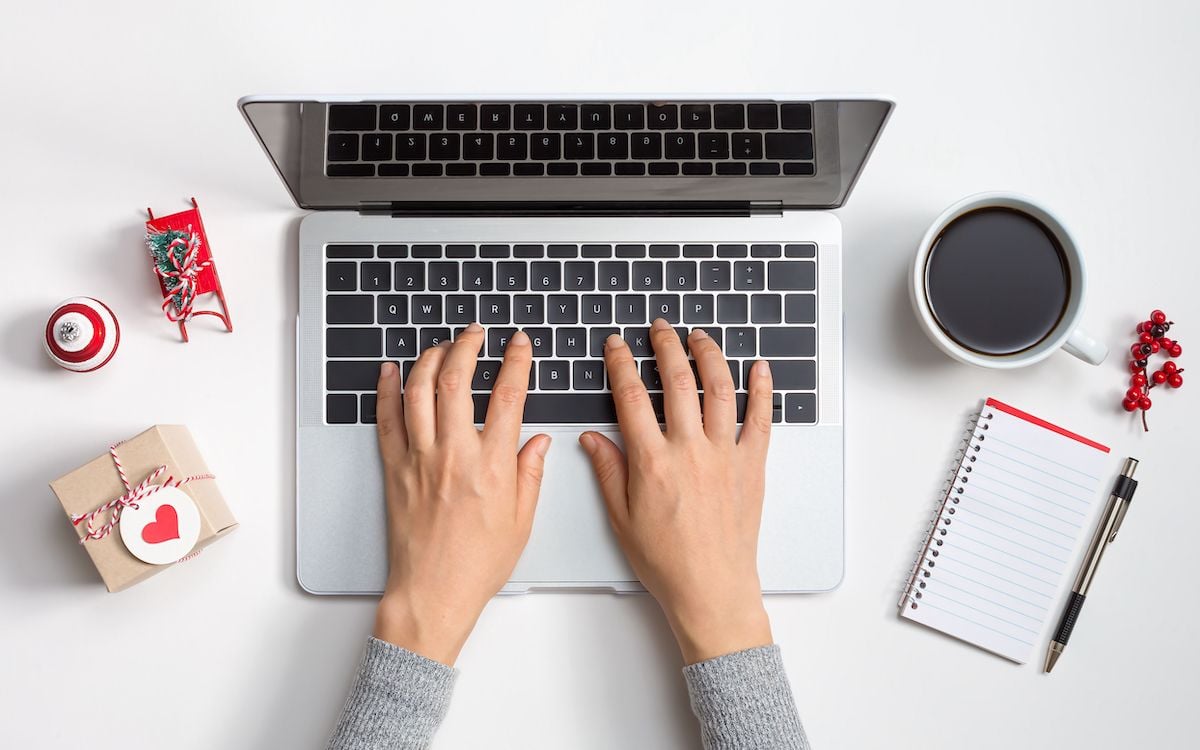 When it comes to preparing an online store for holiday shoppers, emphasis is typically placed on marketing and graphic design. As brick-and-mortar shop owners erect holiday decorations and up local advertising efforts to entice shoppers, ecommerce business owners focus on displaying seasonal site graphics and boosting digital advertising to achieve similar results.
A storefront's overall look and the campaigns that drive people to it are definite highlights of the holiday season for all retailers. But online retailers face a unique requirement of also ensuring that their digital storefronts are in working order for online shoppers—often in higher quantities than they've experienced previously. If you run an ecommerce site, start early and prepare the mechanics of your online store for the holiday season now.
Step 1: Augment Your Site Performance
As the internet expands, performance remains key to a site's overall success. Here are a few ways to ensure that your ecommerce site's performance is up to par for the holiday season:
1. Ensure a Quality Mobile Experience
The mobile shopping trend is growing quickly—in fact, 59% of shoppers cite mobile shopping as an important factor when deciding which brand or retailer to buy from. To ensure a quality mobile experience, make certain that the mobile version of your site runs as smoothly as—if not better than—your desktop site. Adopt a responsive design theme for your ecommerce site if you haven't already, or look to use an ecommerce platform that builds for mobile experiences first.
2. Prepare for a Traffic Increase
Holiday shopping means that a significant portion of the population is shopping for similar products at the same time, which equates to a major influx in online visitors or most ecommerce stores. Verify that your site has the ability to keep up with a traffic spike and won't be negatively impacted. To prepare for a site traffic increase, opt for managed cloud hosting through a reputable ecommerce platform.
3. Check Your Load Speed
As page load time increases from 1 to 3 seconds, the probability of bounce increases 32%. Check your load speed to ensure that your site is loading as quickly as possible so you can avoid alienating impatient customers. There are a few ways you can improve your site speed:
Compressing files—especially images—for quicker rendering
Auditing plugins, and removing those that are no longer needed for your site
Using a robust Content Delivery Network (CDN) to spread out the load on servers
Step 2: Review Your Checkout Experience
Frictionless checkout is vital to ensuring a smooth shopping experience that leads to purchase. Here are some aspects of your checkout experience to review in preparation for the holidays:
1. Offer Multiple Payment Methods
Overall, shoppers are much more willing to purchase when presented with a variety of payment options—in fact, 42% of customers will not complete a purchase if their preferred payment method is not available. Offer a variety of payment methods—including debit/credit cards, wallet payments, buy now/pay later options, and more—to meet your customers where they are. If you are limited in what you can offer, prioritize which payment methods you will offer based on research into your target audience's preferences.
2. Analyze Security Measures
Not only is a security breach bad for your company's reputation—it's also a major issue for your customers themselves. Make sure you have adequate security measures in place so that your customers' personal information or payment data can't be stolen by online hackers. Purchasing an SSL certificate for your site and using a PCI-certified solution for running credit cards will help you tighten up your security in time for the holidays.
3. Expand Abandoned Cart Messaging
Abandoned carts are an inevitable issue for ecommerce businesses, but they are even more difficult to accept when your audience is in a more shopping-inclined mood. Expand any abandoned cart messaging you already have in place and tailor it to the holiday season to make it more relevant. Follow-up emails, exit intent pop-ups featuring discounts, and browser notifications are all great ways to remind shoppers to purchase from you before it's too late.
Step 3: Consider Your User Experience
Customers with purchase intent can be easily deterred by an unsatisfactory user experience. Here are a few areas of your user experience to consider so you can keep customers happy:
1. Clarify Shipping & Return Policies
Since the customers you will be catering to are shopping for specific holidays, they will definitely want to know if they'll receive their purchases by specific holiday dates. They will also want to know, should the item not work out for them, what their options are in terms of returns and exchanges. Make sure that your shipping process and return policy are both outlined clearly and can be found easily on your website to avoid customer objections.
2. Increase Digital Support
Despite your best efforts, customers will inevitably have questions, but answering them doesn't necessarily need to involve a robust customer service team. Add chatbots to your site to answer frequently asked questions in the form of an actual person to save on live resources. You can also use a FAQs landing page, help center, instructional product videos, or other assets so that customers can self-serve to get the information they need.
3. Make Contact Info Accessible
Some customers prefer a more hands-on approach to getting their questions resolved, and will want to hear answers from an actual employee. Others may just want to confirm that your business is real and legitimate before processing a payment they may not get back. Ensure that your business's phone number, email address, and any other pertinent contact info is easy for them to find (and correct) so that you or your customer service team can address any concerns personally.
Final Thoughts
Don't allow upgrading the structure of your ecommerce site to fall behind your other holiday preparation tasks. While doing so has a much less visible impact, it can make all the difference when it comes to holiday conversions and the success of your holiday campaigns.