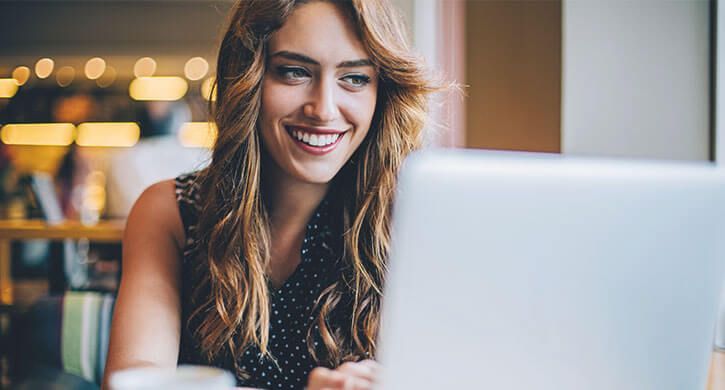 As the busy holiday shopping season comes to a close, congratulate yourself on making it through one of the wildest years in recent memory. Before you analyze your ecommerce store's holiday campaign performance and map out your strategy for the upcoming quarter, you'll need to address one lingering headache: product returns.
Fortunately, a streamlined holiday return process can keep these notorious time and budget variables from sidelining your goals. Here are four steps to take to strengthen your return process.
1. Track Your Business's Average Product Return Rate
While the average return rate for ecommerce purchases is around 15-40%, it's difficult to use universal benchmarks because of how variable the rate is across verticals and price points. The important averages to know are your own so that you can benchmark against yourself over time.
To manually calculate your product return rate, divide the number of returns in a given timeframe by the total number of units sold in the same timeframe, and multiply that number by 100.
Most analytics dashboards, including Google Analytics, will automatically calculate your product return rate for you. Sometimes standard analytics software can have difficulty providing granular data on individual product return rates, so many people also benefit from using a spreadsheet to track individual products and their rate of return.
You can calculate your business's product return rate over any time period. We recommend tracking it on a monthly basis along with your other sales data, as this will help stay on top of improvements and/or spot potentially problematic trends. However, such tidy time windows aren't always possible with product returns, which could occur months after a purchase. Use the timeframe that makes sense for your business, coordinating it with your return window and exploring multiple timeframes as needed. You may find that zooming out to the three-month, six-month, or even one-year view gives you more actionable data.
As you track your performance, answer the following questions:
Has your average product return rate decreased (improved), increased, or remained the same over time?
Do some products have a higher rate of return than others?
Did a particular campaign or promotion result in a higher-than-average product return rate? What messages, channels, and strategies may have accounted for this discrepancy?
Staying on top of your product return rate won't just help you identify trouble spots and pave the way forward—it will also help you make accurate budget forecasts. As you build out your budget for the upcoming year, factor in the return rate you expect to see so you're not surprised by budget shortfalls later.
2. Take a Deep Dive Into the Customer Mindset
If you use a CRM system that integrates customer support data into your other analytics dashboards, take full advantage of the wealth of information that's available to you. With proper documentation, you'll be able to zero in on the key reasons people return your products, both at an individual product level and site-wide.
Make follow-up questions part of every product return or exchange so you can understand what's behind each one. Even if the customer is simply exchanging one size for another, that's meaningful—a pattern of customers making the same exchange might mean the product is oddly or incorrectly sized. Pay extra attention to products with high return rates and identify the likely causes.
3. Tackle Communication Trouble Spots
Outside of neutral circumstances like a customer receiving a gift they already have, all product returns can be traced back to unmet expectations. Addressing these issues may seem daunting, but not all returns necessitate a trip back to the drawing board to rethink the product itself. Often, unmet expectations are rooted in communication or messaging errors. These are generally easier to tackle than product issues.
If there's a gap in your messaging or communication, your customers might provide feedback like:
"It's not what I expected"
"It doesn't look like the picture"
"It's not what was described"
"I feel bait-and-switched"
"I thought it would include X"
"I ordered the wrong product"
Possible fixes to communication issues include:
Fleshing out product descriptions to include additional details, recommendations, and specifications
Rethinking how certain offers are worded
Reorganizing your front-facing categories so the right customers can find the right products
Making use of segmentation and personalization for better audience targeting
Adding disclaimers for clarity
Rethinking product value propositions
If you notice a pattern of feedback about product quality issues, take the feedback seriously and work to replace or improve the offering in question. Not only will your customers feel heard, but your brand's bottom line and overall reputation will improve.
4. Maintain a Transparent Return Policy
On the customer's end, product returns are by no means a universal deterrent to continuing to shop with your brand. On the contrary, they're par for the course. All you need to do to maintain a neutral or positive relationship with your customer is make your own return process suitably par for the course: no roadblocks. No fine print. No jumping through hoops.
Make sure your return policy is transparent and clearly displayed on each product page. You'll want to be especially up-front for any products that can't be returned after being opened, like packaged food, or that otherwise deviate from your standard policy. The good news is that even fairly common return policies, like 30-day money-back guarantees, can be leveraged to boost trust. Consider designing an icon that you can add to each product page or use alongside other trust-boosting icons.
Visit your competitors' sites and strive to match or beat their return policies. If flexible, hassle-free returns are common in your industry, follow suit. It can be tempting to try to "save" every sale by creating unnecessary steps like calling in to cancel a subscription, but the transactional amount such tactics save is miniscule compared to their impact on reputation and Customer Lifetime Value. Instead, be sympathetic and helpful, and ask for feedback. Deliver the experience you'd want to have as a customer.
In Conclusion
Product returns don't have to derail your budget or goals. Plan ahead so you know what to expect, consistently optimizing the customer experience to minimize your return rate over time. As more customers walk away satisfied with their purchase, you'll be powering your ecommerce store with sustainable, well-earned revenue.