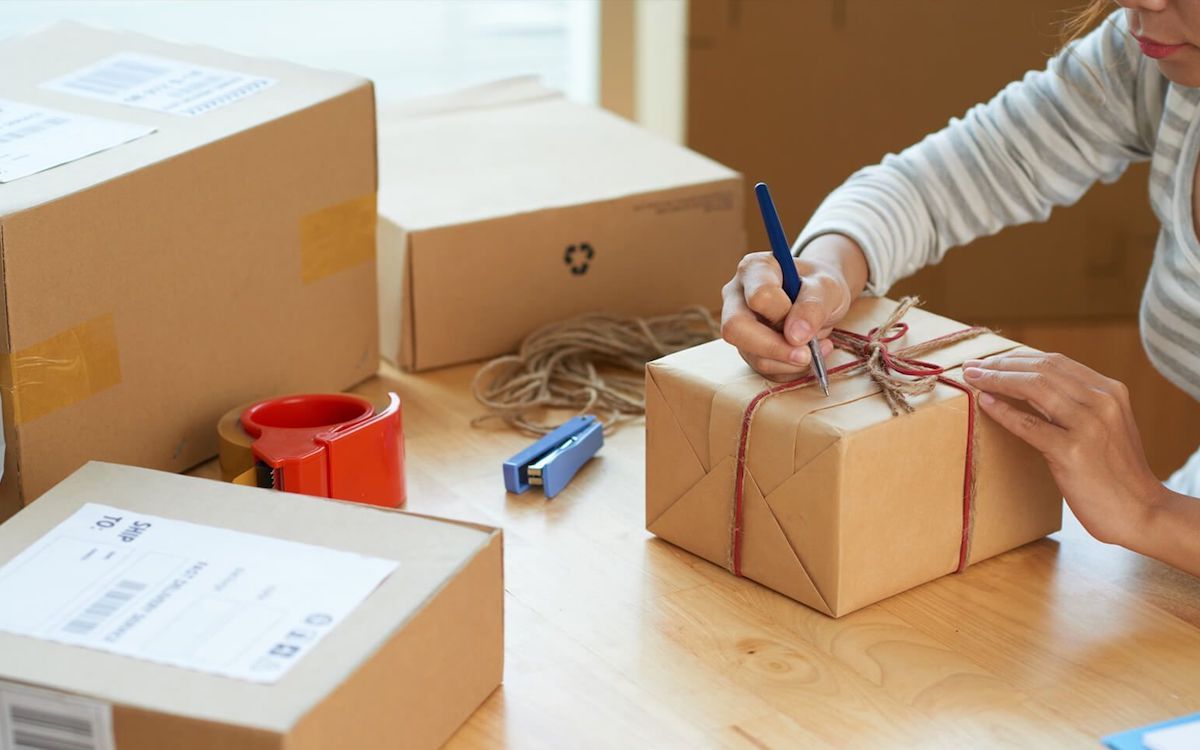 It's easy to lose track of time; before you know it, the holidays will have come and gone. There are tips and tricks to preparing your ecommerce store for the holiday season, but once you're in the middle of the rush, how do you cope? Will your business handle an influx of orders well and leverage the holidays to launch a successful year, or will you struggle with the day-to-day?
The increased sales could be great for your profit margins—that is, provided you perfect your fulfillment methods in advance. After all, with more orders to deliver, there's always a higher chance of shipping issues. In this post, we'll discuss how to prepare your inventory and automation to save time, ship your orders efficiently, and have everything run smoothly this holiday season.
Holiday Inventory Preparation
There is nothing worse for an online business than getting order requests for products that you simply don't have enough of. (Except, maybe, for having an excess of a certain product that isn't selling at all.) Here are some tips for getting your inventory in shape for the holiday season:
Audit existing inventory: Before the season starts, make sure you are well aware of how much stock you have on hand. Additionally, you'll want to compare your stock counts to your digital inventory/management system to make sure that everything is updating correctly so that you don't start having problems during your busiest time.
Forecast holiday inventory needs: Consider trends over the past few months. Which products have been popular, and which haven't? What's trending that you don't sell yet? Look at any numbers you have from last year and research consumer spending across different categories to predict what you'll need—and how much of it.
Order/create extra inventory in advance: Once you know what you'll likely need, let your vendors know—they'll need ample notice of how much extra you'll need so they can fit you into their workflows. If you're your own vendor, get ahead on creating additional inventory so that you won't get bogged down at the last minute.
Holiday Supply Preparation
In addition to your products, consider the supplies it takes to make an order happen and where you may need to make some additions. Other online businesses will be scrambling for the same supplies at the same time as you, so take these actions to get ahead of the holiday rush:
Determine workspace supply needs: Test your electronics and machinery to ensure that they are functioning adequately. Also, think about whether you will need more workstations, computers, printers, and scales to keep up with an increase in demand. Make these determinations well in advance so that you can rent additional equipment or fix equipment that isn't functioning at 100%.
Determine consumable supply needs: Do you have all of the packing supplies you need, from boxes to tape to packing peanuts? If you're printing gift messages on packing slips or offering gift wrapping, do you have all of those necessary materials? Stock up ahead of time and keep an eye on how quickly you're going through supplies—the earlier you realize you need more than you planned for, the better chance you have of getting more on time.
Consider hiring extra labor: With the uptick in volume, most businesses opt for part-time holiday employees. If your business needs help during the holidays, make sure to look at your budget before hiring more people than needed. If you're working in a smaller space, you'll want to take that into account as well—having more people in a smaller space can slow down production rather than speed it up. Also take into account that colder weather can affect health and inclement weather can cause transportation issues.
Holiday Workflow Preparation
Having all the physical items you need for a successful holiday push is a great start. But without a well-planned process in place for how to meet extra demand, stocking up early will be all for naught. Here are some ways you can prepare your workflow for the holiday season:
Streamline your overall process: Run through your typical workflow from order receipt to shipping—adding in any new, holiday-specific tasks—and make sure it isn't hitting any snags. Are there any tasks you can automate or speed up, like assigning specific roles to each employee? Do you have a process for flagging gift message requests? Do you have a separate station for gift wrapping? Make sure your process runs smoothly, and make adjustments where necessary.
Keep everyone informed: If any part of your process is changing, make sure to document it (so you have instructions to go back and reference) and inform anyone involved in that part of the process so that nothing unexpected happens.
Create a plan for emergencies: One winter storm could temporarily derail your entire operation. And though it may be completely unexpected and outside your control, your customers may still hold you responsible. The important thing is how you respond and make up for it. Having a plan ahead of time will help you be able to work on solutions without panicking.
Holiday Shipping Preparation
With your inventory, supplies, and workflow in place, it's time to get your orders out the door and into your customers' hands. When it comes to shipping your holiday orders, here are some strategies to keep in mind to enhance your shipping process:
Offer competitive shipping prices: Free shipping is routinely cited as a perk that would encourage holiday shoppers to buy online. In fact, 80% of consumers polled said that no shipping fees and fast delivery options were the two most important factors when making holiday purchasing decisions. Just double check that your carrier isn't assessing any surcharges for shipping during peak dates before you offer free holiday shipping.
Know this year's "ship by" and "order by" dates: It's not enough to provide seasonal shipping deadlines and call it a holiday. To figure out how much processing time to account for, work backwards. For example, if it takes you two days to get an item packaged and dropped at the post office, make sure that's built in to the expected delivery date and clearly communicated to shoppers (ex: order by December 16th for delivery by December 24th). The more you focus on setting realistic expectations with your customers, the more opportunities you will have to delight them.
Stay informed about shipping updates: Does your shipping carrier have an updated process for the holiday season you need to be aware of? Do you know of backup drop-off locations? As the season begins, keep on top of the news and notifications from your shipping carrier about possible delays so that you can inform your customers.
Holiday Returns Preparation
It's inevitable that some holiday sales will become returns. The good news is that a well-crafted return policy, along with a positive experience, can turn a new customer into a repeat customer. Here are a few actions you can take to ensure that your holiday return process runs smoothly:
Make your return policy easy to find: Most customers have assumptions about what company policies should be (free and simple, thanks to Amazon). Especially if your policy differs, make sure customers can actually find it so that they'll be comfortable with placing orders. Add a link to a dedicated page in your website footer, include visible links on product pages, and highlight links in your cart to make sure customers don't get an unwelcome surprise later.
Offer a no-hassle return policy: It can be difficult (and expensive) to offer the kind of return policy that Amazon and other big-box retailers do, but try to make yours as simple and cheap for the customer as you possibly can. Offer free return shipping, send a return label for them to print—anything that will improve the overall customer experience. It may cost more now, but a happy customer will purchase from you again and again.
Prepare for an influx in returns: Since many items bought around the holidays are gifts, and more products are being bought at one time, you'll need to expect to receive more returns than normal. Ensure that your team is briefed on how to handle returns so that the process goes smoothly, and build extra time into your policy if needed.
Final Thoughts
Between balancing your personal priorities and those of your business, the holidays can be a chaotic time—and early preparation is the key to sanity. Inclement weather and an increase in volume for all businesses can throw a wrench in your holiday process, but proactive planning can make the difference for a positive customer experience and ultimately set the tone for your business in the new year.