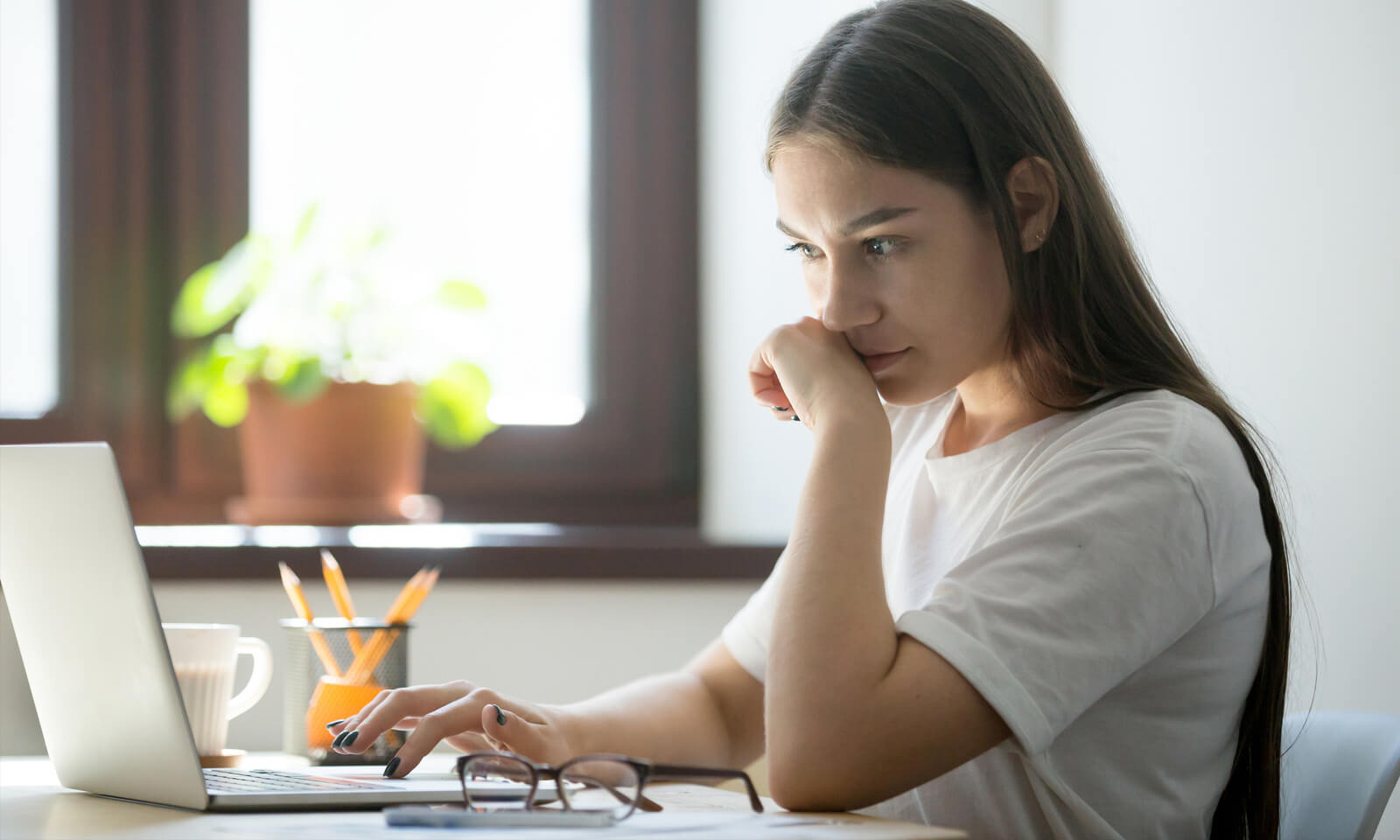 Obtaining the trust of prospective customers is the first and perhaps biggest step in turning them into actual — and returning — customers for your business.
This process is a little easier when you're just a brick-and-mortar business: people can walk into your store, hold the items they want to purchase in their hands and see you have a legitimate point-of-sale system. On the internet, even in 2018, people are wary (and sometimes for good reason) about getting ripped off.
Maybe that's why the process is so difficult and costly: Acquiring a new customer can reportedly be anywhere from 5 to 25 times more expensive than retaining existing ones.
If you have an ecommerce business, you'll have to work a bit to earn people's trust. Thankfully, there are some easy tricks of the trade you can learn and employ, rather than calling up every shopper in America and convincing them you're legitimate.
Here are five of the most typical reasons why customers don't trust you, and how you can rectify your mistakes or change your tactics in order to reverse that trend.
1. You lack customer action or testimonial proof of your worth
If you visited a website that had zero attributed customer testimonials, and couldn't find any reviews of that company's products on any other well-known review site, would you believe that they sell something people can buy?
Giving people the platform to leave feedback tells prospective customers know you exist.
Even if it means risking the occasional bad review (and if you get more than the occasional bad review, you need to examine your product or service anyway), giving people the platform to leave feedback tells prospective customers know you exist and that others have purchased, tried and hopefully loved what you're selling.
Whether it's a review of your product on a third-party site like Amazon, or a testimonial that you post directly to your page (which can be traced back to the source, if need be), give people the sense that they're not alone in considering you.
2. No one big is vouching for you
Customer reviews and feedback are both good and important. But the seal of approval from a major brand, news outlet, celebrity or influencer can vault you from unknown to household name.
"Authority proof," as this is sometimes called, can come in the form of a testimonial listed on your page, or the logos of companies that have used or celebrated your business or brand. Without discounting the reviews of everyday people, a write-up in The New York Times just goes further in cementing you as certified and trustworthy.
Gaining this kind of support may involving enlisting a public relations or marketing expert or team to help guide you onto the radar of bigger fish.
3. Your social media game is weak
You likely didn't get into your industry in order to craft Facebook updates or post filtered Instagram photos — that's understandable. But in this day and age, you simply can't avoid engaging with the social media platforms on which so many of today's customers share their thoughts.
In this day and age you simply can't avoid engaging with social media platforms.
That's because many people will be turned off by a brand that doesn't have many social followers. And you won't have many followers if you are doing any of the following:
Posting too many promotional messages
Posting irrelevant or unhelpful content
Not posting enough or failing to reply to customer queries
Using slang or language that isn't on-brand
Posting way too much
Use your social media platforms — all the major ones such as Facebook, Instagram, Twitter and even Snapchat (depending on your customer demographics) are necessary to post behind-the-scenes content, respond to customer service issues and engage with topics of the day. Your follower count will grow, and prospective customers will understand you are active and trustworthy.
4. You lack security and fraud solutions
Many people are justifiably frightened at the concept of having their sensitive data stolen when making a purchase online.
If you don't have strong practices related to storing and securing customers' credit card data — and make your tools and systems obvious to prospective customers — you could scare away someone who will instead buy from more reputable merchants.
Be sure to utilize a strong, recognized point-of-sale system with ecommerce integrations, customer support and advanced tools that prevent data breaches by either disgruntled employees or outside parties. The hit to your reputation otherwise may permanently damage your brand.
5. You don't deliver what you promise, when you promise
Speaking of reputation: you don't want to become known by customers as a company that doesn't fulfill sales in a timely manner, or follow up with customers that have shipping issues.
If you make a promise to a customer, it's up to you to ensure you have the supply chain logistics in place to turn that promise into reality.
If you make a promise to a customer, it's up to you to ensure you have the supply chain logistics in place to turn that promise into reality. If anything goes wrong, you should be immediately available (or enlist the help of tools like chatbots, which can interact with customers 24/7) to rectify the issue, provide real-time updates or offer discounts and coupons as penance for the error.
Prospective customers could also be people who decide to give your business a shot after finding an online coupon. Don't make them regret their decision immediately by failing to uphold your basic responsibilities as a business.
Make sure you're not overlooking these solutions, and you'll find it's easier than you thought to gain the trust and loyalty of people you've never met — and make them customers for life.
How do you earn customer trust? Let us know in the comments!