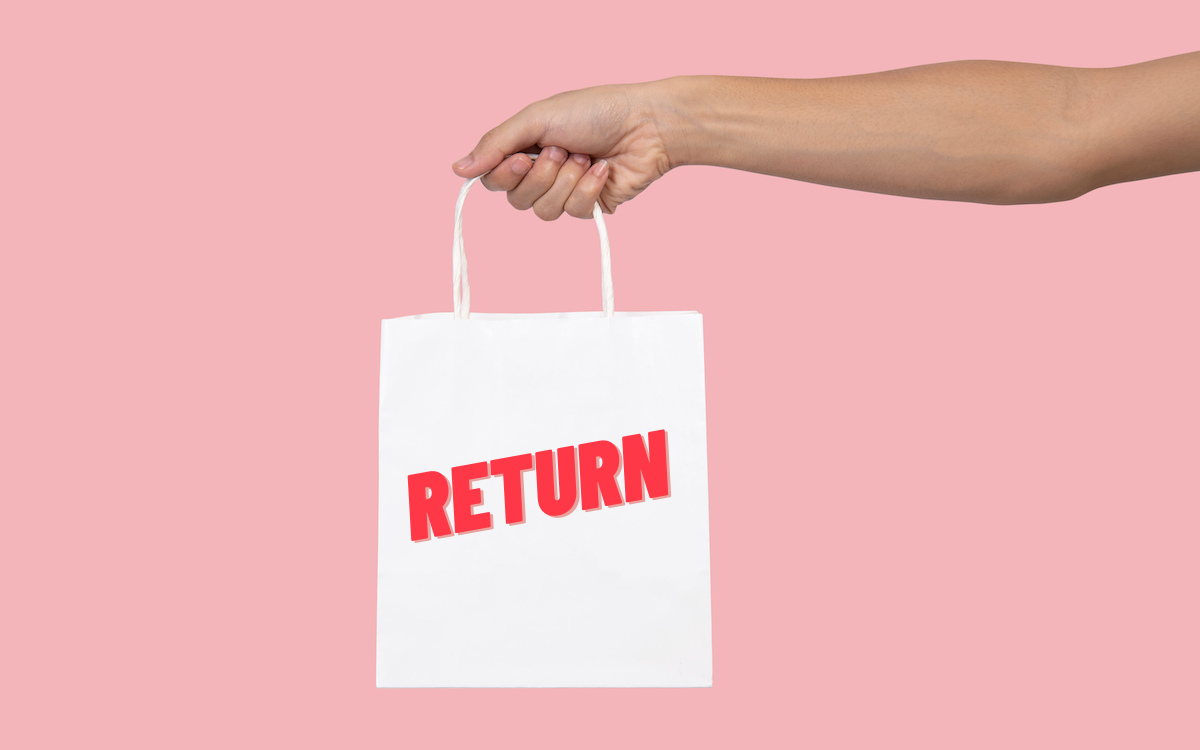 Running an ecommerce business can be incredibly rewarding, especially when you're able to provide shoppers with the perfect product they need or a gift that they love. However, not every purchase will turn out to be exactly what the customer was expecting, which means that you also must handle requests to return products that are no longer needed. Invesp reports that at least 30% of all products ordered online are returned (for brick-and-mortar stores, the number is a much lower 8.89%).
Fortunately, a well thought-out and presented return policy can make the returns process relatively seamless for both business owner and shopper. Read on for a quick guide on how to create a return policy for your ecommerce store that makes life easier for both you and your valued customers.
1. Prevent returns before they happen.
The most important step you can take is to do everything you can to present the product as accurately as possible—this way, customers will have more realistic expectations of what they are ordering before it arrives on their doorstep.
Optimize your product pages by including high-quality product photos from multiple angles and including well-written product descriptions that provide as much detail as possible. The more accurate a concept customers have of the product before they buy, the less likely they are to purchase something that doesn't quite fit their needs—and then try to return it.
2. Make your return policy prominent and accessible.
68% of online shoppers view a business's return policy before they decide to make a purchase, which means that making it easy to find is crucial. When it comes to online storefronts, most businesses include a link in either the header or footer (or both) to a dedicated landing page that details their return policy.
To make it even easier on customers, include a link to your return policy landing page on every order confirmation email. If you include a paper invoice with your shipped orders, consider including a hard copy there as well.
3. Ensure that your terms are clear and comprehensive.
Conduct research on your competitors to see what types of terms they include in their return policies to help inform what you include in yours. Make sure you spell out everything you can, including:
All applicable return charges (flat fee or location-based? No cost?)
The timeframe returns are accepted (up to 30 days after delivery? Up to 90 days after purchase?)
Condition of the item (new and still packaged? Any condition?)
Method of refund (back to the original payment method? Store credit?)
Any other necessary stipulations
Detail the requirements for an acceptable return as thoroughly as possible so that customers are not unpleasantly surprised by unexpected fees or deadlines later.
4. Adopt a more customer-centric return policy.
Considering the enormous number of ecommerce businesses in operation today, online store owners have some stiff competition when it comes to winning over customers. Those that offer a more flexible or forgiving return policy can give themselves a leg up on the competition, giving customers more reason to purchase from them rather than someone else.
While it may seem like a difficult expense to absorb, free return shipping is expected by 79% of consumers. If you're concerned that offering free return shipping will eat into your revenue, consider folding some of the cost into your product prices, or offer a low, flat return shipping fee. Even if you incur some expense, the more you show shoppers that you value your business, the more likely you are to gain loyal, repeat customers.
5. Convey your return policy in an easy-to-understand manner.
The last thing shoppers want to see when looking for a return policy is a long, text-heavy page full of legal-sounding jargon. Make sure that your policy is written so that your customers can actually understand it, and consider illustrating it (when possible) to break up larger and more overwhelming-looking blocks of text.
Not only will making your return policy easy to read reflect well on your business—it will also likely reduce the amount of calls, emails, and chats you receive asking for more information about your returns process, saving valuable customer service time.
6. Make the process simple and straightforward.
Consider the steps your customers will need to take to make the return, and try to make the process as seamless as possible. List each step with links to applicable label templates, accepted shipping providers, and more (bonus points if you create a shipping label for them!). You might also include a link that lets them find the closest drop-off location of major carriers in relation to their location.
Got a brick-and-mortar storefront as well? Consider saving both parties money by allowing in-store returns for locals, and make sure this policy is featured prominently as it can be a major competitive advantage.
7. Get feedback on why the return happened.
Customer return reasons can vary, and you may not always know what caused a return to happen in the first place. Include a method of collecting feedback in your return process, whether in the request itself or as a follow-up email after completion. This can help you discover if there are any issues with your shipping process, product descriptions, and more—or whether the customer simply likes to see options in person before making a final decision.
If the reason for the return was a poor experience with the product or delivery process, let them know that you appreciate their help in making your business better and offer to make it up to them. A discount off or free gift with their next purchase can go a long way in showing you care, rebuilding trust, and gaining brand advocates.
8. Review and update your return policy as needed.
Once you have your ecommerce return policy written and in use, make updates as needed based on customer feedback and how the process works for you operationally. If, for example, you continuously receive the same questions about returns, find a better way to incorporate those answers into your return policy landing page—or find a way to make your policy more visible.
Watch your profit margins as well—if your implemented process is costing you more than it's helping, don't be afraid to update or change your terms. At the end of the day, your process needs to make sense for your business more than it needs to bend to buyers' every demand.
In Conclusion
With an easy-to-find, clear, detailed, and competitive return policy in place, you are on your way to experiencing fewer returns and leaving customers satisfied. Need help getting started? Check out Volusion's free Ecommerce Return Policy Generator.