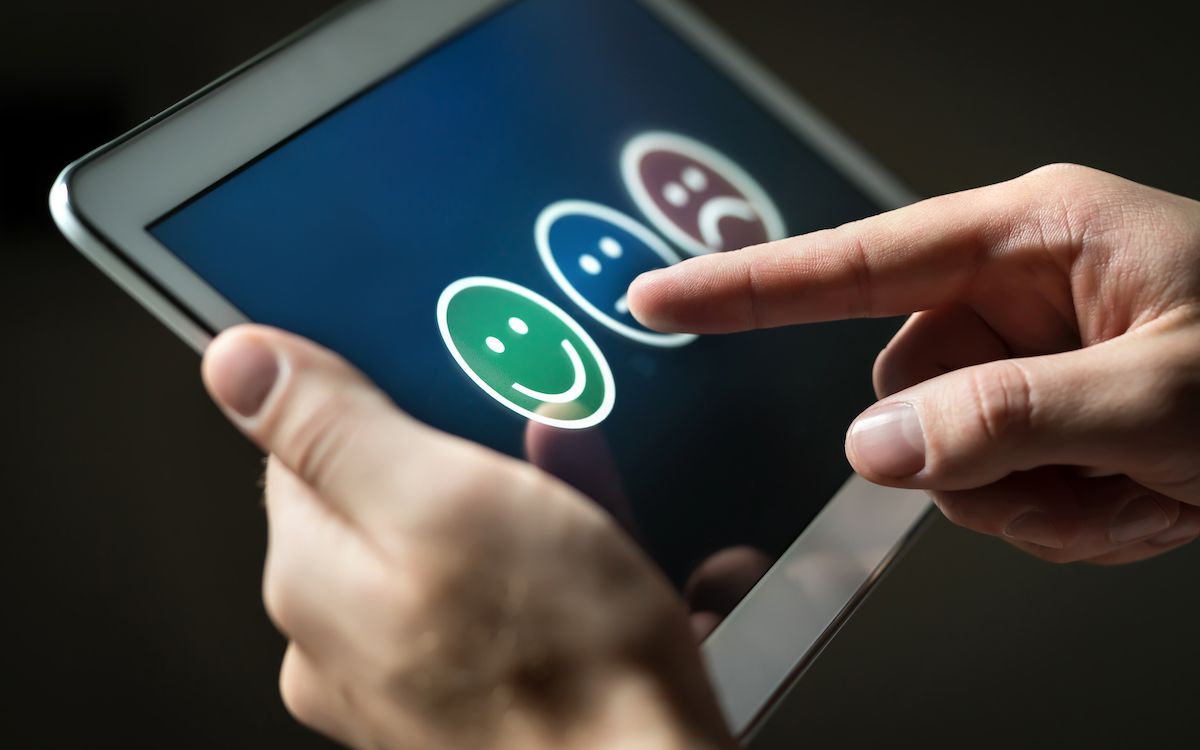 Incorporating many different types of marketing emails into your email marketing strategy is a crucial way to keep in touch with your ecommerce customers. Some of the most important types of emails that can help further a business's expansion goals are Feedback- and Review-focused, which allow business owners to see how their customers want them to grow and gather social proof for their brand. Below, we walk through an overview of each of these emails and how to make them work for your ecommerce business.
Feedback Emails: learn what your customers really think
Feedback emails simply ask customers to provide their opinion on the experience they have had with your ecommerce store, whether about the products, the delivery process, the purchase process, or anything else that might be relevant. Responses from feedback emails provide valuable information about what your business is doing right, what you could improve, and ideas for expansion opportunities from the most important source—the people in charge of whether your business sinks or floats.
When to send feedback emails
The best time to send feedback emails is fairly soon after a customer has made a purchase from your site. Specifically, if you're asking about their purchase experience (i.e. how your site and checkout process works), then sending feedback emails around the same time as the order confirmation email (or even including it in the confirmation email) is a good idea. If you're asking how their entire experience—from purchase to delivery to the product itself—went, then it's best to estimate the delivery date and send it a day or two after that.
How to encourage feedback responses
It can be easy for recipients to ignore feedback emails, or to not feel compelled to provide feedback at all. Luckily, there are a few actions you can take as you craft your feedback emails that may inspire customers to take the time to respond:
Incentivize them: Do you have a rewards program? Offer recipients a certain amount of rewards points to fill out your feedback form. If you don't, you can incentivize them in other ways, like a $5 credit toward their next purchase or entrance into a monthly drawing for a prize.
Appeal to their emotions: As a business owner, you want your customers to become invested in your business. Explaining that feedback helps make the business better will encourage customers to participate. Even if they felt their experience was poor, customers will feel like you actually care about making it better before they complain.
Use a clear CTA: Hyperlinks can get lost in the text of an email easily. To make things easier on your recipients, embed your feedback form/questions into the email itself so that they don't have to click off the page at all. If you don't have those capabilities, include a link to a feedback form as a large button they can't miss.
How to craft emails requesting feedback
Your feedback emails don't have to be long or fancy—although they can if you want them to be!—they simply need to convey that you are looking for the recipient to share their opinion. Here are a few rules of thumb you should follow as you put together your feedback email:
State your purpose clearly and concisely: Simply state in a sentence or two that you are looking to collect feedback on the customer's experience. Don't make it too wordy—you don't want your readers to get bored and click out of the email before they've gotten to the most important part.
Personalize it with the recipient's name: Personalization can make customers feel special and more willing to do what you ask because they feel they've been specially selected. Including the recipient's first name from the order in the subject line, the introductory sentence of your email, or both.
Make your subject line stand out: With a plethora of emails in their inbox, there is a high likelihood that customers may glaze over yours. That's why it's important to use a punchy subject line that piques their curiosity. The subject line is also a great place to mention any incentive you're offering.
Example Feedback Email 1
Subject Line: [FIRST NAME], we want your feedback!
Email Copy: Hey [FIRST NAME],
It sounds like your order has arrived, and we'd love to get some feedback on your experience with our store. Would you mind filling out our 2-minute feedback survey? It's the only way we know how we can improve (or what we're doing right!).
As a "thank you," we'll give you 50 rewards points for your opinion!
Click the link below to fill our our survey:
TAKE SURVEY
Example Feedback Email 2
Subject Line: $5 for your feedback, [FIRST NAME]!
Email Copy: Hey [FIRST NAME],
Thank you for your recent order!
We'd love to hear about your shopping experience—help us make [BUSINESS NAME] the best it can be by filling out our quick feedback survey below.
We'll even sweeten the deal with a $5 credit toward your next purchase!
[BEGIN FEEDBACK QUESTIONS]
Review Emails: magnify your customer's feedback
Review emails are more specific than feedback emails. While they also ask for feedback from customers, they are geared more toward publishing that feedback publicly. That means you must be careful about who you send review emails to, as unhappy customers will be more than happy to air their grievances for the world to see if prompted. Review emails do allow you to gain valuable customer testimonials and step up your social proof game though, giving potential customers more of a reason to trust your business.
When to send Review Emails
The ideal time to send a review email is right after you have interacted with a customer who seems overall pleased with your product or their experience. If they've responded positively to a feedback email, you can set up a trigger in your email client to automatically send a review email afterwards. If you've spoken with a happy customer on the phone or have been emailing with them directly, sending a review email as soon as you can after the fact is ideal.
Where to direct customer reviews
There are a few different options for where you can direct customers to leave reviews. Each option offers varying levels of control over what comments are posted and how legitimate they can be perceived by potential customers:
On your website or social media accounts: Directing customers to pages that you own gives you more agency over what is being published about your business online. However, potential customers also know that these pages are heavily moderated and may not view reviews here as genuine.
On a marketplace you sell through: If you sell your products on a marketplace like Amazon or Etsy in addition to your own ecommerce site, positive reviews there will help you stand out from your competition appearing on the same site. As they cannot be moderated in most cases, they will be viewed as more legitimate.
On a third-party review site: If you have a profile for your business, direct customers to the BBB or another popular review site within your industry, as they are often viewed as the highest authority. Make sure you DO NOT incentivize for positive reviews on sites like these—many review sites penalize such actions because it adds bias to the process.
What to say in emails requesting reviews
Approaching review emails can be tricky because you don't always know the true sentiment of the person on the other end. However, there are a few actions you can take to steer the outcome in a more positive direction:
Mention past interactions: If you are sending your review email after receiving positive feedback or a great direct encounter, mention it! This will bring customers back into the moment—plus, any additional personalization you can provide will always earn you extra points in their book.
Let them know why it's important: Simply let recipients know how their decision to leave a review can make an impact. Some customers will be swayed by the idea of helping your business succeed, while others may be more inclined to write reviews to help other consumers find great products.
Make it easy for them: Don't make customers search for the place you'd like them to leave a review for you—use links in your email to direct them exactly where they need to go. Reducing the amount of work and clicks required on their end will reduce friction and increase the likelihood of follow-through.
Example Review Email 1
Subject Line: [FIRST NAME], leave us a review online!
Email Copy: Hey [FIRST NAME],
We enjoyed speaking with you about your experience with [BUSINESS NAME]! Other customers want to know what you think too—will you leave us an online review?
[LIST 3-5 REVIEW LINKS]
Example Review Email 2
Subject Line: Let others know what you think about [BUSINESS NAME]!
Email Copy: Hey [FIRST NAME],
We greatly appreciate your feedback! If you have a few more minutes, we'd love your help in spreading the word about [BUSINESS NAME]. Leave us a review on one (or more) of the sites below:
[LIST 3-5 REVIEW LINKS]
In Conclusion
Feedback and review emails are an essential part of email marketing—and running an online business. Don't forget to actually follow up on what your customers are saying—look at all the feedback and reviews you receive from such emails as an opportunity for you to improve and grow your business.