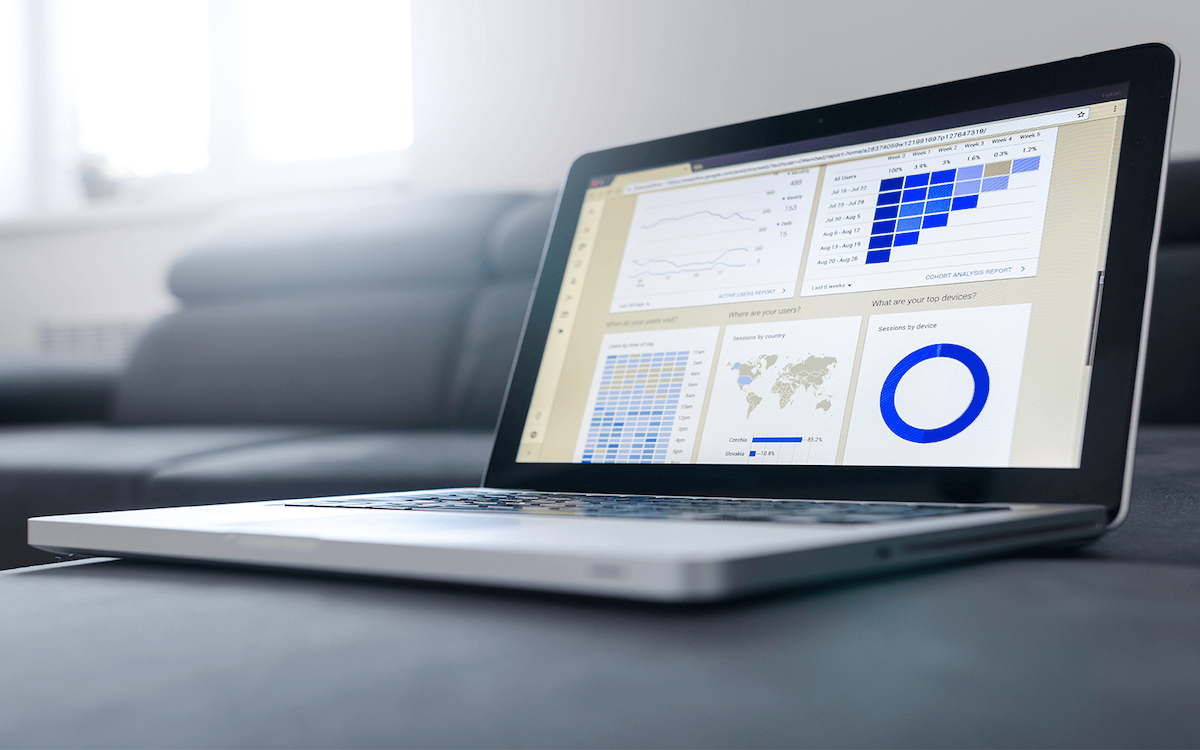 Technology and the internet are in a constant evolution, growing and changing faster than most can keep up with. It's important that all business owners, regardless of size or level of success, take a step back and evaluate how their website measures up with the expectations of their business goals and their customer base.
When it comes to analyzing the performance of an ecommerce site, many words and phrases are thrown around constantly—the most common being Conversions, Conversion Rate, and Conversion Rate Optimization (CRO). If you're not 100% sure what these phrases are referring to, read on to find a brief overview of each—and what you can do to improve yours.
What is a conversion?
A "conversion" is marketing jargon for any action a user takes that has been predefined as a goal. You'll often hear this term used by web marketers, data analysts, and experience designers to refer to actions or key performance indicators (KPIs) for a website's performance. Typically, conversions are tied to positive or beneficial actions that users take on a site, indicating that the site was used for its intended purpose.
What conversions matter most for ecommerce?
When it comes to ecommerce stores specifically, the ultimate conversion goal is typically an online purchase. But for any given website, there are a nearly endless amount of activities that can be tracked. Ecommerce site owners can also track conversions for activities like:
Specific landing page views
Contact form submission
"Learn more" button or link clicks
Product video plays or interactions
Newsletter signups
Conversion rate
What is a conversion rate?
A "conversion rate" is the percentage of conversion opportunities that actually resulted in a conversion. In simpler terms, you can think of it as the "success rate" of any goal or action you are tracking. The conversion rate can be calculated using the following formula:
Conversion Rate (CR) = ( Conversions / Opportunities ) x 100
When it comes to conversion rate for online purchases specifically, "opportunities" would be all website visitors in a given amount of time, and "conversions" would be all of the orders that were placed during that same time period.
What is conversion rate optimization?
If you want to reach your goals in terms of conversions and conversion rate, you'll need to continuously adapt your online store to meet customer expectations. This is where the concept of conversion rate optimization (or CRO for short) comes in. Exactly what it sounds like, "conversion rate optimization" involves making adjustments that improve the chances of boosting conversion rate and overall conversions.
What is the best way to approach conversion rate optimization?
The main rule when it comes to optimizing your ecommerce site for conversions is paying attention to what customers want—they are the ones who determine your overall conversions and conversion rate. But there are some fairly common CRO best practices you can implement before gauging customer satisfaction. We've outlined a few important ones below:
1. Communicate Clearly & Effectively
First, ask someone less familiar with the site for their first impression to get an objective view. If they respond with answers that don't fit your brand, you will want to add more information on your homepage. Having a website/homepage that has rich content, featured products, and great call-to-action buttons will make the customer confident they are on the correct website.
Ask yourself:
Would a visitor be able to quickly discern my industry?
Does the website quickly convey what we do?
Is it clear what to do or where to go?
Is the most important information in the header?
2. Streamline the Purchase Process
Nothing can be more frustrating than knowing you're in the right place, but not being able to find what you're looking for. Make sure your customers aren't experiencing this on your site. A great way to make your site more efficient is to lower the amount of clicks it takes a customer to find and add a product to the shopping cart.
Do this test:
Pick a few primary products and a couple more obscure products that you sell.
Starting from the homepage, count how many clicks it takes to get to the shopping cart.
Five clicks or fewer means that your site is in good shape. If it takes more than five clicks, you may want to reevaluate the purchase path. A good example is: Homepage > Category Page > Subcategory Page > Product Page > click "Add to Cart" button.
3. Maintain a Sense of Consistency
Consistency makes it an easier experience for your customers, be it messaging, branding standards, functionality, or offerings. Make sure your efforts are consistent throughout your website and across all of your marketing strategies. This will make your customers feel at home and enjoy a seamless, cohesive shopping experience.
Ask yourself:
Are my fonts, colors, and CTA buttons the same across the site?
Do the landing pages for marketing ads match the ad copy?
Do the payment icons displayed actually match what a customer can check out with?
Is the voice/tone the same across the site, social media, and marketing efforts?
4. Learn from New & Existing Data
There are many free analytics tools—like Google Analytics—that can help you learn your customers' behavior and make educated decisions. Make sure to track when website changes occur so you can see if they have improved your metrics, or if further adjustments need to be made. The more you test, measure and refine your site, the more it will grow.
Check these Google Analytics metrics:
Audience > Demographics > Overview allows you to see your customer average age, gender, and interest categories to have a better understanding of your customer base.
Acquisition > All Traffic > Channels gives more visibility into the channel used to complete a conversion.
Behavior > Site Content > Landing Pages gives more visibility into the pages visitors entered your site through.
Behavior > Site Content > Exit Pages shows what pages visitors exited your site from.
Conversions > Ecommerce > Product Performance gives more insight into the performance of products purchased.
Conversions > Multi-Channel Funnels > Top Conversions Paths offers a visual representation of the path customers take before completing a purchase. This gives an overview of how all marketing channels are working together to successfully convert.
5. Create Compelling Content
Original content is a primary component of a Search Engine Optimization (SEO) marketing strategy. Not only will adding unique content to each page of your site tell search engines what they can expect to find on that page; it will notify visitors as well. Having content on your site is an SEO best practice, sales opportunity, and customer self-service opportunity wrapped in one.
Ask yourself:
Is there content on every page of my site?
Are you providing your customers detailed information about the page to help them when making decisions?
Is that content unique to my site, or is it copied from another source like the manufacturer? (Don't get penalized from search engines by having duplicate content on your site! If you're unsure if your content is a duplicate, copy and paste it into a search engine. If other sites appear with the same exact copy, then it is.)
Final Thoughts
With a more complete understanding of conversions, conversion rate, and conversion rate optimization, you can make more informed decisions about how your ecommerce site is performing—and how you can improve it.