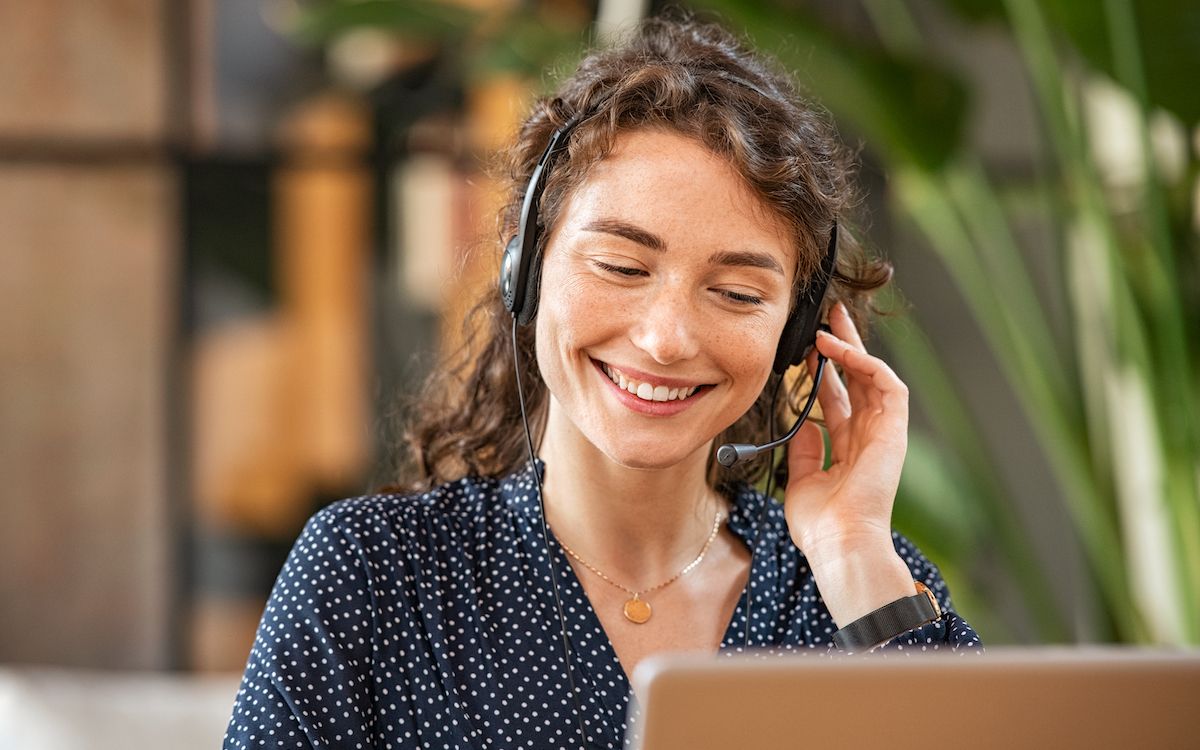 Ecommerce businesses are growing in popularity, and for a good reason: they offer a convenient and efficient way to purchase items online. However, to be successful, ecommerce businesses must not only provide great products, but also excellent customer service.
This article will discuss the importance of customer service for ecommerce businesses and offer tips on improving it so your business can thrive. Keep reading to find out more.
Why Customer Service Is Essential For Ecommerce Businesses
In today's digital age, customers have more choices than ever before and can easily take their business to another company if they are unsatisfied with the service they receive. This is why it's so crucial for ecommerce businesses to excel in their customer service.
Great customer service builds trust and loyalty, and can turn one-time buyers into lifelong fans. It also helps create a positive reputation for your business while attracting new customers.
Finally, providing excellent customer service is simply the right thing to do. Your customers deserve to be treated well, and giving them good service will make them happy with their buying experience.
The great news is that you can improve your customer service on a budget, so if you believe that excellent customer service will cost you an arm and a leg, you might find that this is not the case.
How To Improve Customer Service For Your Ecommerce Business
There are many ways to improve customer service for your ecommerce business, as you can read below. Implementing even a few of these tips can significantly improve your customers' satisfaction levels.
1. Offer Excellent Customer Service From The Start
Setting the right tone with your customers from the very beginning is essential to providing good customer service. This first interaction will set the tone for future interactions, so it's essential to ensure that you're getting the right tone from the start.
For example, when a customer first visits your website, they should be greeted with a friendly message. This message should clarify that you're happy to help them with whatever they need.
In addition, providing customer support phone numbers, along with the opening times when your team will be available, is also important. This will ensure that your customers know that they can reach out to you if they need help and that you're available to assist them.
This can be used on any website in any industry.
For example, Intelius is a people search service that offers its customers a wide range of options for searching for people. The company's website has a customer service number where people can reach out if they need help using the site or any of its services.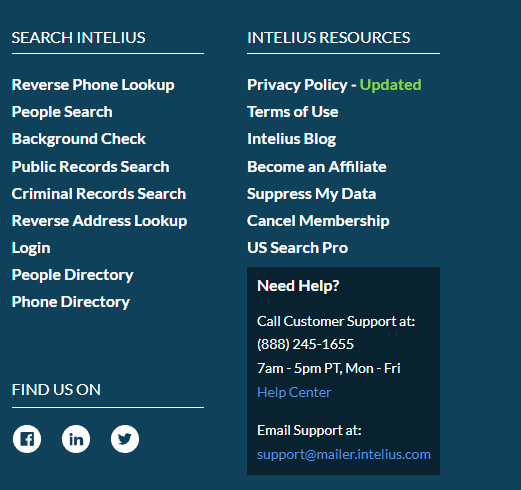 Image Source: Intelius
2. Respond Quickly To Inquiries
Customers appreciate a quick response, so it's essential to answer their questions as quickly as possible. If you can't answer their question immediately, let them know that you're working on it and will get back to them as soon as possible.
This could be something as simple as: "Thank you for your question. I'm researching the answer and will get back to you as soon as possible."
3. Be Available 24/7
If possible, try to be available 24 hours a day, seven days a week. This may not always be feasible, but trying to be as available as possible is essential. Customers appreciate being able to reach you anytime, day or night, when they have a problem.
While this might seem like going way above and beyond what's needed, consider that there are also some easy ways to make this happen. You can use an automated message system to take messages after hours or have someone available to answer questions via chat or email—it doesn't always have to be phone support.
4. Train Your Employees
It's essential to ensure that all your employees are adequately trained in customer service. They should know how to handle different types of customer inquiries and how to deal with difficult situations.
You can provide training through online courses, manuals, or even in-person workshops. Whatever method you choose, ensure that your employees are fully prepared to provide customers with the right type of answers they're looking for—anything less can only lead to frustration on the customer's part.
5. Have An FAQ Section On Your Website
A FAQ (Frequently Asked Questions) section on your website can benefit you and your customers. It can help you save time by answering common questions that customers have and help customers find answers to their questions more quickly.
If you want to excel at customer service in this area, you can even have recorded videos for those who prefer to watch rather than read.
6. Use Social Media
Social media is a great way to connect with your customers and provide excellent customer service. You can use social media to answer questions, provide updates, offer discounts, and more.
Make sure that you're monitoring your social media accounts regularly so that you can address any concerns that customers may have, as quickly as possible.
7. Offer Incentives
Incentives are a great way to show your appreciation for your customers, and they do fall under the umbrella of great customer service. You can offer incentives for things like referring friends or leaving reviews. This will help encourage customers to keep doing business with you.
Depending on your business model, examples of incentives include discounts, free shipping, or early access to new products.
8. Get Feedback And Act On It
Finally, getting feedback from your customers and then acting on it is essential. This feedback can be in the form of surveys, reviews, or even just informal conversations.
Make sure you're taking the time to listen to what your customers say and then make changes based on their feedback. This will allow you to win repeat customers and sales.
SolitaireBliss.com started to include open-text feedback in their surveys and found that this improved customer service by a whopping 23%. They also added hints to help people compete on their leaderboard, as they found out that many people were struggling with that.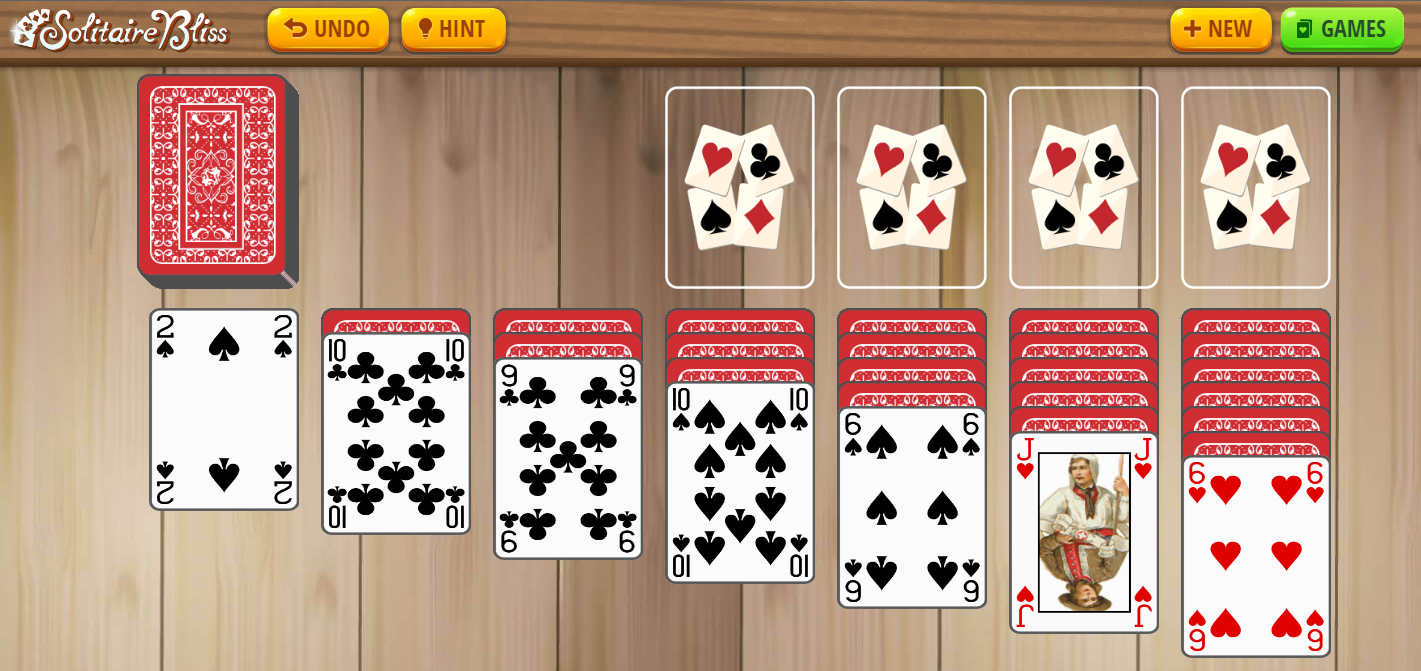 Image Source: SolitaireBliss
These are just a couple of examples, but sometimes all it takes is a small change to make a big difference.
9. Show That Customer Service Is Important
A bit of a meta-tip, but if you want to improve customer service for your ecommerce business, it's essential to show that it's important.
This could be something as simple as displaying a banner on your website or sending out an email blast highlighting some of the great things you've done for customers recently.
This could also come in the form of customer reviews that specifically speak about the great customer service they received.
A great example can be seen on Emotive.io, an SMS marketing company that features customer reviews prominently on its website. This not only helps build trust with new visitors, but also shows that customer service is a top priority for the company.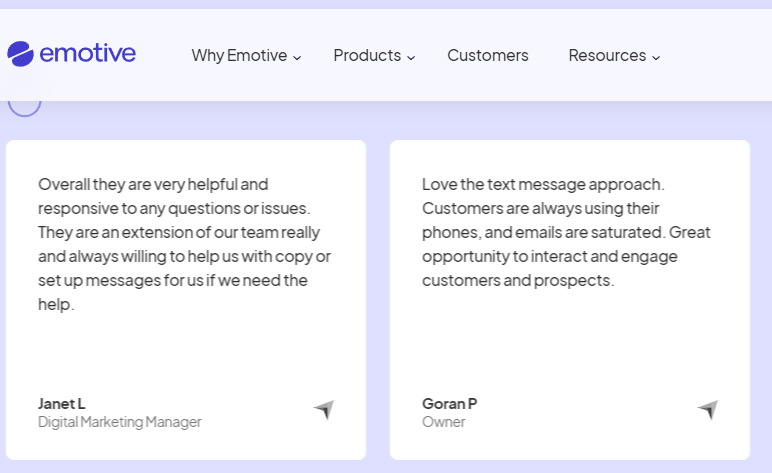 Image Source: Emotive.io
Action Steps For Handling Tough Complaints
The balance of acquiring versus retaining customers is essential for any business, especially ecommerce businesses. Given that the customer base is constantly in flux and that it's easier than ever for customers to take their business elsewhere, it's essential to have a solid customer service strategy for dealing with unhappy customers.
Here are a few action steps to consider when dealing with tougher complaints.
1. Don't Ignore Them
The first step is not to ignore complaints. It can be tempting to sweep them under the rug, especially if they're on a bigger scale, but that will only worsen the problem. Not only will the customer be unhappy, but they'll also probably tell their friends about the bad experience, which could lead to even more lost business.
2. Apologize
Even if the complaint isn't your fault, it's important to apologize. This shows that you care about the customer and their experience. A simple apology can go a long way toward diffusing a tense situation.
For example, a business can't always control how long the delivery to a customer takes, but customers will still expect the same business to have the answers—especially when an order is taking longer than expected to arrive. Sometimes, an apology is the only way to move forward.
3. Take Action
Once you've received a complaint, it's essential to take action. This might mean refunding the customer, replacing the product, or offering a discount on future purchases. Whatever you do, make sure that the customer feels like their complaint was taken seriously, and that something was done to rectify the situation.
4. Follow Up
After taking action, don't forget to follow up with the customer. This shows that you care about their satisfaction and want to ensure that they're happy with the resolution. A follow-up phone call or email can go a long way toward building customer loyalty.
5. Learn From Your Mistakes
Finally, it's important to learn from your mistakes. After every complaint, take some time to reflect on what went wrong and how you can prevent it from happening again. This will help you build a better business and provide a better customer experience.
In Conclusion
Improving customer service is not rocket science—it's a simple process that's definitely not easy.
At its essence, customer service requires a business to do the basics well and then go the extra mile to differentiate itself from the competition.
By following the tips outlined in this article, you can ensure that your ecommerce business provides excellent customer service and builds loyalty with your customers at the same time.