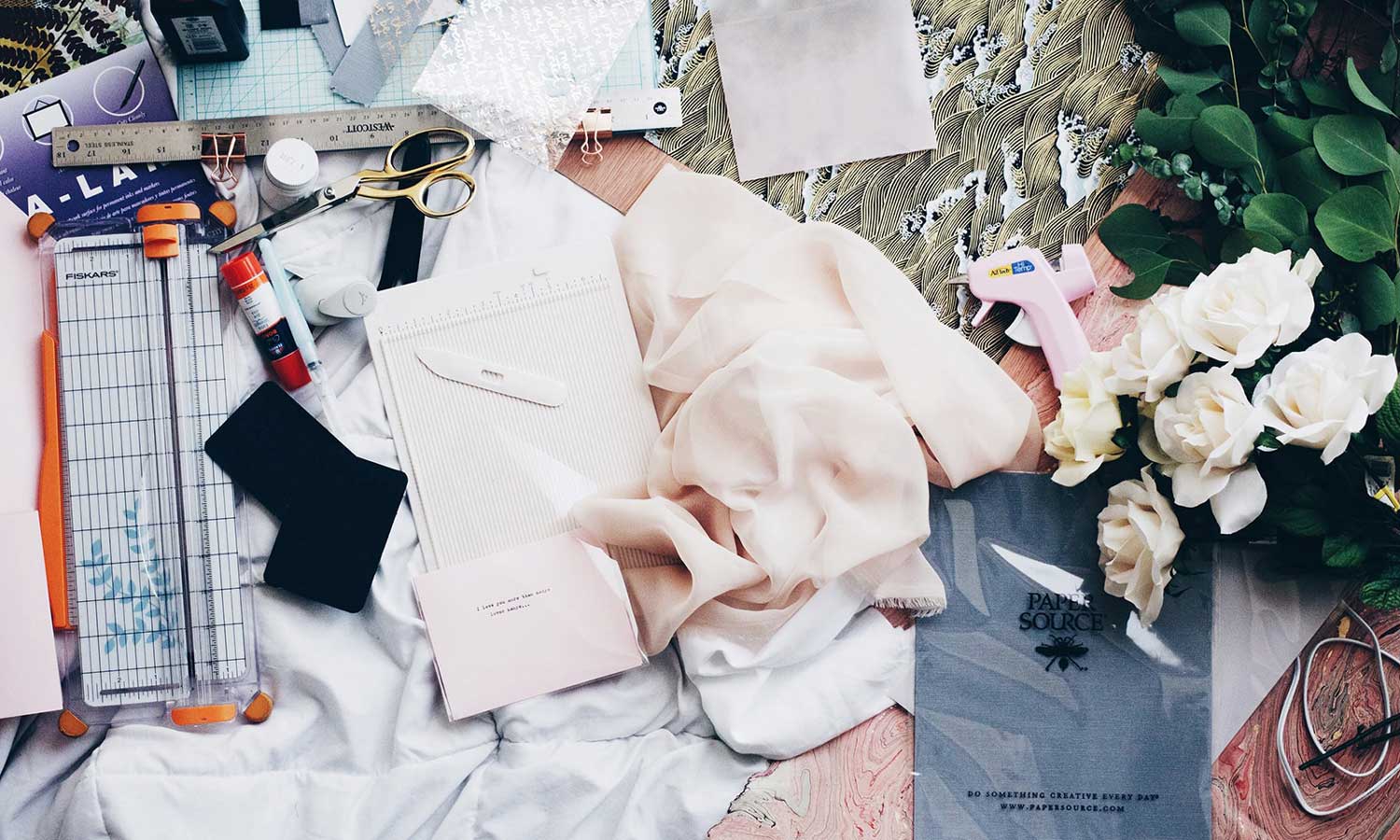 Don't leave your customers in the dark about your business! Let your About Us page shed some light on your company's story. In this post, you'll learn why this page is so important, how you can edit this page and even get samples and templates to write your very own content.
Here's a quick quiz for you: What is one of the best ways an online store can introduce itself and tell its story to a customer?
A) Sending unsolicited emails
B) Shaking their hand
C) Using its About Us page
Naturally, C is the answer. (Though B doesn't sound too bad.) When it comes to personalizing ecommerce, nothing does it quite like an About Us page. In this post, we'll look at why these pages are integral to your store's success, how you can build your About Us page in your store admin, show off a couple of About Us page examples and provide an About Us template that you can fill in to suit your business' needs.
So let's get started!
Why is my About Us page important?
Although ecommerce has some incredible benefits, like convenience, efficiency and ease of access, two areas it doesn't naturally excel are warmth and personability. Thankfully, online stores can still match the personal touch of the best brick and mortar stores by doing one thing: telling their stories.
That's where your About Us page comes in. Your About Us page is one part autobiographical, one part educational and all parts human and personal to your customers. It showcases the background of your company, and takes your customer on the journey that has led to your business. Plus, it builds brand trust and loyalty, as well as sets you apart from your competition. Given how much they do, your About Us page is just about the last page you'd want to leave blank.
How to build your About Us page
Creating an About Us page should be relatively easy. With
Volusion's ecommerce software
, editing your About Us page is as easy as it can be. In order
to populate your About Us page
, your first step is to head to your store admin. From there, find the Design tab and click on Site Content. Then, on the
Update Content: Articles
page, find the Company Information section and look for ID 1, which should be labeled
AboutUs.asp,
and click on the number 1.
Now you can customize your About Us page by writing copy or HTML in the Article Body. For those of you who would an HTML-heavier page, use the HTML Editor to easily produce HTML for formatted text and images. Once you've made all the changes you've liked, hit Save to bring it to life.
Visit your About Us page, and you'll see your customized, informative and well-formatted content all there!  You're now one big step closer to getting your online store ready.
About Us page examples
So you now know how to edit your About Us page, but what exactly do you put in there? If you're just getting started with your page and are looking for some inspiration from your peers, here are some
About Us page tips
we found from Volusion businesses that really caught our eye:
Ghurka
Ghukra
is a leather bag and accessory company, and their About Us page goes above and beyond. Not only do they have the standard company history, but they also include the history of the Ghurka soldiers they're named after, a detailed dissection of their logo and in-depth information about their manufacturing. Of course, not every store calls for such a robust About Us, but since this company's inspiration is steeped in Himalayan history, this is an instance where it works very well.
Lunchskins
Who knew reusable Ziploc bags could sound so inspiring? The About Us page of
Lunchskins
is written in a conversational tone, and opens with soothing, natural imagery and appeals to our feelings of being a part of something larger and doing our part to take care of it. By weaving in bleak statistics on plastic bag use, along with the founders' journey and own struggles, this About Us page paints the picture of an environmentally-concerned family who's worked hard, and wants to share their eco-friendly creation with the world.
Centaur Guitar
If there's a business that knows how to speak their customers' language, it's
Centaur Guitar
. This rock and roll shop opens their About Us page with the bold statement, "Different. Just like You," and delivers on that promise. From recounting the founders' days playing midnight rock shows, to calling out their guitar megastore competitors, the content on and tone of this page is down-to-earth, no frills and no-nonsense, just like their business.
About Us page template
For those of you in a pinch or don't know where to begin, here's a quick template you can use to get started. Of course, you'll want to go back in and add your company's information and history, as well as personalize it to suit your brand voice, but feel free to make this a starting point.
Here's the customizable blurb:
Welcome to [store name], your number one source for all things [product, ie: shoes, bags, dog treats]. We're dedicated to giving you the very best of [product], with a focus on [three characteristics, ie: dependability, customer service and uniqueness.]
Founded in [year] by [founder's name], [store name] has come a long way from its beginnings in a [starting location, ie: home office, toolshed, Houston, TX.]. When [store founder] first started out, his/her passion for [passion of founder, ie: helping other parents be more eco-friendly, providing the best equipment for his fellow musicians] drove him to [action, ie: do intense research, quit her day job], and gave him the impetus to turn hard work and inspiration into to a booming online store. We now serve customers all over [place, ie: the US, the world, the Austin area], and are thrilled to be a part of the [adjective, ie: quirky, eco-friendly, fair trade] wing of the [industry type, ie: fashion, baked goods, watches] industry.
We hope you enjoy our products as much as we enjoy offering them to you. If you have any questions or comments, please don't hesitate to contact us.
Sincerely,
Name, [title, ie: CEO, Founder, etc.]
With your About Us page ready to go, your store is one step closer to serving happy customers and succeeding in the ecommerce realm. Remember: Customers want to genuinely connect with your business, and the only way that'll happen is if you let them see the people behind the wares. So no matter what you do, be yourself and let your story be heard!
Happy selling!
-Gracelyn Tan