Chapter 5
Spreading Holiday Cheer: Social Media
Social media has become one of the most influential players in advertising and customer-relationship management (CRM).
Shoppers use this channel to get product suggestions and feedback from friends, especially during the gift-giving season.
By joining the conversation, you can get to know customers' needs and challenges, earn their trust, suggest products they'll like and encourage them to spread the word.
Before you get started, think about the goals you want to achieve. A few key opportunities may include increasing engagement with "likes" and "shares," earning new followers or generating more e-newsletter signups. Be sure to track and measure your results with the right tools, like Google Analytics, Twitter Analytics and the Facebook Pixel.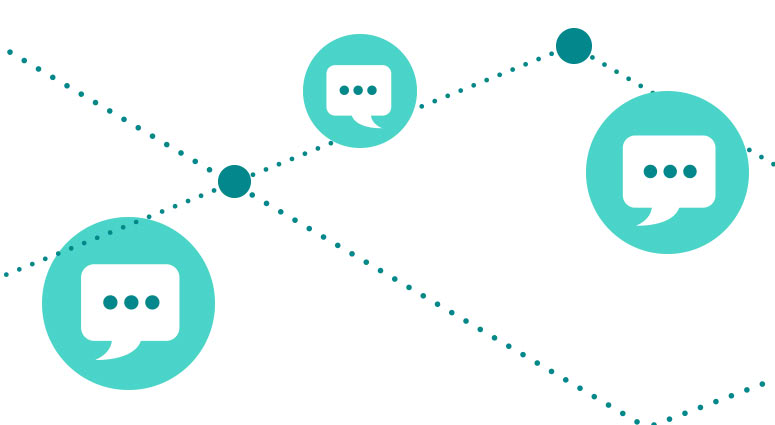 Connect Over Content
Think about your brand's values and interests, and about what makes it different from competitor brands. Use this to tell your story on social and shape your content.
Develop a voice that reflects your brand's unique personality and resonates with your target audience.
Don't just try to sell your customers products; connect with them. Show you value them beyond the sale and give them reason to want to engage with you.
Create an editorial calendar that outlines when you will post certain thematic content and promotions. Make sure to leave room for posts about timely events or trending pop-culture content.
Keep your content consistent across all of your social media channels. Include photos and videos, which are more engaging and aid to the "shareability" of your content. In fact, Hubspot reports that content with relevant images receives 94% more views, and shoppers who view video are nearly 2x more likely to purchase than non-viewers.
Keep It (Consistently) Festive
Carry over any holiday design you've implemented on your site to your social accounts (fonts, winter imagery, etc.).
This will help put your followers in the holiday spirit, remind them that it's gift-giving season and enable them to have a consistent brand experience when they visit your site to shop.
For more on this, revisit chapter 2 on holiday design.
Prevent (and Prepare for) Firestorms
While social media is a great place for customers to spread holiday cheer for your brand, it can also be a breeding ground for backlash.
Prevent any social firestorms by making sure your website is working properly and that you're ready to accommodate the holiday rush (including increased traffic, shipping and returns).
Create a professional and polite templated response that you can use to address any negative comments and/or important questions that may arise in a timely manner.
Extend Your Reach with Paid Ads
Outside of the your social posts, you can extend your audience reach by paying to "boost" featured content or promos, or by purchasing ad space on social networks like Facebook, Twitter and Instagram.
Ads that perform best in the social space use content that is relevant, high-quality and creatively compelling. Social networks offer advertising options and guidelines to help you achieve all three of these goals.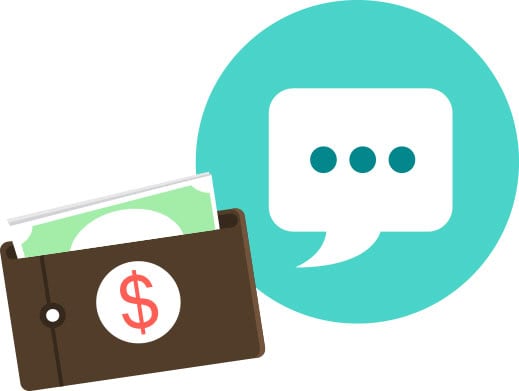 Here are 9 tips for creating click-worthy seasonal ads for social:
Make the most of mobile ad placements; almost 80% of social media time is now spent on mobile3, and users are 2x more likely to share content via mobile than on desktop4.
Boost the shareability factor by tapping into the emotional benefit of your business and/or telling a story through a particular aspect of the holiday, like Banana Republic did.
Tell a visually driven story to maximize engagement and minimize conversion. Video ads are 5x more engaging5 than banner ads and carousel ads6, using multiple images, get a 10x more clicks.
Use highly engaging images to grab attention.
Keep your messaging clear, concise and consistent across all social media; follow guidelines for character count for each individual channel.
Listen to your audience and design a campaign tailored to specific shopper needs.
Consider co-creating a campaign with a relevant charity to demonstrate the goodwill of your brand, while increasing social media buzz.
Implement your own unique hashtags for each seasonal social media campaign.
Include call-to-action buttons.
Try Volusion free for 14 days
No fees, no commitment, no credit card.