Ecommerce Holiday Planning
Getting Your Ecommerce Store Ready for the Holidays
Chapter 3
Holiday Sales & Special Offers
Holiday shoppers love getting great deals. Make it easy for them to choose your store over a competitor by offering attractive incentives like free holiday shipping, seasonal coupons, or a limited-time discount. The secret to a successful strategy is to properly plan and promote your incentives.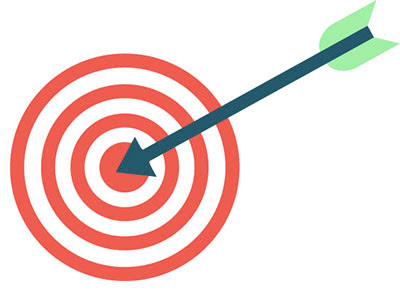 Crunch the Numbers
Discounting can be tricky. Though you may sacrifice profit on individual products and sales, it could potentially earn you more revenue overall if it drives in more business and/or if customers also purchase non-discounted items that they might not otherwise.
Before offering a discount, carefully consider your revenue, inventory, and shipping costs. Run plenty of "what if" scenarios, and crunch the numbers to see what is feasible for both your budget and your fulfillment capabilities.
Size Up the Competition
Take a look at similar online stores. Take note of best practices you should borrow and ways that you can differentiate your strategy and surpass theirs. Make sure that whatever incentives you adopt fit within your budget, and that you have the inventory to support them.
Decide on a Deal
There are many ways to incentivize shoppers: free or discounted shipping, percent or dollars off, buy-one-get-one-free, discounted, or free gift with purchase. Each has its advantages and disadvantages.
When deciding on a strategy, consider your goals and what will appeal most to your shoppers to help you reach those goals. If you have insights about what special offers have worked well in the past, use them to your advantage and think about ways to optimize your results.
Free or discounted shipping is a great way to "reward" shoppers when they reach a certain cart value. Or, if you're concerned about covering the shipping cost of bulky or heavy items, you can opt to offer free shipping on individual (standard-sized) products. You may also consider excluding international shipping from this offer.

Percent or dollars off coupons are effective ways to both attract new customers and reward loyal, long-term ones. They are also ideal for flash sales, though they work best when applied site-wide (without restrictions on specific products).

BOGO offers are most appropriate when you sell similar (but slightly different) items, and need to move stock quickly. For example, if you sell knit beanies, the color and style may vary, but they likely cost the same to produce. Therefore, you can still meet your margins if you incentivize purchase on one by offering another (of equal or lesser value) for free or for a discounted price.

Free gifts are a great way to liquidate inventory that is being discontinued and that you are having difficulty selling, even at a discounted price. You can offer free gifts with the purchase of a specific product or when a customer reaches a certain cart value. This ensures that you're not operating at too much of a loss per item. You can also use free gifts to incentivize newsletter signups or to promote new product lines.
Sell the Benefit
A great deal should jump off the page and grab your shoppers' attention. Keep your messaging clear and concise, and lead with the key benefit (the free or savings component). For example "Take 20% off with coupon code!" is punchier than "Use this coupon code to save 20% off your entire order!," which makes the reader work to get to the benefit. Don't forget to include an expiration date for every coupon or promo code.
Spread the Word
Special offers only drive in business if customers know they exist. Think about your target customers. Where and when would they be most receptive to your message?
If you've run marketing or advertising campaigns in the past, leverage your learnings to decide where and when to allocate your resources.
If you haven't, we recommend trying to reach and engage customers across multiple marketing channels (reviewed below and in greater detail later in this eBook), and in different areas of the purchase funnel. You can then optimize your strategy based on what works.
No matter what strategy you land on, be sure to drive your traffic to the holiday landing page(s) you've created using a clear and compelling call-to-action.
Email marketing/newsletters: A great way to reach your existing customers and offer small percentage- or dollar-off promotions.

Blogs: Team up with bloggers and influencers and have them introduce your brand to a new (and hopefully large) audience of potential shoppers. You can offer giveaways or special promotions to their readers, but be sure to plan ahead.

Social media (Facebook, Twitter, Instagram): Organic posts are great ways to connect with your existing fans and followers. They work particularly well for flash sales if you have an engaged and active following. Tag or tweet at influencers with large followings, or use Facebook's (paid) ad platform to drive non-followers and new customers to your store.

Paid advertising: Pay-per-click (PPC) ads are an excellent way to position your special offer at the top of search engine results and win customer consideration directly against your competition.

On-site: Advertise promotions and special offers in a banner at the top of your website, or in a homepage slider. Messaging and imagery should align with and reinforce your offsite marketing efforts, and can also help capture anyone else who has not seen your ads.

Affiliate Marketing: Place ads on partner (affiliate) websites and drive their traffic to your store in exchange for a fee for each referral.

Discount sites (Coupons.com, RetailMeNot, Groupon): An effective channel for driving buy-now traffic (shoppers in the lower purchase funnel), so long as they know your brand. Running promotions on these sites requires you to pay fees for the referral traffic.

Remarketing: This is especially useful for shoppers who visited your site and left, or those who added items to their shopping cart but didn't check out. Incentivize them to come back and reconsider their purchase by offering a discount specifically for them.
Try It Free for 14 Days
No credit card required. Cancel anytime.