Ecommerce Holiday Planning
Getting Your Ecommerce Store Ready for the Holidays
Chapter 7
Jingle All The Way: Converting Holiday Sales
Now that you know how to attract holiday shoppers to your store, next you need to convert your traffic into sales. The key is to help your shoppers easily find what they're looking for and make checking out as painless as possible.
Feliz Navi-gation
Make it easy for shoppers to navigate your store. Keep your pages well organized and make sure there's a similar look and feel from page to page. Check your fonts and sizes, and use consistent product page images, which have been shown to increase average revenue per visitor by 17%.
Pre-Holiday Test Run
Ask a friend or someone in your target market to shop on your site. Are they having difficulties somewhere? Are they asking a lot of questions? Chances are that if they're having trouble, others are too. Remove any barriers to purchase by making sure that your site answers all potential questions about your products, shipping, and payment options.
Know Before You Ho-Ho
Take a look at how your customers use your website before the holidays begin. Google Analytics can tell you a lot about the people visiting your website, from demographic information to how they're navigating your website. These Google Analytics reports can help you find actionable ways to improve your conversion rate.
We especially recommend reviewing the User Flow Report to see which steps in the conversion process are losing the most users. You may be able to find an easy way to get more visitors to purchase, such as adding more product information or providing a different view in your product images.
Dashing Through The Sale
Some customers bail at the point of sale because they don't want to create a new account or type in lengthy shipping and billing info. To improve your conversion rate, it's essential to offer them a quick and convenient checkout.
Review your checkout flow and look for ways to reduce it to as few steps as necessary. One way is to offer your customers the option to quickly access stored billing and shipping info, like with PayPal.
This convenience is one reason that merchants who offer both PayPal and credit-card checkout see 70% higher conversion rates than those who offer only credit-card payment options.
PayPal = KaChing
Merchants with PayPal as a payment option have a 26% higher conversion rate. (Nielsen's Buyer Insights Research)
Conversion rate with PayPal checkout (87.5%) is nearly double the conversion rate of competing payment types online. (ComScore 2016)
PayPal processes 36% more online transactions than competing wallets. (ComScore 2015)
Make It Mobile Friendly
We know people like the convenience of shopping via mobile. 60% of internet users start shopping on one device; however, they continue or finish their purchase on a different one. This may be because customers are deterred by having to enter shipping and billing details on small screens.
Make it easy for customers to convert by offering a better mobile checkout experience that allows them to skip logging in and entering their personal info at the point of purchase.
Mobile Madness
Mobile commerce grew 40% YOY, and nearly ⅕ of all digital commerce was mobile. (ComScore, 2016)
Four in ten mobile users have used their device to make an online purchase. (2016 UPS Pulse of the Online Shopper)
PayPal has seen a 41% increase in mobile transactions YOY and ⅓ of all PayPal transactions are mobile. (PayPal)
Offer A Credit Option
Once the domain of large retailers, financing is now being offered by small- and mid-sized businesses too through PayPal Credit.
By offering credit, you give shoppers payment flexibility and the freedom to spend more than they might otherwise.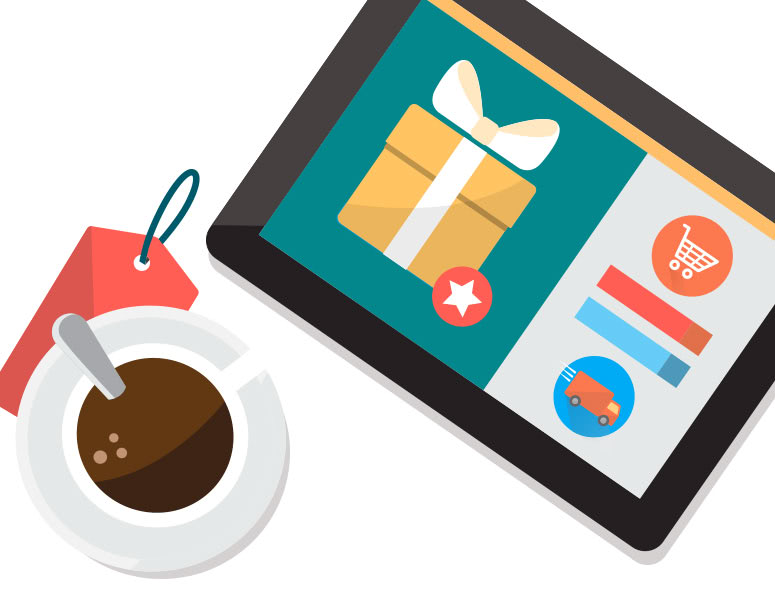 Try It Free for 14 Days
No credit card required. Cancel anytime.