Ecommerce Holiday Planning
Getting Your Ecommerce Store Ready for the Holidays
Chapter 6
Paid Search: Help Shoppers Find What's on Their Wish Lists
Paid search ads are a great way to direct those who are shopping for what you offer to your store. When they query specific keywords (on Google, Bing, etc.), your text ads or product listings (aka shopping feeds) will appear on the search results page and on relevant websites.
As the name implies, you have to spend money on these to make money (just as you do with many other forms of advertising). But if you've tried paid search in the past without great results, don't be too quick to dismiss it.
Fluctuations in both search volume and competition for certain keywords makes it an ever-changing channel. Recent tweaks to Google Ads (like an increase in the character count of ads and the removal of ads from the right-hand rail) are also game-changers. As such, campaigns from even a year or two ago may yield different results today.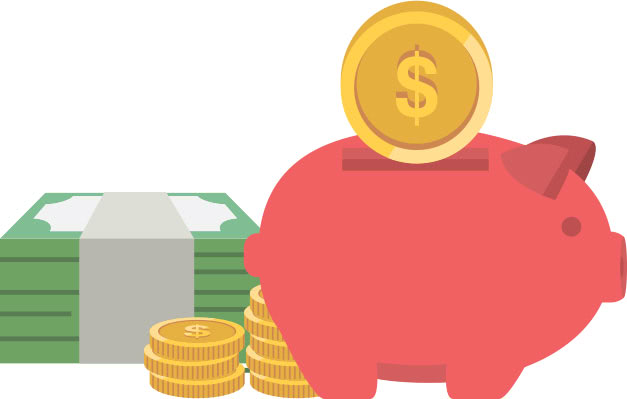 Pay-Per-Click (PPC) Text Ads
If you're thinking about implementing paid search ads for the holidays, now's the time to start planning your campaign (roughly two months before buying season).
The biggest resource you'll use for this is Google Ads. It's where you'll create the ad and define when and where you'd like it to appear, as well as how frequently.
Your ads will appear on searches relevant to your business' keywords, and you'll only pay for the results it generates. If a shopper clicks your ad to visit your site, a small fee (a bid of what you're willing to pay for your ad to show up) is sent to Google.
Volusion blogs, Google, and YouTube are great sources of in-depth info on these ads. But here are a few quick-start tips:
Choose 5-10 relevant landing pages.
This is where shoppers will arrive after clicking on your ad. They can include your homepage, category pages, or top-performing product pages.
By selecting 5-10 different pages, you can create different sets of keywords that target each of these pages distinctly. This may seem like a small amount to start with, but consider the fact that 20% of your products will contribute to 80% of your clicks and sales. If you become confident working with ads, you can always expand later.
Write an enticing ad.
Google has fixed guidelines regarding the character count for the ad, but it will generally include an attention-grabbing headline and two lines of support text.
The two lines of text should include your enticing value-adds like "wide selection," "free shipping", and "easy returns." They should also highlight why a customer should shop your site instead of anywhere else and remove as many pain points as possible.
Develop a list of keywords.
PPC text ads are triggered by individual searches. Within your Google Ads account, you'll create a list of keywords for your ad that tells Google "I want my ad to appear when a user searches for X."
Your keywords will target and characterize the landing pages you have selected. Great keywords and phrases include product titles, brands and descriptions about the specific items on that page. For example, if someone queries "necklaces," you don't want to send them to a page with earrings. Avoid overtly-vague keywords like "best" and "cheapest."
Set a bid.
With paid search, you are competing against other stores for a limited number of searches. This is where your bid comes in. A bid tells Google how much you're willing to pay for your ad to appear, and will normally range from $.05 to a few dollars.
Use Google Ads' bid simulator to gain an understanding of what the going rates are for certain keywords, then set your bids accordingly. You only want to appear in searches that are relevant to your business, and you want to be mindful of your budget and focus on the keywords that will make you profitable.
Launch your campaign.
If this is your first campaign, we recommend launching it in late October to early November. This gives you time to monitor the results, especially during your peak shopping hours, and make adjustments to optimize your ad performance before the holiday rush.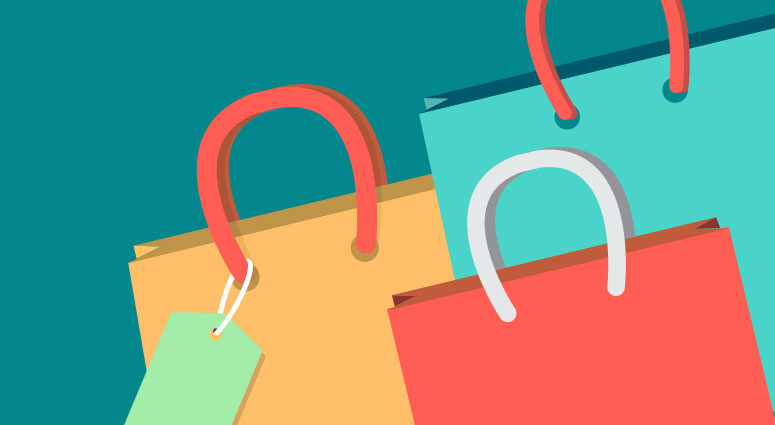 Shopping Feeds
Shopping feeds are the image-based equivalent of PPC text ads. With Shopping Feeds, however, Google pairs shoppers' searches with the info that you provide about your product (the title and description).
When thinking about using shopping feeds during the holidays, there are a few factors to be aware of:
Start early.
It takes time to learn all of the ins-and-outs of the Google Merchant Center—the mission control center for shopping feeds. We recommend getting started sooner rather than later to make sure everything is in place for an on-time and successful campaign launch.
Follow the rules.
The Google Merchant Center has strict but clear requirements that you must adhere to when submitting your campaign for approval, including product descriptions, weights, and stock. Failure to provide a required or recommended attribute may prevent your item from showing up in Google Shopping results or may result in the item showing up less frequently.
Be competitive.
Bidding for shopping feeds is different than it is for PPC text ads. Instead of bidding on keywords, you have options to bid by SKU, brand, category, and other product attributes. As such, the product info you submit needs to be descriptive.
Additionally, as four ads appear at once (rather than two or three text ads), competition is stiff. Make sure your products have excellent product images and that your bid is competitive.
Try It Free for 14 Days
No credit card required. Cancel anytime.