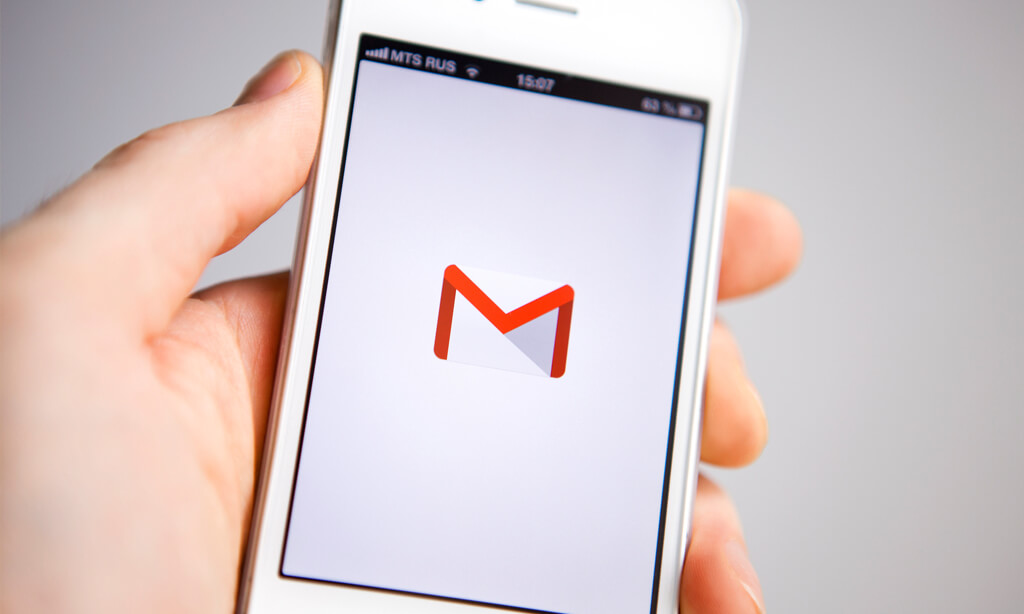 Gmail is one of Google's most popular products and currently serves as the top free email service in the world. As of this year, there are roughly 1 billion users on Gmail. To take advantage of this great audience, Google has rolled out Gmail ads, which allow businesses to advertise to Gmail users within their inbox.
You may have noticed that Gmail has specific inbox tab dedicated to Promotions. Within this tab in your Gmail inbox, you will see designated ad spaces above any promotional emails you have in your inbox. Google has several ad formats that take opportunity to reach customers through their email inbox, which has become where most adults spend their time. A Pew Research study found that 92% of adults actively use email with 61% using it on an average day.
Why Try Gmail Ads?
Gmail ads have several advantages over other types of AdWords ad formats, and can be a great advertising channel for many reasons.
Increase online brand awareness Gmail ads are image based and with their prime location at the top of the Gmail promotions inbox, brands can quickly can recognition and new customers.
Competitive edge Gmail ads are a fairly new ad format on Google AdWords and not many businesses have taken advantage of the medium. For this reason, Gmail ads can be a quick and easy tool to gain some competitive edge and seek out more customers.
Good remarketing alternative If your remarketing campaign has been suspended or you are not able to remarket to audience due to Google's ad policies, you can use Gmail ads as another way to engage your customers visually.
More engaged audience One great thing about Gmail for users is that Google does not sell your information to 3rd party advertisers, which means that your Gmail audience has opted into showing ads, thereby making it more likely for you to gain customers from Gmail ads.
Lower costs Cost-per-click costs tend to be cheaper on Gmail ads as well. This is due to the single placement on Gmail, less competition, and your audience has opted-in to view ads. Since users have opted-in, the ads that users' do see tend to be highly relevant, which helps to lowers costs.
Setting Up Gmail Ads: Things to Remember
As you're getting ready to create your new Gmail ad campaign, please read through Google's specific settings and instructions for Gmail ads. While Gmail ads are easy to create, there are certain things to remember while setting up.
Campaign needs to be set to 'Display Network' with 'All Features'
Some Targeting features are not available with Gmail Ads:

Placements (other than Gmail)
Custom affinity audiences
Display Select keywords
In-market audiences related to "Event tickets" and many in-market audiences related to "Travel"

Air travel by class
Bus and rail travel
Car rental
Hotels and accommodations by star rating
Trips by city or country destination
All bidding types are available in Gmail ads
Custom frequency capping is not available in Gmail ads

Gmail ads have a set frequency cap of 4 weekly impressions per campaign.

3rd Party ad serving is not supported on Gmail ads
Gmail ads use Final URLs like other ad formats
Gmail ads must be created in through the Ad Gallery

They must also follow specific requirements for images and content
Setting Up Gmail Ads
Log into AdWords
Create separate campaign (or ad group)

Display Network
All Features

Click 'Ad+' button to go to Ad Gallery
Click 'Gmail Ads'
Click on ad template you would like to choose

Single image ad
Single product promotion
Multi-product promotion
Catalog creative

Ad Gmail as the Placement

Click '+Targeting'
Click 'Add Targeting'
Type 'mail.google.com'

Set bids
Save & Preview
Creating Gmail Ads
Gmail Ad Formats: Collapsed Ads
Collapsed Ad Specs: All templates have the same collapsed ad specifications. This is how the ad first displays closed at the top of the Promotions inbox within Gmail.

Shows on mobile in the ad's collapsed state
Shows on computers next to the expanded ads—after someone has clicked to open your collapsed ad
Gmail Ad Formats: Expanded Ads
Expanded ad formats in Gmail are how the ads are displayed once clicked on by a user. There are several types of expanded ads that you can utilize in Gmail.
Single Promotion Ad - a single image fills the body of the expanded ad
Single Product Promotion Ad - an image or video with text advertises a sing product or service
Mulit-Product Promotion Ad - several images with text advertise multiple products or services, each with a call-to-action button
Catalog Creative Ad - features more descriptive text than the multi-product promotion, to create an almost magazine-like experience with multiple call-to-action buttons
As AdWords capabilities expand and Google rolls out new ad formats and campaigns, advertisers will have more mediums to reach their audience. For whatever goal you have in mind, Gmail ads are a great way to find and actively engage with customers while in their email inbox.