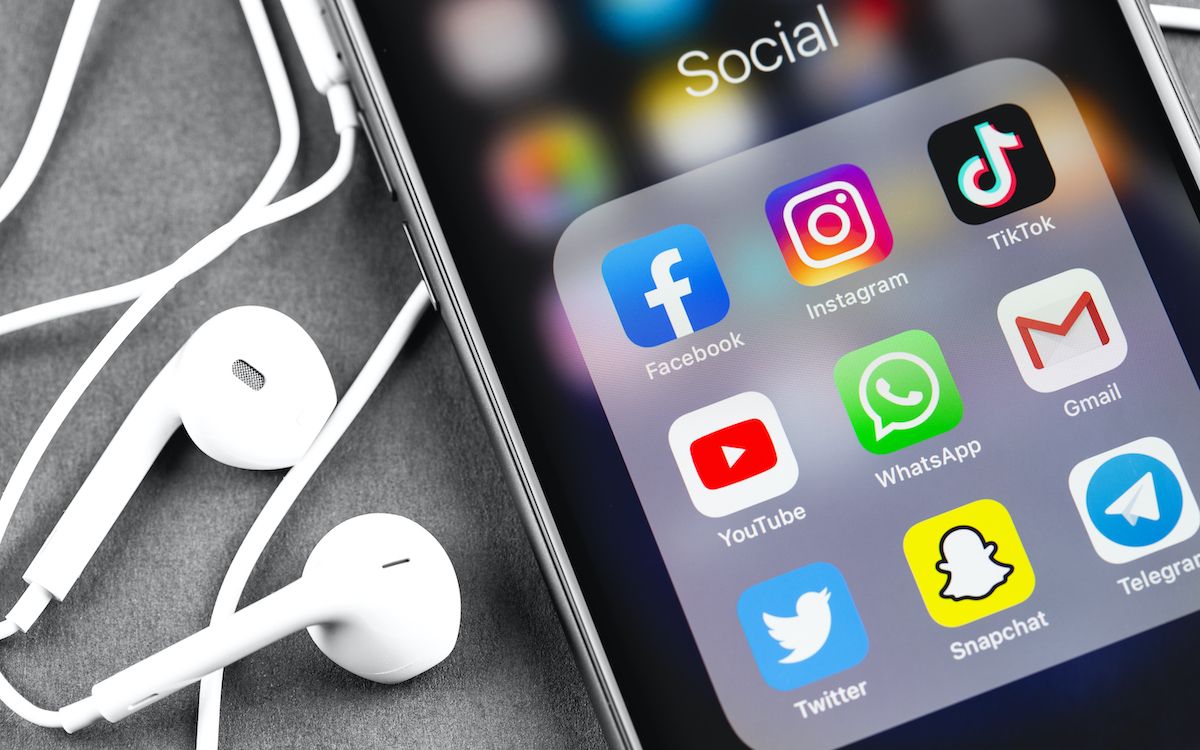 Social media has played a huge factor in ecommerce sales over the past few years, and marketers can now connect with potential customers better than ever before. According to a study by social media post scheduling tool Hootsuite, social media users have increased by more than 1 billion in the past three years.
Advertising through social media allows you to connect with new customers as well as existing ones, which makes it important for any ecommerce strategy. While there are plenty of social platforms that ecommerce businesses can take advantage of, we are going to focus on the three most popular platforms for online businesses: Facebook, Instagram, and Pinterest.
Facebook
Facebook is the leading social media platform, consisting of 59% of social media users—a big chunk of consumers to target. You can easily target users who have a potential need or interest in your product or service: simply narrow your audience by age, language, gender, relationship status, education, work, location, or interests. Facebook also allows you to create audiences with those who have interacted with your website or ads previously, as well as those who have similar characteristics to your customers. Another great feature Facebook offers is split testing, which allows you to test different options for an ad and apply the winning option across campaigns.
Types of Ads:
Image Ads: single image
Video Ads: single video
Carousel Ads: showcase up to 10 images or videos with their own individual link
Collection Ads: group of items that open into a fullscreen mobile experience
Slideshow Ads: can contain images, videos, and text
Instagram
Currently, there are around 1.074 billion Instagram users worldwide, and engagement on Instagram is 10x higher than Facebook. Instagram's visual format allows ecommerce stores to better showcase their products. If you're looking to catch the attention of millennials and Gen Z-ers, Instagram is where you should be investing your money. Plus, since Instagram is owned by Facebook, your ads can show across both platforms and allow you to have the same target audience.
Types of Ads:
Image Ads: single image
Video Ads: single video
Carousel Ads: showcase up to 10 images or videos with their own individual link
Collection Ads: group of items that open into a fullscreen mobile experience
Pinterest
If your target audience is primarily women, you should definitely utilize Pinterest. This platform's user base is 70% female and known for its active user base. Due to the nature of the platform, a business in a visual industry would perform better. For example, a wedding planning website would likely be more successful than a business selling nuts and bolts.
Types of Ads:
Carousel Ads: 2-5 images or videos
Collection Ads: one large hero image with three secondary assets
Shopping Ads: upload products from your catalog to turn into pins
Best Practices
All three of these social media platforms also let you set up a catalog or shop, which allows ecommerce brands to generate sales directly from the platform. Once you evaluate each option and determine what will work best for you, here are a few tips on how to make social media work for your ecommerce store:
1. Know Your Target Market
To run a successful campaign, go where your audience is. Social media is not one-size-fits-all. Creating a customer portfolio can help you understand their needs and pain points, as well as how your product or service can solve those issues.
2. Engage with Your Audience
Customers may reach out to you via social media, so checking in and sending a reply is important. There are many ways to engage with potential customers, such as hosting live Q&As, holding polls, and asking for feedback in comments.
3. Showcase Your Brand's Personality
How do you want your customers to view your brand? Wendy's, Duolingo, and other large companies have become popular on social media due to their wit and humor. We're all human, and people like to interact with companies that are relatable.
4. Post Often
The trick to posting often is hitting that sweet spot where your audience is most engaged—posting once or more a day can be too much, but posting only once a week can be too little. It's understandable to not have the ability or memory to post regularly, but luckily there are third-party platforms available where you can schedule posts to be sent out automatically.
5. Have a Campaign Goal
What are you looking to get out of the campaign you're running? While there are plenty of goals available, it is best to look at what your company needs most. This could be lead generation, brand awareness, sales, website traffic, brand engagement, or something else.
6. Measure Success
Reviewing your analytics is important while setting a strategy. Looking at what has or has not worked in the past can save you money in the future. Facebook, Instagram, and Pinterest all offer in-platform analytics, but it can also be helpful to use a third party for more information.
7. Rotate Ads
We all get tired of seeing the same ads over and over again, so make sure to keep it fresh! Creating new ads keeps the consumer interested so that they won't glaze over your ad. If you get stuck, try showcasing a new or popular product or advertising a current sale.
8. Keep Up With Trends
Trends change in the blink of an eye—whatever is talked about excessively today may be completely forgotten by tomorrow. You don't need to keep up with every trend, but it is important to understand what is current so you can lean into it when applicable.
9. Collaborate
Is there a brand or influencer that has similar products, values, or services as you that you can collaborate with? Doing a giveaway or collaboration with someone can increase brand awareness and engagement. You can also have them review your product, prompting sales.
10. Split Test
Utilizing the split test functions on social media platforms allows you to change one item on the ad and see how that difference performs. Whether that be creative, copy, or landing pages, you have the potential to find a small change that can have a huge impact on performance.
11. Ensure That Ads Are Mobile-Friendly
78% of social media users access networks exclusively on their mobile phones. For this reason, it's important to make sure that your landing pages and ads are mobile-friendly so that consumers on mobile platforms can easily view your links.
12. Invest in Eye-Catching Content
There are so many brands fighting for our attention—how will you stand out of the crowd? Spending the time to create compelling copy with an eye-catching image can grab the short attention spans of the typical social media scroller.
Final Thoughts
Overall, social media can be a great tool for ecommerce stores. The best way to figure out which platform would be worth putting money into would be to find the one that your target audience uses most and is aligned with your goals. Social media advertising allows brands to reach potential customers where they spend most of their time—include it in your strategy to keep your product or service at the forefront of their minds.