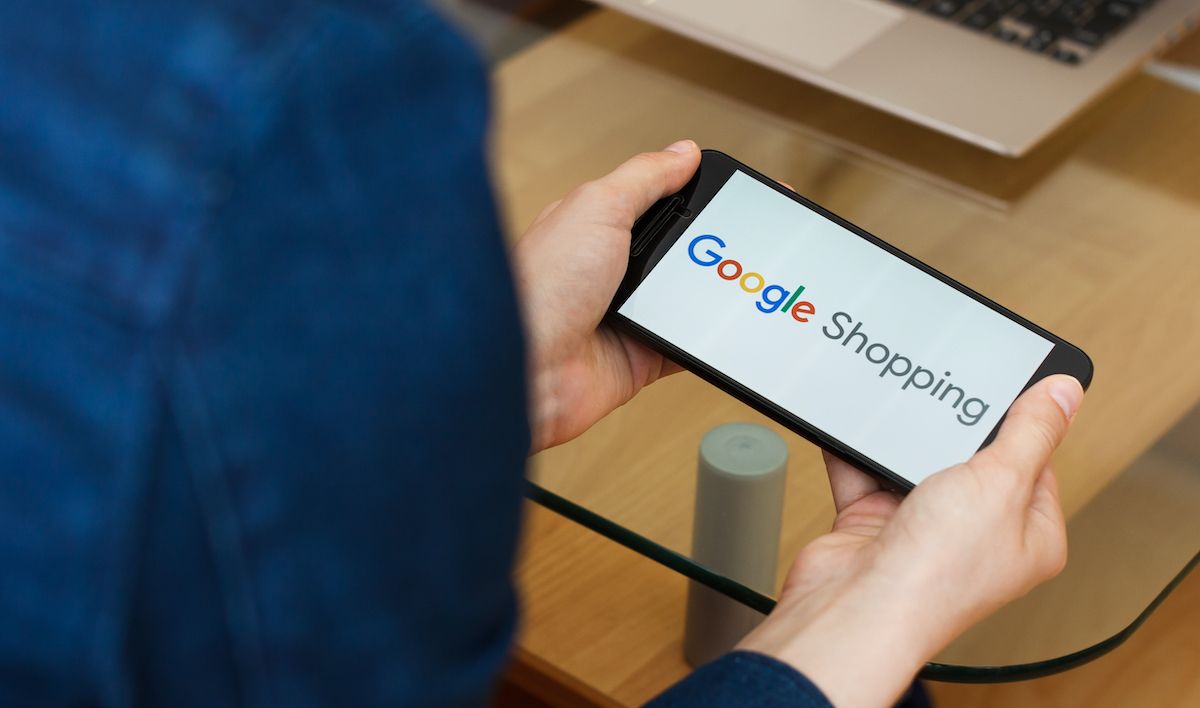 Comparison shopping engines are websites that let customers compare the product they're looking for across multiple ecommerce retailers. While there are several key players in the world of comparison shopping—including Shopzilla and Amazon Product Ads—the biggest player is Google Shopping. Whether you choose to focus on Google Shopping or any of the smaller comparison shopping engines, optimizing your product listings will give your ecommerce store exposure to a diverse and lucrative user base.
Not sure where to start? Here's how to help your product listings stand out and gain traction on any shopping engine.
1. Use Eye-Catching, High-Quality Product Photos
Comparison shopping engines are visual in nature, which means your product photos must be compelling enough to capture user interest in the first place. Product images that show the wrong product or aren't high quality won't just turn away potential customers; they can also prevent your product listings from showing up at all.
Starting with the highest resolution images you can, upload enough photos to show the product off from multiple angles. Your main product image should include the clearest possible view of your product, usually on a white background.
In addition to following general product photography best practices, pay attention to the guidelines for your shopping engine of choice. Most shopping engines require a certain image resolution and size (for Google Shopping it's 800 x 800 pixels minimum, with a maximum file size of 10MB), and many will flag you for watermarks. Some shopping engines may require additional photo features, like white backgrounds, so always make sure to check the rules.
2. Optimize Your Product Titles
Product titles play a critical role in ranking well on shopping engines and in encouraging shoppers to click on your listing. That means they should be written to appeal to users while optimizing for the factors that will help them rank. Here are the factors that influence where and how you rank on Google Shopping:
Brand
Product attributes
MPN/Style Number
Keyword-optimized product title
Readability
Factors that may hurt your rankings include:
Excessive capitalization
Keyword stuffing and unrelated keywords
HTML issues
If you're using an engine other than Google Shopping, it's a good idea to check on the ranking factors for that shopping engine specifically. That said, you'll find that most shopping engines take their cues from Google Shopping.
3. Use Keywords in Your Titles and Descriptions
While attributes like brand and MPN/Style Number are primary ranking factors, there's room to include additional keywords that capture queries from people looking for your product in a particular way. To find the best keywords for your listing, first check to see what keywords you're already ranking for. Ask:
Do the keywords you're ranking for make sense for the product, decreasing the likelihood of wasting a click?
When you run a manual search for each keyword, do you get results full of products that are similar to yours?
If you're seeing success with a particular keyword or you're inspired by a competitor's keyword, have you optimized for those keywords in your titles and descriptions?
Remember that finding the right keywords is an ongoing process. Not everything will work at first, and that's okay. As you accrue more keyword data over time, double down on your winners and weed out your losers until you've found the perfect blend for your products.
4. Make Your Product Descriptions Detailed and Compelling
The maximum character count for Google Shopping product descriptions is 10,000. Other shopping engines typically follow suit, with slight variation. Make full use of this limit to include all of the relevant information about your product. This may include:
Product attributes (size, color, style)
Other visual details (material, pattern, graphic)
Special features
Technical specs
Intended audience/age range
Remember, the more details you include, the more likely you are to rank when shoppers are searching for those precise details.
5. Take Advantage of Your Shopping Engine's Additional Features
Each shopping engine has a host of other features and extensions that can help you amplify your results. Google Shopping, for example, lets you create Merchant Promotions within your Merchant Center, which enhances product listing visibility while appealing to shoppers who are looking for deals. Promotions include:
Free shipping
BOGO/Buy One, Get One 50% Off
Tiered percentage discounts
Brand-specific rebates
Given features like this, it's a great idea to line up a sales calendar so you'll be able to make use of the extra features. Become familiar with the shopping engine you're using, learn about all of their features and extensions, and plan on using them to turbo-charge your listings.
6. Make Optimization An Ongoing Process
Last but not least, remember that most businesses are successful on shopping engines only after a significant period of trial and error. It takes time and campaign-specific data to make the tweaks and optimizations that will make your efforts efficient and cost-effective. And because user behavior is constantly evolving, not even the experts put together a perfect campaign right out of the gate. Instead, they rely on their ability to notice trends quickly and adjust course flexibly.
Build a process for organizing and updating your product listing-related content. Then, at least once a month, measure your results and make strategic pivots as needed. Over time, you can expect your listings to become increasingly optimized, leading to a higher ROI.
Conclusion
For many ecommerce businesses, shopping engines are a relatively low-cost, low-effort strategy considering the return they bring in. More importantly, shopping engines help businesses stay visible in one more corner of the internet where ready customers are waiting to find their new favorite products. If you decide to run a well-optimized shopping engine strategy, those products just might be yours.