Chapter 7
Networking & Link Building: Meet the Neighbors
Your house is built and it looks great inside and out, so now it's time to meet the neighbors! Word-of-mouth advertising works by having others vouch for the products or services you offer and spreading good information about you. Networking with websites related to yours and earning links from other sites pointing to yours are a digital means of word-of-mouth advertising. In order for your website to thrive, you need to develop relationships with other sites in your industry and gain reputable, high quality links back to your domain. This may be the most difficult piece of do-it-yourself SEO for ecommerce, but it yields the greatest results.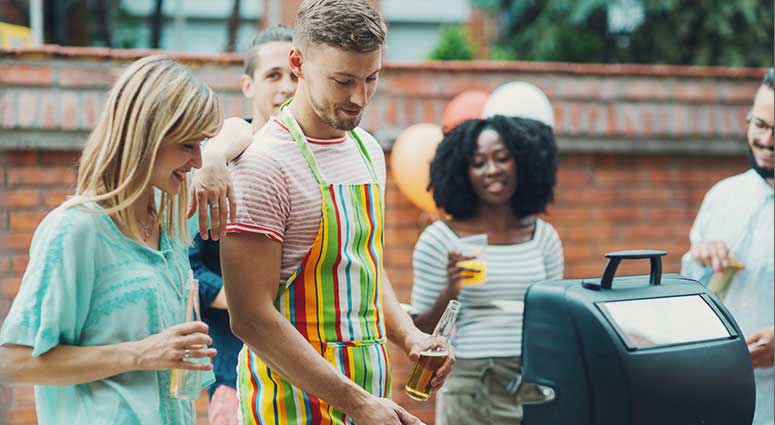 Offer products to bloggers
If your business is product-focused, a great way to network and get links back to your site on third party sites is through influential blogs. If you sell a new cat training product, reach out to industry authorities who regularly publish on cat training topics. Offer them one of your products for free so they can test it out. The result is a trusted industry voice hopefully endorsing your product and linking back to your website.
Offer expertise to bloggers
Reach out to industry bloggers and other websites and offer to write them a piece of content that they can feature on their site. You'll be lending your expertise to a topic that reinforces you as a trusted resource in your industry, while they'll receive a free piece of great content for their site and credit you and your website for the information.
Find industry-specific directories
Some industries have website directories dedicated entirely to businesses like yours. While widespread adding of directory listings is not advised, picking and choosing real directories that are appropriate to your business can be a good link earning tactic.
Directories play a large role in localized SEO. If you own a brick-and-mortar store in addition to your ecommerce store, make sure you're exploring local directories such as YellowPages and your local Better Business Bureau.
Rebuild broken links or request updates to unlinked mentions
Industry websites may link to a related website to add context to their pages or articles, and those links will occasionally become outdated and return as a 404 error page. If you have a comparable link, you can reach out to webmasters and offer them a replacement link for their broken one. Use tools like Moz's Open Site Explorer, Ahrefs and Screaming Frog to find websites with 404 errors on their outbound links.
There is a chance that another website is referencing you in their web copy but isn't linking to you. By reaching out to them and asking for a link to your website, you can make sure mentions of your brand are properly linked. You can use Moz's Open Site Explorer or Google Alerts to find any mentions of your brand. Google Search Console is also a great resource for seeing what sort of inbound links your site has from outside sources.
Try Volusion free for 14 days
No fees, no commitment, no credit card.