Chapter 5
Blogging for Ecommerce: Express Yourself
The layout of the house is done and the walls are up. Now it's time to give your space some style and personality. An engaging blog is an effective way to establish your site as an industry authority and build your website's topical relevance, both of which will boost SEO.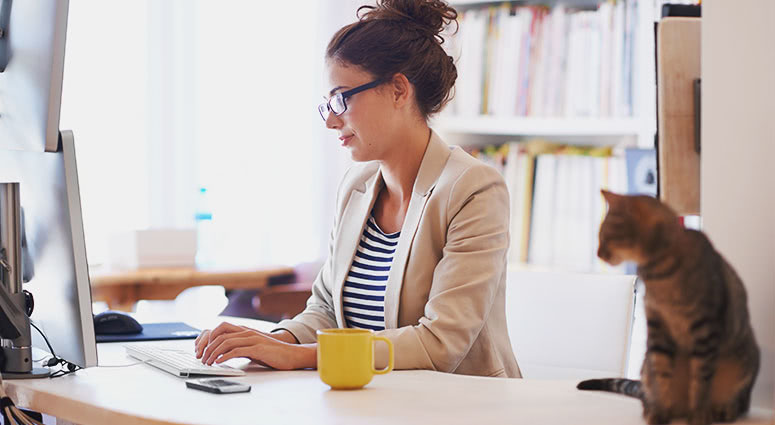 Choose a blogging platform
Two of the most common blogging platforms are WordPress and Blogger. WordPress offers more customization options and many users find it easier to use and navigate through, while Blogger is a Google-owned service that can be a bit more restricted in its functionality. Ultimately, your blogging platform comes down to personal preference.
Blog regularly
In order for your blog to take hold and start garnering new visitors and engagement, it needs to be updated regularly. When a blog-worthy topic comes to light, take the time to write about it as soon as possible so you can capture any of the hype traffic associated with it.
Blog with a purpose
A blog that includes hundreds of blog posts that add no value to your website or your customers is missing the mark. Blog about topics that are important to your target market, website and industry. Use it to answer common questions, comment on current trends or provide more information about topics that could use further explanation.
Use visual cues
Blog articles that feature an image are much more likely to be viewed and read by users than a text-only article. Use the opportunity to add topic-specific images to your blog. If you've created an infographic or video that would work for the article, then include it as well. Just make sure the images are of a good quality and the infographic or video is something people would want to engage with and potentially share with others.
You can use services like iStock or Shutterstock for royalty-free images that you can use on blog posts. Canva is another great service for creating header images for your blog posts so they are more visually stimulating when you share on them on social media channels. Lastly, consider a service like Piktochart or Venngage to produce attractive, professional infographics.
Promote across multiple channels
A well-written and thoughtful blog post is pointless if no one knows that it exists. Once you've posted your article, video or infographic, let your customers know about it by promoting it on social media channels like Facebook, Pinterest or Twitter. It will put more eyes on the blog post and doubles as a chance to provide unique content to your social media channels which can pull in new followers.
Organize an on-site resource library
Your industry may have a lot of questions that naturally come with it, or you may find yourself dealing with a regular stream of customer questions. If you have several topics that would make sense being posted on your website and not on a blog, a resource library may be a good option for you.
For example, if you sell cat training supplies, a "How To" library would make a lot of sense and provide genuine value to your target market. Developing such resources not only helps your customers, but also increases the discoverability of your website.
Try Volusion free for 14 days
No fees, no commitment, no credit card.