Chapter 2
Keyword Research: Build the Foundation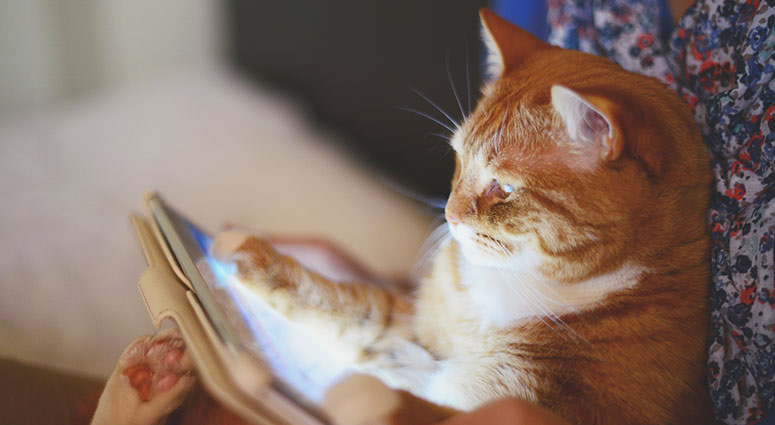 The first step in DIY SEO is selecting your targeted keywords. Keyword research is the backbone of SEO, much like a well-poured foundation is the backbone and structure of a house. A "keyword" is a multi-word phrase that searchers use when trying to find your website or a specific page or product on your website.
Note: When we refer to "keywords" we are not referring to the keyword tag. You can ignore the keyword tag, as it is not important and hasn't been used by search engines in years. In Chapter 4, we will cover how to utilize keywords correctly. For now, we will focus on selecting keywords for your pages.
A site with pages optimized for industry-appropriate keyword terms will help send signals to search engines that your site is relevant for the phrase being searched by the end user. This, in turn, will help your site appear more frequently and more prominently in the search engine results pages (SERPs), like the one we showed earlier for the cat training equipment.
So how do you choose a keyword?
Relevancy
You wouldn't use standard sidewalk concrete to pour your foundation, would you? No, the foundation for a house would require sturdy, thick and weather-resistant concrete to do the job correctly. Relevancy is hands-down the most important factor in keyword selection. Your cat training website might be for cat lovers, but "cat lovers" is not an appropriate keyword term for your website's home page. "Feline training equipment" and "cat training supplies" are better options. Ask yourself: what would my target market search for to seek out this page? If they are searching "cat lovers," we can pretty much guarantee that they are not looking for cat training equipment.
You should also consider the purpose of a page and where your customers are in the purchasing funnel before selecting keywords. If you have a large number of pages on your site that are more informational than product-driven, then your keywords should reflect that. For example, if you have a page dedicated to cat leash training (it's a thing!), you would want to target keywords that reflect that theme – such as "how to leash train your cat" (again, good luck with that).
Your site is a pyramid, so develop a keyword hierarchy
When conducting keyword research, you need to think strategically about the layout and structure of your site, much like you would consider a house's layout from front door to back porch. If you sell cat training equipment and supplies, for example, then you would want to categorize your site based on the different types of training, then target keywords for each area accordingly. The home page would target broader terms like "cat training supplies" where a deeper category page devoted to agility training might target "cat agility products" (it's also a thing!) and another category targeting cat leash training might target "cat leash training kit." Our SEO team conducted a webinar on keyword hierarchy which is a great resource for keyword segmentation best practices and theory.
Be descriptive
Long-tail keywords (i.e. highly descriptive ones) have been increasing in importance over the last decade, and this trend is not slowing. People are becoming more descriptive in how they search, and your keywords should adjust accordingly. So don't target "cat supplies," target "cat training supplies." Increase the descriptive nature of the keywords as you get closer to product pages. Not only will you help deliver the right page to a user's search query, but you'll have a much better chance of ranking for more specific phrases than generic ones. The cherry on top? These long-tail queries convert at a much higher rate.
Spy on the competition
Millions of businesses review their competitors to gain a better understanding of where they may have cornered the market. Review your competitors' websites to see what sort of site structure and keywords they may be using on their site and develop a strategy that fits your site.
Stay focused
We recommend targeting 3 to 5 keywords per page. This allows you to accurately describe what it is you're offering without overloading the search engines with information. It also frees you up to use a secondary keyword elsewhere on the site.
Try Volusion free for 14 days
No fees, no commitment, no credit card.