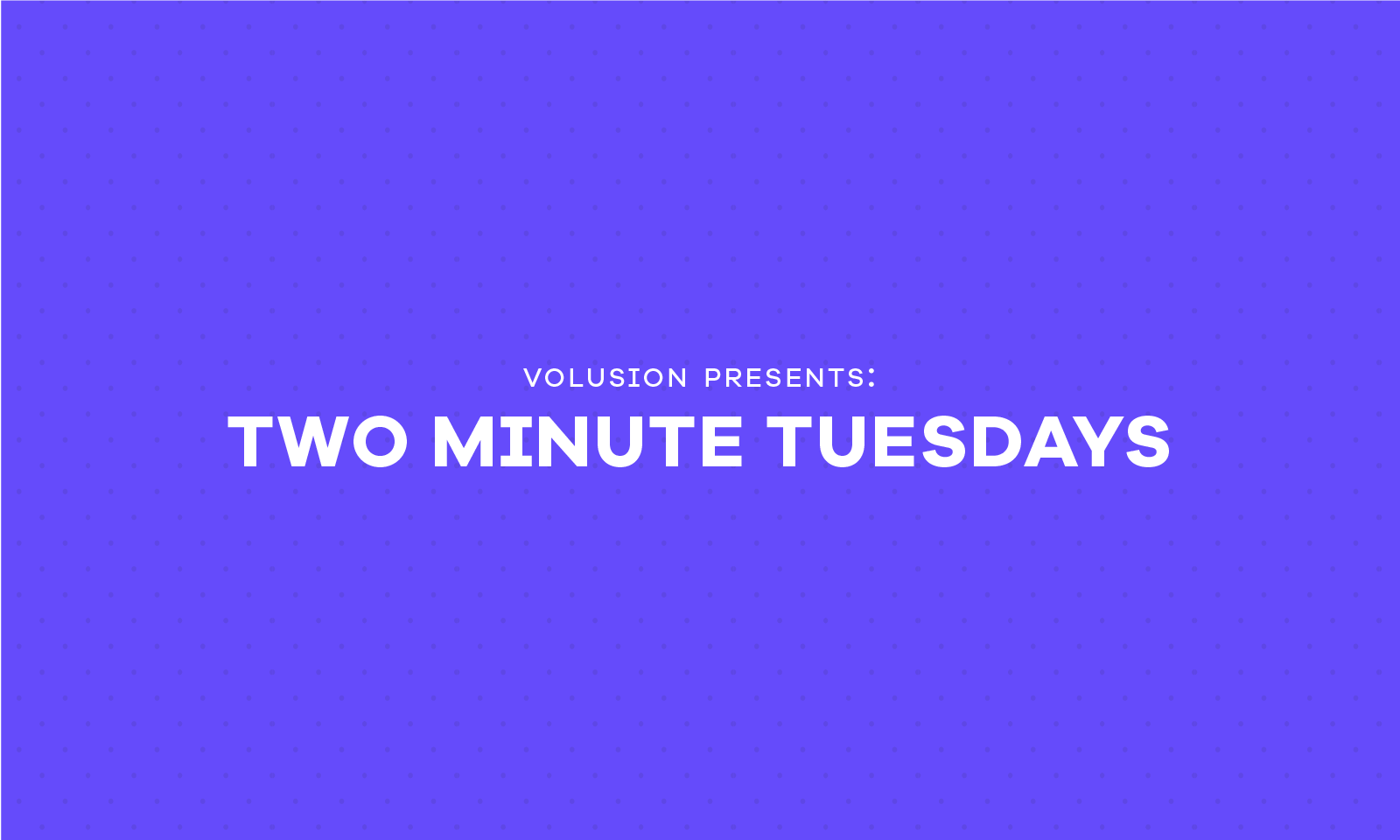 In this week's Two Minute Tuesday we dive into the world of optimizing your site: namely, by writing great title tags and meta descriptions. Watch and learn here!
Do you have any topics you'd like us to cover on Two Minute Tuesdays? Let us know in the comments!
Can't watch the video right now? No sweat; you can read the transcription below!
Hi, Jacob here with another edition of Two Minute Tuesdays: an ecommerce video series where we give you two minutes of advice to bolster your online success. If you've done any searching online, you've seen title tags and meta descriptions on your search results page. Title tags are those blue clickable links, and meta descriptions are the gray text that appear below them. These are the first two SEO elements that are looked at by search engines when reviewing your website. So optimizing them is an important part of your online strategy.
Title tags should have every word capitalized, because they are treated as the title of your web page. They should be keyword focused and synced to just that page of your website.
A meta description is more conversational. Consider it like your elevator pitch. This is your opportunity to explain benefits that your website has, and any kind of promotions or perks that a customer might be able to enjoy by shopping with you over the competition. It's also an opportunity to say a little bit more about your brand.
Title tags and meta descriptions need to be unique to each individual page of your website. Search engines cannot visually see your website, not as of yet anyway, so they rely on text to understand the difference between the pages of your website and how they correlate to one another. So make sure they're unique.
You're writing ecommerce web copy, so it's important to be succinct and clear, and to help customers understand what they can expect to find when they click on your website.
And that's about it! With just a few simple tips you can start refining your title tags and meta descriptions to make them perfect for your website.