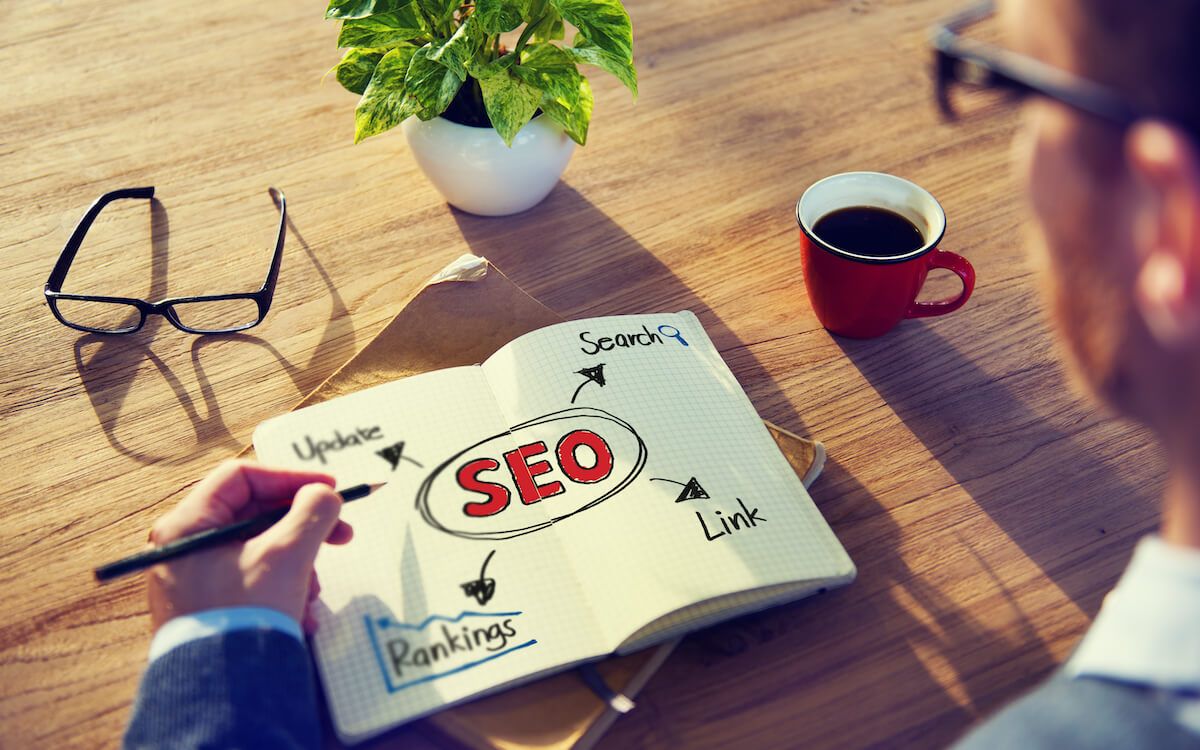 Whether you're moving your brick-and-mortar shop online or you've built your ecommerce business from scratch, optimizing your ecommerce business for SEO is a crucial way to make sure your hard work pays off. Not sure how to get started? We've put together ten steps you can follow to optimize your online store for better search visibility and more organic traffic. Read on for insights into some of the top SEO best practices for your ecommerce store.
Prior To Setting Up Your Storefront
1. Research Your Target Audience
If you're already running your business, fear not: it's never the wrong time to research your audience and learn more about who your target customers are.
To research your audience from an SEO perspective, focus on what your users are searching for and what they're expecting from their results. Questions you can ask include:
What pain points are they trying to solve?
How do searches change across the customer journey?
What advice, entertainment, and other top-funnel content is your audience interested in (as it relates to your niche or offering)?
What kind of transactional searches do your customers make when they're ready to buy?
What style of language and messaging do they respond to?
What questions do they need answered before they can make their purchasing decision?
Are there complementary products you could stock on your website that your audience would be interested in purchasing alongside what you already sell?
What devices are they using?
Answering these questions will help you tailor your site's content and offerings as you plan and set up your business. If you're already up and running, it will still help you further define your strategy.
During the Set-Up Phase
2. Adjust Your Technicals
Before you take your ecommerce website live, give it a quick run-down and make sure the URL structure is SEO-friendly and can be crawled as easily as possible. Check the following:
Enable 301 redirects: If you move a page on your website and set up 301 redirects, the old page will automatically redirect to the new one, so anyone who followed the original link will still be able to land on the page they're interested in.
Enable canonical links: Enabling canonical links will tell search engines which page to prioritize when they come across multiple pages with the same content (which can happen organically with faceted search, pagination, product variants, and other common needs).
Enable Search Engine-Friendly URLS: This will allow you to add text to each individual page's URL to make it more relevant to both users and search engines.
3. Install Google Analytics and Google Search Console
Even if you're using other paid analytics software, Google Analytics is the gold standard for tracking your search data. Install it as early as possible so you can begin accruing historical data right away. Within your Analytics dashboard, enable ecommerce tracking for a user-friendly breakdown of top-performing products, conversion pathways, and more. Set Search Console up at the same time with the same account information so you can see more technical data regarding your site's visibility and performance.
4. Optimize Your Meta Tags
A website's title tags and meta descriptions quickly and concisely convey to Google (title tags) and searchers (meta descriptions) what to expect from the page in question. Ideally, yours will be naturally populated by 3-5 relevant, well-researched keywords per page. This can take time, especially if you have a lot of pages on your site, so it's okay to set a realistic goal of optimizing a certain number of pages per month. Search engines constantly recrawl websites, so nothing is static; in time, the new metadata will be accounted for and indexed.
5. Add Product Images
Do you show off the best of every product you sell with multiple professional, attractive, high-quality images? If so, wonderful. Here are the next steps you can take to further optimize your images:
Add Alt text to each image. The Alt text will show up if an image doesn't load properly, making it a critical point of accessibility for vision-impaired users and a great way to communicate what the image is to Google (search engines cannot "see" the image either).
Compress your photos prior to upload to ensure your site loads quickly. Double check your image sizes, too.
Give users the ability to enlarge each photograph for a better view of the product.
Mix lifestyle images in with your static product photos.
Post-Launch
6. Submit your Sitemap
Remember that Search Console account you set up? Immediately upon launching, log in and manually submit your sitemap. This helps Google crawl and index each (indexable) page on your website as soon as possible, which means they can begin weighing and ranking your content sooner. If you don't manually submit your sitemap, Google will discover and crawl your site on its own in due time, building an index as it goes. The manual submission just gives you a jump-start.
7. Write Your On-Page Content
In a perfect world, you could write and polish all of your content prior to launch. Realistically, though, on-page content is a task best broken down into doable monthly bites. Write all the content you'll need to hit MVP (Minimum Viable Product) status prior to launch, and then set a monthly goal of adding more keyword-rich content to high-priority pages as you go.
8. Keep Your Site Content Fresh
Search engines love fresh content, and it's one thing they'll often prioritize based on the assumption that new is better than old from a user experience standpoint, too. Here are some ways to keep your website content fresh:
Manage an on-site blog: A regularly-updated blog will make existing customers happy, bring in new organic traffic, and drive revenue by promoting deals or highlighting products on the website.
Add evergreen articles to your site: This will help you establish thought leadership and capture additional keyword searches from your target audience.
Add FAQs and other pages: As you learn more about how customers are using your site and what they need more of, build out pages that will address those needs..
9. Design a Relationship-Building Strategy
While on-site SEO is a critical jumping-off point, your website's ability to establish popularity and trust among the internet pantheon is defined largely by its off-site strategy. So once your on-site SEO (content, meta data, and everything you took care of on the website itself) is complete, start reaching out to high-authority sources in your industry and building connections. Consider blogs, influencers, industry resources, and media publications. Aim for quality over quantity; backlinks from spammy, low-quality websites won't help you and could very well get you penalized.
10. Monitor Your Progress
Leveraging the Google Analytics account you set up earlier, monitor your website's progress on a month-over-month, then a year-over-year basis. Explore your overall traffic, organic traffic, top landing pages, top traffic sources, top-performing products, conversion rate at an overall and per-page level, and anything else that suits your specific goals. This will help you make informed decisions about your SEO strategy moving forward, which is a critical part of any SEO strategy; not even the experts get it perfect the first time, but they're able to refine the strategy through ongoing testing.
Final Thoughts
Over time, you'll notice Google serving your site to more and more searchers who are interested in exactly what you offer. The results of that will pay off in higher revenue, more profits, and happier customers.