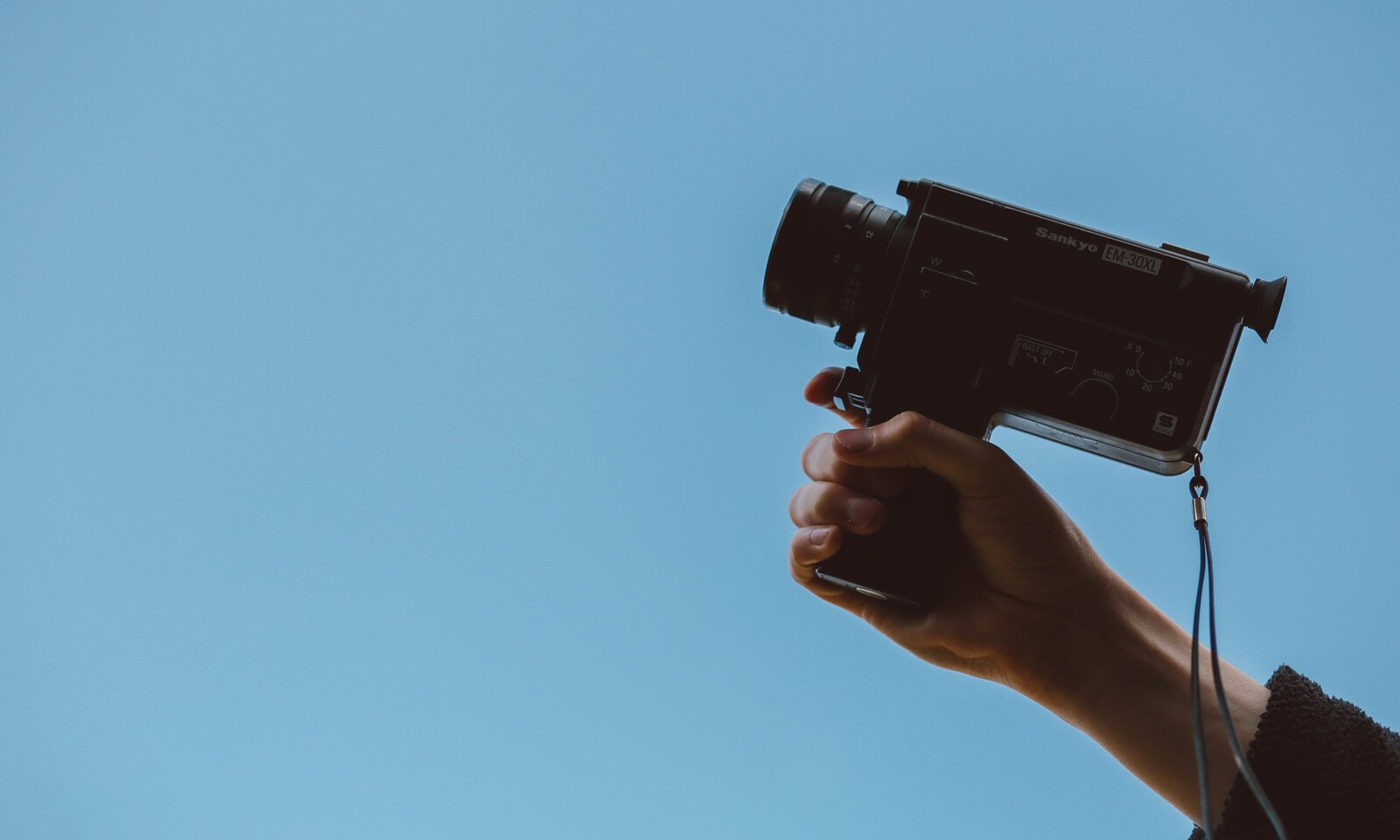 We've been hearing it for years. Marketing predictions in every corner of the internet have been dubbing video the most important emerging trend in marketing since 2012. But video marketing isn't an emerging trend anymore — it's here.
No longer is video a tactic for early adopters and crafty startups. Today, videos are a vital component of every ecommerce brand's marketing strategy. And for good reason.
Animoto found that as many as 73% of customers are more inclined to purchase a product after watching an explainer video about it. And up to 71% of consumers say video content gives them a positive impression of the brand.
If you're still hesitant to jump on the video train, you're not alone. Let's talk about why product videos are so important for ecommerce and how you can start small with video marketing today.
What can product videos do for your store?
Sometimes, trends in marketing are just that: trends. They appeal to marketers' shiny object syndrome and lack staying power — because they're more trendy than they are effective.
Product videos continue to be underutilized by ecommerce marketers.
Product videos aren't like that. We hear about them year after year because they offer serious benefits for ecommerce stores, but they continue to be underutilized by ecommerce marketers. Don't believe me? Here are just a few of the ways product videos can boost your store.
Give Customers a Better Sense of the Product
One of the number one barriers to purchasing online is that customers can't actually touch the product. Without being able to pick it up, turn it around, or try it on, there's a level of uncertainty that customers have to overcome in order to shop online. As an ecommerce seller, the more you can do to mitigate that uncertainty, the more sales you'll win.
Product videos offer a way for you to more accurately and comprehensively set customer expectations. They still can't actually touch your products, but they can watch someone else do it. They can see the product in motion, in practice, and from all different angles—giving customer a better idea of the product than still photos can.
Position Products in Your Customers' Lifestyles
Positioning your products in customers' lives is one of the most effective ways to boost sales. Video gives you the power to transform a product from just something to buy into an actual part of the customer's life.
Video gives you the power to transform a product from just something to buy into an actual part of the customer's life.
Instead of a pair of brown leather boots, customers see the shoes they'll wear apple picking with friends. Instead of a $120 price tag, they can see all the different ways they'll wear those boots — all the outfits they can make and all the things they can do in them.
Build Trust in Your Brand
On top of helping customers get to know the individual product better, product videos can help to build trust in your brand as a whole, too. For one, high-quality, professional videos tell customers that your brand is legitimate and well-established.
Product videos also tell customers that your business is invested in providing top notch customer experiences. You've taken steps to help them see and understand what they're buying upfront. Explainer videos say you want to ensure customers get the most out of your products. User generated video content shows that you listen to, value, and act upon customer feedback.
Hold Customer Attention on Social Media
Videos (and product videos, in particular) have become a lot more common on social media in the last few years. From Tasty recipe videos to Instagram story ads, video has opened the floodgates and expanded what social media advertising means for ecommerce brands.
With traditional text and photo-centric social media posts, you're limited in how long you can hold consumer attention.
With traditional text and photo-centric social media posts, you're limited in how long you can hold consumer attention. Video changes that, enabling you to draw customers in and own a larger piece of their time and attention—something that's become increasingly difficult as social media platforms refocus on content from friends and family over brands.
Types of Product Videos That Work Well for Ecommerce
Like most marketing tools, video can serve almost any purpose you need it to — that's why you'll see all kinds of videos used for marketing. But there are a few types of product videos that lend themselves to ecommerce selling more than others, including explainer videos, direct response, and user generated videos. Let's talk about each and the best ways to use them.
Product Explainer Videos
Product explainer videos are just what they sound like: videos that explain a product's features or how to use it. How-to's and tutorials are two popular types of explainer videos you'll find online. Explainer videos make it easier for customers to understand how to use your product—both conceptually (when they're considering buying) and in practice once they do. That means product explainer videos serve the dual purpose of boosting conversions and supporting customers post-sale.
Direct Response Videos
Direct response videos have been a tool of the marketing trade for a long time now. The best example of this type of video is an infomercial. While the word "infomercial" probably conjures up a lot of cheese, we still see them for a reason — they work.
Direct response videos are designed to spur a response.
Direct response videos are designed to spur a response, like taking steps to learn more about a product or converting, and they're really effective at doing just that. By following a well-established storytelling formula, direct response videos use a proven formula to demonstrate product benefits and convince consumers to take the next step in your sales funnel, whatever that may be.
User Generated Videos
User generated videos are a little different from the other main types of product video because they aren't created by you. The most popular user generated videos you've likely seen across social media include customer testimonials, tutorials and "unboxing" videos.
This type of video may give you less control over your product messaging, but its ability to lend credibility, trust, and social proof more than makes up for it. We know customers are much more likely to trust reviews and testimonials than anything your brand has to say. User generated videos allow you to capitalize on that.
3 Steps to Get Started With Product Videos Today
As you can see, there's a reason product video marketing isn't going away—and it's high time you take advantage of all that product videos can do for your ecommerce store. You don't have to go all-in and create hundreds of videos to get started. Just choose one type of video to test and see how it performs. Then you can grow your video marketing strategy from there.
You can get started with video today with just 3 simple steps. They might be easier than you think.
Choose 1 type of video to test.
Select the products you'll use for the test.
Decide whether you'll create the videos yourself or outsource.
Do you have any tips for creating product videos? Share them in the comments!