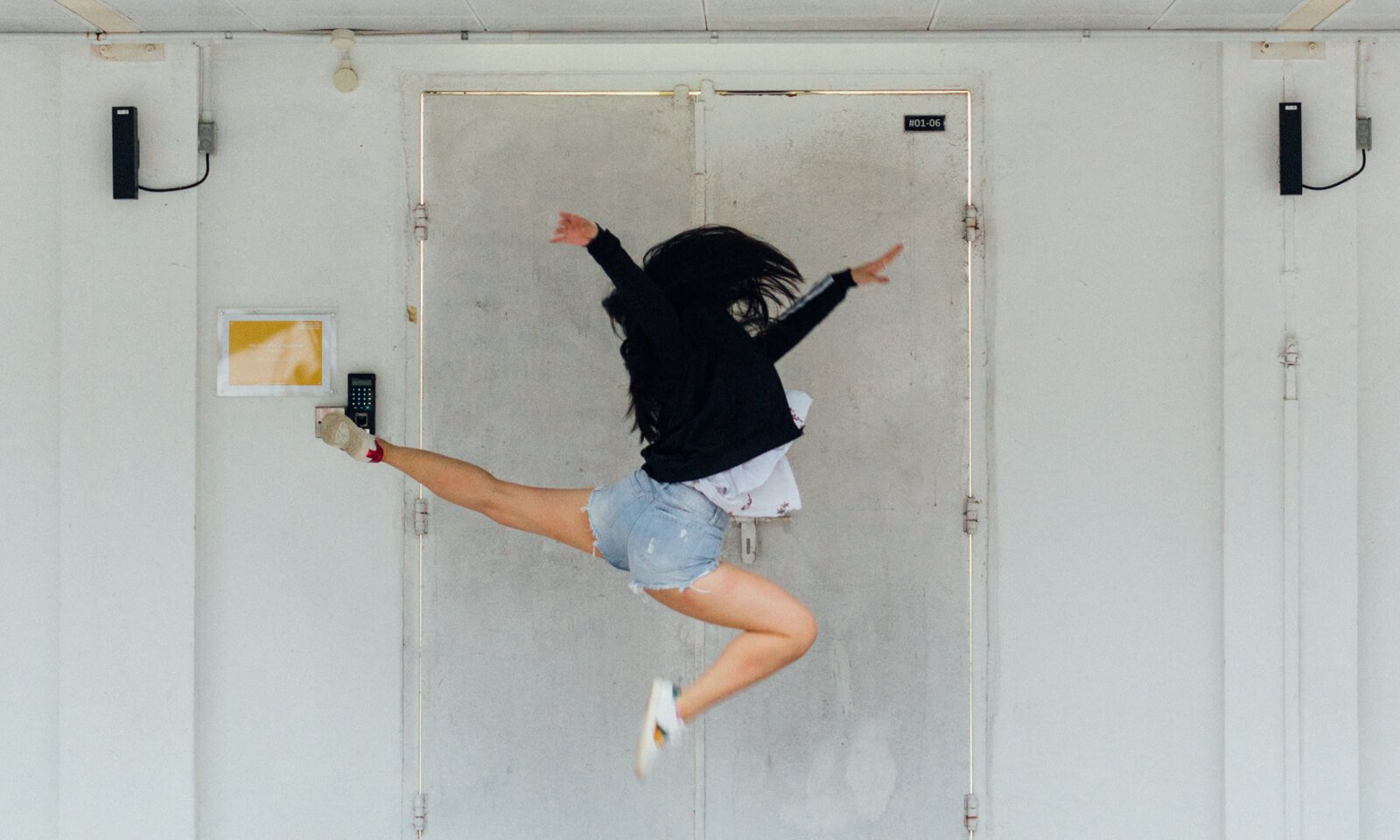 As a small business owner, you know that it is an exciting, fast-paced journey, and that keeping ahead of the competition is the key to success. One of the best ways to make sure you're always a step ahead is to identify trending products and markets before they're flooded with competitors.
Today, we'll be discussing how to use one of the most powerful (and least well-known) tools for trending market research - the Amazon Movers and Shakers list. This list keeps track of trending Amazon products and is updated every hour, making it an invaluable way to find trending products for your ecommerce store or Amazon sales account.
Amazon is the most popular online retailer in the United States. Beating out eBay, Walmart and Target, Amazon achieves approximately 200 million visitors per month. The sales potential is huge, but the competition is also fierce. The Movers and Shakers list can give you the insight you need to stay one step ahead of the pack.
Let's dive right in to the Movers and Shakers list and see how it can help you find what products are trending on Amazon - and how to translate this knowledge into more sales.
What Is Amazon's Movers and Shakers List?
It's clear that Amazon drives the majority of digital retail sales, but that doesn't mean you can't get in on the action. If you are already exploring your options in regards to Amazon's marketplace, then you may have already heard about all the "Movers and Shakers" buzz. If this is your first time hearing about it, don't be surprised - it's one of the least well-known secrets in product research, so learning how to use it to your advantage will give you a big head start on the competition.
Put simply, this list highlights Amazon-featured products that are rising in popularity rankings. Basically, when an Amazon product is trending, it is added to the list. Updated hourly, the list refers to the biggest gainers in sales rank over the past 24 hours. This makes it one of the most valuable sources of information when researching what to sell on Amazon - if you can move quickly enough, you can capitalize on developing trends before the market is crowded with competitors.
The Amazon Movers and Shakers list ranks items by popularity and is updated every hour.
By the way, have we mentioned that Volusion's easy store setup and built-in Amazon and Dropshipping integrations? They let you set up a great-looking, fully functional ecommerce store much more quickly competitors' platforms, giving you a critical head start when chasing that next hot trend.
From pet supplies to beauty and personal care, luggage to watches, all departments are eligible to be featured. Shoppers can then narrow down their search options based on key categories. For example, the current "Movers & Shakers in Books" or the top "Movers and Shakers in Clothing and Accessories."
The Movers and Shakers list is the easiest way to identify trending Amazon products before the competition does.
Even if you have not yet listed your products on Amazon, this list provides an inside look at what's currently popular, which gives you real-time, firsthand insight into market trends. This list is a great way to strengthen and support your product research. Using it to figure out what sorts of products people are buying within your niche lets you keep your store on the forefront of what's fashionable.
Additionally, the Movers and Shakers list can provide a surprising amount of insight into your potential target customers. If you offer products within the "home decor" space, for instance, take a look at what sorts of products are selling, and use this information to tailor your products to your audience. Are bold, solid colors back in fashion? Are people tired of geometric prints? Less shabby, more chic? The best way to learn about your audience is to watch their buying behaviors!
To really take your product research to the next level, focus your attention on what people are saying about these "hot" products. What are the pros and cons? Are there any issues with the most popular products that you could fix? In ecommerce, problems with competitors' products equals big opportunity! Knowing your competitors' strengths and weaknesses will help you position yourself much more strategically within the market, and steal sales right out from under your rivals.
While scanning these products, be sure to pay extra attention to each product in regards to its:
Description
Pricepoint
Overall ranking
Customer reviews
All of these details provide valuable information that you can use to adjust your offerings. Make sure to read both positive and negative Amazon reviews to get the full picture!
How to Make Amazon Work for You
As an ecommerce seller, there are a number of reasons why you'd be interested in Amazon's Movers and Shakers list. As mentioned above, it's a great resource when aiming to find the latest, trending products in relation to your target market.
What's selling, and more importantly, why is it selling?
If you can't beat them, enter into an affiliate agreement with them.
Even if you're already established within your niche, you're not limited to using the Amazon Movers and Shakers list to drive additional revenue. You aren't just limited to your own products in terms of a profitable online channel.
Although understanding your competitors in relation to your own brand is certainly a key area of interest, there is another core opportunity associated with the Movers and Shakers list — affiliate marketing.
In order to have a successful online store, you need to offer products that people actually want to purchase. More often than not, this means that you'll need to offer a combination of timeless products that people love, as well as "trendy" products that pique general interest.
By joining existing marketplaces, such as Amazon, the heavy lifting is done for you. As you skim through the top-selling, trending products from the Movers and Shakers list, you can identify products that are in-line with your brand's vision and objectives.
You can then either work directly with that business in terms of brand development strategies, or you can join Amazon's affiliate marketing program. By advertising products hand-picked by you, you can then earn up to an additional 10 percent in advertising fees.
Amazon provides the marketplace - you provide the strategy.
Don't Be Afraid of Affiliate Marketing
There are two avenues you could take in regards to the affiliate marketing program on Amazon, guided by the Movers and Shakers list. First, you could select trending products to feature on your site or blog, earning x-amount per product sold.
Your second option is to list your product(s) on Amazon, with the intent to make the Movers and Shakers list. Then, other networks and sites may reach out to you in order to advertise your products. Since that advertiser will make a percentage, they're motivated to push sales for you.
Let's explore both options.
Option #1: Feature products from the Movers and Shakers list on your site
Once a product makes the cut, being featured on the Movers and Shakers list, that item has already proved to be popular. Whether the seller will be able to sustain that popularity will depend on a number of variables.
However, in black and white terms: items on this list have been trending for a certain reason. The Movers and Shakers list is already a fairly clear proof of concept. People are purchasing these items, providing opportunities for increased revenue.
In this case, one of the best approaches would be to feature and essentially "sell" products on your blog. If you have an ecommerce store, you're likely already marketing your own products. However, you can take this one step further.
For example, say you sell personal care products that are inspired by the natural world. You may blog about "adventure ideas" that allows you to connect with nature. In doing so, you will create opportunities to feature some of your favorite camping and/or hiking-related lifestyle products, as well as other key innovative products that your audience would gravitate towards.
While you strengthen your brand, you will support other brands (which can lead to networking opportunities). Plus, you'll be able to make additional revenue. Of course, Amazon Associates is perfect for this option, as they offer such a vast catalog of trending items.
Option #2: Leverage Amazon to Boost Your Affiliate Partnerships
As an online retailer, developing your own affiliate marketing sales channel can be highly lucrative. Since Amazon gains so much daily traffic, this platform provides you with an opportunity to be seen.
Let Amazon do your marketing for you.
While you work on your own marketing strategy, Amazon will technically be marketing your products for you. Yes, you'll need to pay them a percentage, but 80 percent of $1000 is better than 100 percent of $30, right? The actual fees taken by Amazon vary by category as well as your seller membership.
Based on the products you offer, you may then generate leads from other companies and bloggers, adding another potential revenue stream. If these organizations and bloggers decide to join Amazon's affiliate marketing program, they'll help push sales, so it's a win-win either way.
As more and more Amazon visitors come into contact with your brand, you may gain social media followers, increase traffic to your site and boost sales: the list goes on. This means that even if you do not wish to take part in affiliate marketing, Amazon can be used as part of your core marketing strategy.
What's Next?
When it all boils down, selling successfully on Amazon isn't about luck; it's a science. The Movers and Shakers list will take a lot of the guesswork out for you, providing you with informative data that helps you better predict the potential profitability of an item or category.
It's best to have a target price of between $10 and $50 to remain competitive on the platform.
If you do plan to post your products on Amazon, you'll need to be mindful of a few key factors. Other than creating quality products which provide opportunities for growth, be sure to consider the following:
First, it's best to have a target price of between $10 and $50 to remain competitive on the platform - more expensive than that, and the volume of sales starts to decline sharply. When pricing your products, your overall cost should be between 20% and 35% of your projected sale price. Be wary of severely underpricing your products with the goal of "gaining a market presence" and planning to raise them later - a more established competitor may decide to match your price, and they can probably afford to wait you out.
Shipping is another area that you'll need to consider, regardless of whether you're on Amazon or not. As an ecommerce seller in general, lightweight, easy-to-ship items will allow you to scale much more easily. This guide on how to keep shipping costs down (in order to keep your customer happy) is a great resource.
Decide whether you want to offer products year-round, or seasonal products like Halloween costumes. If you choose a product that's not affected by seasonality, you can expect steadier sales throughout the year. If you go for something more seasonal, you may only have a month of sales each year, but it could be a very busy month. Your ecommerce store may want to take a mixed approach - release "seasonal" products when demand is high, but ensure that your flagship items appeal to buyers year-round.
The Link Between Amazon Retailing and Business Growth
Now that we've taken a look at the importance of the Amazon Movers and Shakers list, let's discuss the importance of marketing your product across multiple channels (like your own ecommerce store and Amazon). Although it is imperative that you develop your own website in regards to overall control and brand development, you do not need to limit selling opportunities.
There is no denying that online retail is thriving at a significant pace. In 2015, retail sales through various digital channels increased by 23 percent. As discussed above, Amazon continues to be the largest digital marketplace, accounting for 50 percent of all digital retail sales.
Amazon drove approximately 50 percent of digital sales in 2018.
In fact, Amazon generated around 60 percent of the total U.S. digital sales growth in 2015. Within that year, this retail giant brought in $23 billion more in U.S. ecommerce sales in comparison to the year prior.
By featuring key products across a number of sites and utilizing Amazon's massive market presence for your own benefit, you can maximize the overall exposure, growth and success of your business. If Amazon rankings are eating up all of your organic potential, your only option may be to join them.
The bottom line: Once you develop your website, allowing outside traffic to find and better connect with your brand, you should explore your ecommerce channel options. As you develop trust on Amazon, customers will then likely turn to Google to find out more about what it is you offer. This will not only likely lead to a spike in sales, but will also improve overall brand recognition and loyalty.
Amazon can help you get a foothold within your niche.
At the end of the day, even if you are not making a large number of sales on Amazon, you are providing your customers with a new potential avenue to discover what it is you offer. Some ecommerce businesses will use their profits from Amazon to drive their marketing budget, driving traffic to their own website and cutting Amazon out of the picture.
Have any questions about the Movers and Shakers list? Ask them in the comments!