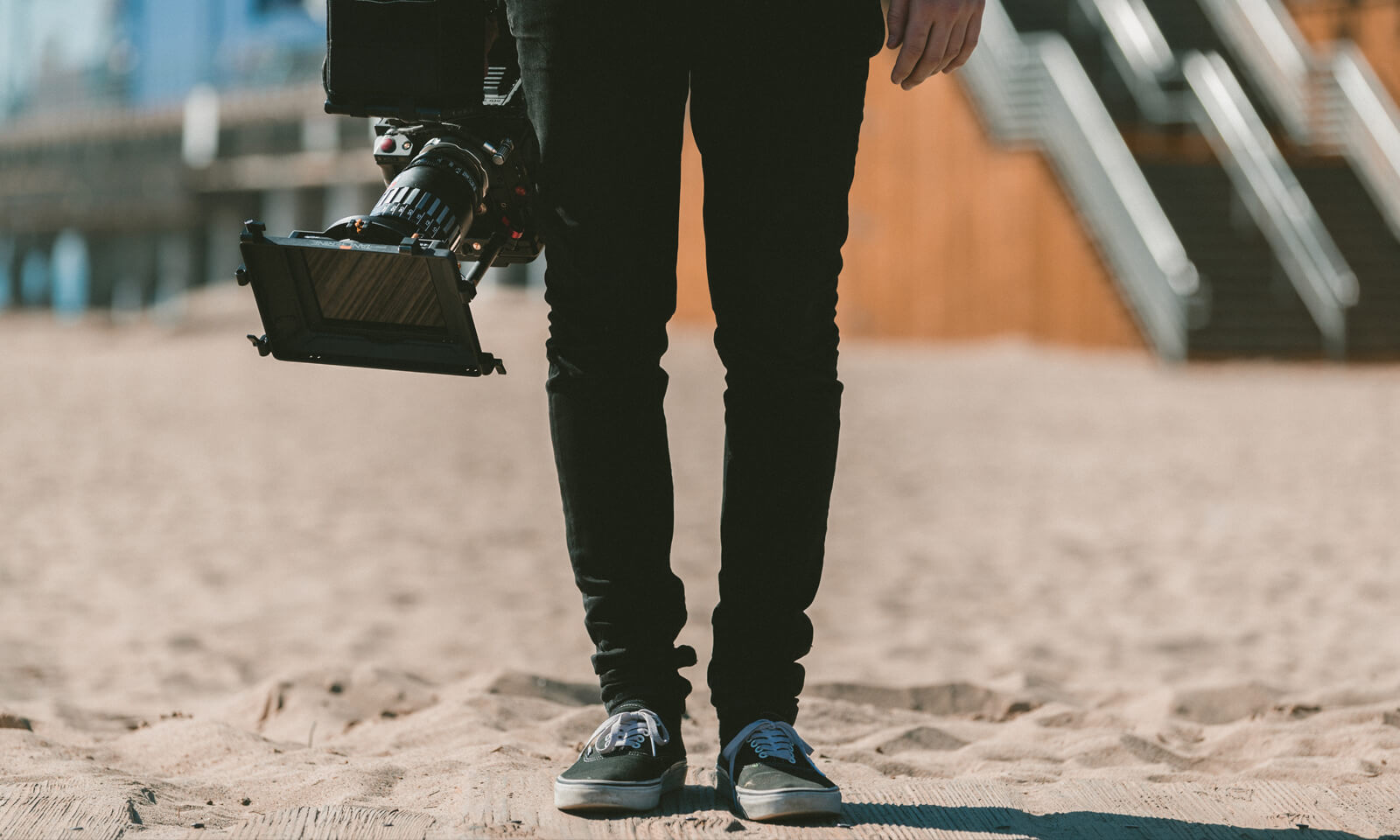 "Build a brand. Build a brand. Build a brand." If this is the mantra you find yourself repeating over and over as you lay awake at night, racking your brain for creative ways to set yourself apart from the rest of the competition, take a breath and relax, if just for a moment. Because we get it. Branding your business is both the simplest and hardest thing you have to do. Simple because, hey, just be yourself, right? Yet tough because how the heck do you communicate this?
There is a way, and the way is video marketing. According to a survey performed by Animoto, "73% of consumers are more likely to purchase after watching videos explaining a product or service," and "71% of consumers say watching video content produced by businesses leaves them with a positive impression of the brand, service or company." In short, it's currently the one of most effective forms of content out there, and with mobile marketing continually on the rise, fast and on-the-go video ads will be crucial to your campaign.
What's the Big Whoop?
You already have a killer website design. You have tons of helpful content and resources for customers on your site. You even update your blog and post on your social media channels regularly. If this sounds like you, this is already a feat in itself and you're basically awesome. So maybe you feel like your audience has a pretty good grasp on who you are as a brand. Maybe not.
The big whoop about video marketing is that it can help you minimize that "maybe".
Shoppers are increasingly becoming more visual buyers, and with combinations of words, music and images, videos have the power to adequately tell a story and personify your business through a single medium. These visual packages are more than just a piece of easily digestible content. They strengthen trust in your company and evoke human, intangible emotions while delivering your message or purpose.
Video Length
The average human attention span is a whopping 8 seconds – is anyone still reading this? – so the shorter your video and the faster you can convey your overall point, the better. Try to capture your audience's attention within the first 10 seconds of your video with arresting images or an enticing message. Let's call these first 10 seconds your call to pay attention (the precursor to your call to action).
The average human attention span is a whopping 8 seconds.
After this, you have about 2 minutes before most viewers click away, so your video should ideally last around 3 minutes or less. It goes without saying that every business is different, so this general rule of thumb may not apply to every situation. As with any marketing material you generate, it'll take some testing and analyzing results to find what works best for you. Many video outlets now come with built-in analytics to measure your video's performance.
Types of Content
User Generated Content: The biggest opposition to starting a video marketing campaign is usually cost. But big-budget, professionally made videos do not always equal quality in content. Remember that one of the main aspects of brand awareness is how you engage your audience.
One of the best things you can do as a brand is to acknowledge the thought and creativity that goes into the content that your customers produce on their own. They're the ones actually testing your products to the limits and relaying valuable, first-hand experiences to you (and their own audience). Turn this into a chance to humanize your brand and seek permission to feature some of your most popular user generated content in your videos.

For example: GoPro did an excellent job at using raw, authentic footage, taken with a GoPro camera, from one of their customers to produce a heartfelt video.

It shows a deeper and more relatable side to the company, beyond its well-manicured image in the extreme sports industry.
* **Behind the Scenes:** Let customers get to know the inner facets of your company, the dedicated employees who keep the wheels turning and the work that goes into providing your products. Consumers like to know they're purchasing from real people behind the business, and it'll garner a bigger appreciation for your merchandise.
Sneak Peeks: Give your visitors something to look forward to by releasing quick promotional videos of new products. Perhaps you record a preview of the packaging or a short glimpse of a single key feature. Little teasers like this have the benefit of making your customers feel special and having them revisit your page for more updates.
Demonstrative videos may be just the thing to kick off your video marketing campaign.
Tutorials/How-tos: For products that take a while to get to know, demonstrative videos may be just the thing to kick off your video marketing campaign. Showcasing your products in action indicates not only the value you find in your own offerings, but also how much you care that your customer receives the best experience possible.

FAQs: On a similar note, another method is to take your frequently asked questions and run with it! Answering FAQs from your customers already guarantees a genuine interest in your video content, and they'll welcome your answers in this form, especially if the visual experience increases clarity.

Live Streaming: Live streaming through channels like Facebook and Periscope is a species of its own and offers more leniency in both planning and production. With live streaming, everything is done in real-time. Viewers can actively respond to your video as it's happening, and you can engage right back. Knowing this, general time limits don't really apply.
Take Birchbox as an example. Birchbox was one of the first big brands to truly embrace Facebook Live when it first became available, and they continue to find fun and engaging ways to reach out to their audience using it. The video below is from Customer Appreciation Day this September, where the Birchbox team held an on-the-spot trivia for gifts.
Location, Location, Location!
Finally, where you decide to post is key. A survey done by Firebrand Group reports that Facebook is the major channel for video marketers. About 80% of participants saw the highest ROI through the Facebook platform.
About 80% of participants saw the highest ROI through the Facebook platform.
On the other hand, YouTube is not to be ignored. It's essentially a video sharing site, but it's also the largest search engine after Google. With YouTube, you can optimize your videos' titles and descriptions with SEO-friendly keywords to reach a larger audience. It also makes embedding videos into your company website, social networks and email campaigns a breeze.
While we're not saying that creating engaging, brand-relevant videos will be easy, we're 100% saying it's worth it. Have you already dipped your toes in a video marketing strategy? Share your experience with us in the comments below!