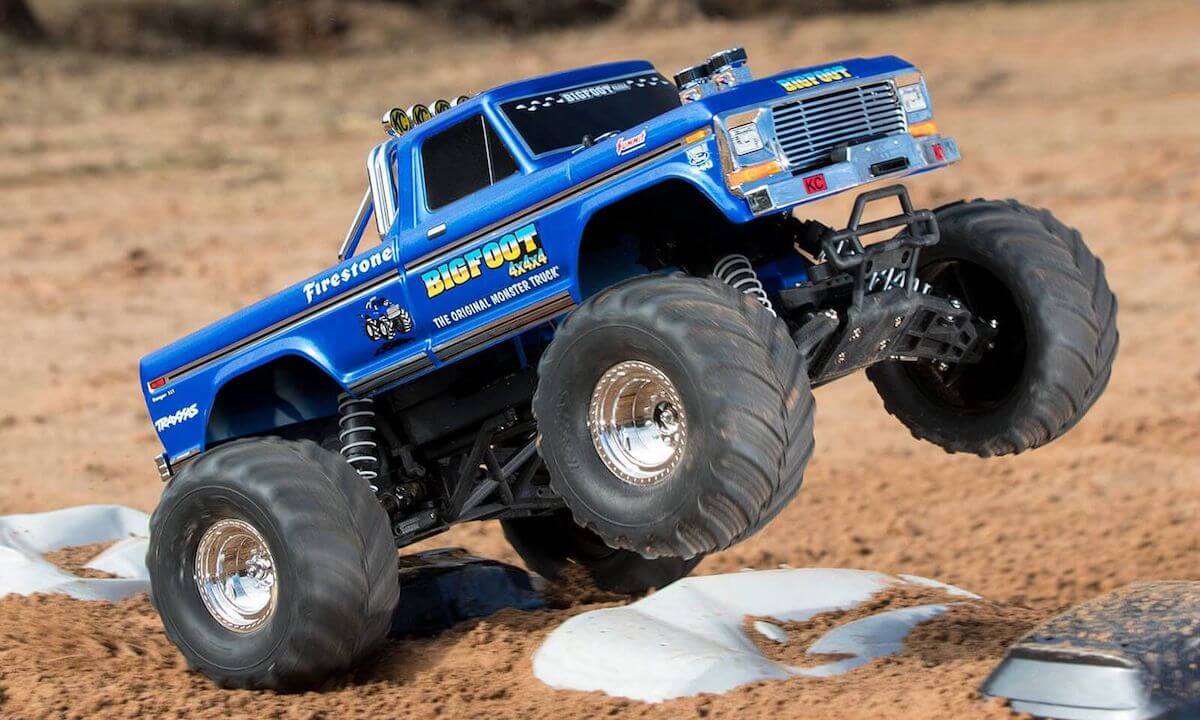 Remember those days as a kid when you would play with your remote control race car? It would whiz all over the place, whether down the hall of your home or down the street at full speed, fully controlled by the small remote you held in your hands. Or perhaps you're still living those days. Either way, the quality and capabilities of remote control toys has grown tremendously in the last several decades, and RC Superstore has become a key player in the industry.
What started as a childhood hobby for Caleb DeVries has turned into a way of life; DeVries launched his family-owned business in 2002, and has been running it ever since. With all the RC toys you could ever imagine, the store's selection is diverse, and the quality is high. The prices are competitive as well, offering something for everyone. The holidays are right around the corner, and these drones, airplanes, boats, and trucks are true crowd pleasers that the whole family can enjoy.
We recently had a chance to hear from DeVries about what it's like to run RC Superstore, and why he's chosen to work with Volusion to do it. Read on to hear about his holiday strategy and what he recommends for anyone out there looking to start their own ecommerce store.
Q: How did you get into running your own online hobby store?
A: Originally, my dad and I were into building and flying model airplanes. The online business started as a result of that. I was 13 at the time, and was looking for a way to start earning money. I started building a website around the hobby we were already in.
Q: How did you decide the Volusion platform was right for your business?
A: The first few designs of the website were all built manually using various desktop web development programs. Each item had to have its own page built individually. It was very time-consuming, and the shopping cart component was not always nicely integrated. Once we found Volusion, it was much easier to add lots of products, as the product pages were much easier to generate and the shopping cart was all integrated. It was also a much more affordable package than many other website solutions.
Q: What sets RC Superstore apart from its competitors?
A: A lot of our competitors are large companies, so we don't always have all the resources to compete at the same scale. Having a good website is essential, but we don't have a team of people managing every aspect of it. Volusion has allowed us to have a nice website without the need for a dedicated web team within our company.
Q: What is the most challenging aspect of running your own business?
A: Time. The volume of tasks required to keep an online presence running smoothly has continued to grow. Part of it is due to growth in the business, and part of it is the change in online selling over the years. Knowing when to, and being able to hand something off to another person or an outside company is critical.
Q: Black Friday and Cyber are right around the corner—what are you doing this year to prepare for them?
A: We stocked up on inventory a little earlier this year. For the most part, we have all of our promotions planned through December as well, and are trying to have all the items, images, banners, etc. prepped ahead of time. We've also hired additional help a little earlier this year so that we are more prepared when the rush hits.
Q: Does your business experience any seasonality fluctuations? If so, how do you handle them?
A: The holidays and winter overall is our busiest time. With the amount of business that gets crammed in from Black Friday to Christmas, we have to gear up a lot more. If we don't have enough of a certain item or supplies to process the order (boxes, tape, etc), it can put us in a bind. It's hard to predict which specific items will be the hot ones each year, so we try to have a decent variety without over-extending ourselves on something too unique.
Q: What tips do you have for someone wanting to start their own ecommerce business?
A: Start small. It's less expensive than it ever has been to get started. Start with something you're interested in. It will be hard to stay motivated if you don't have any interest in what you are selling.