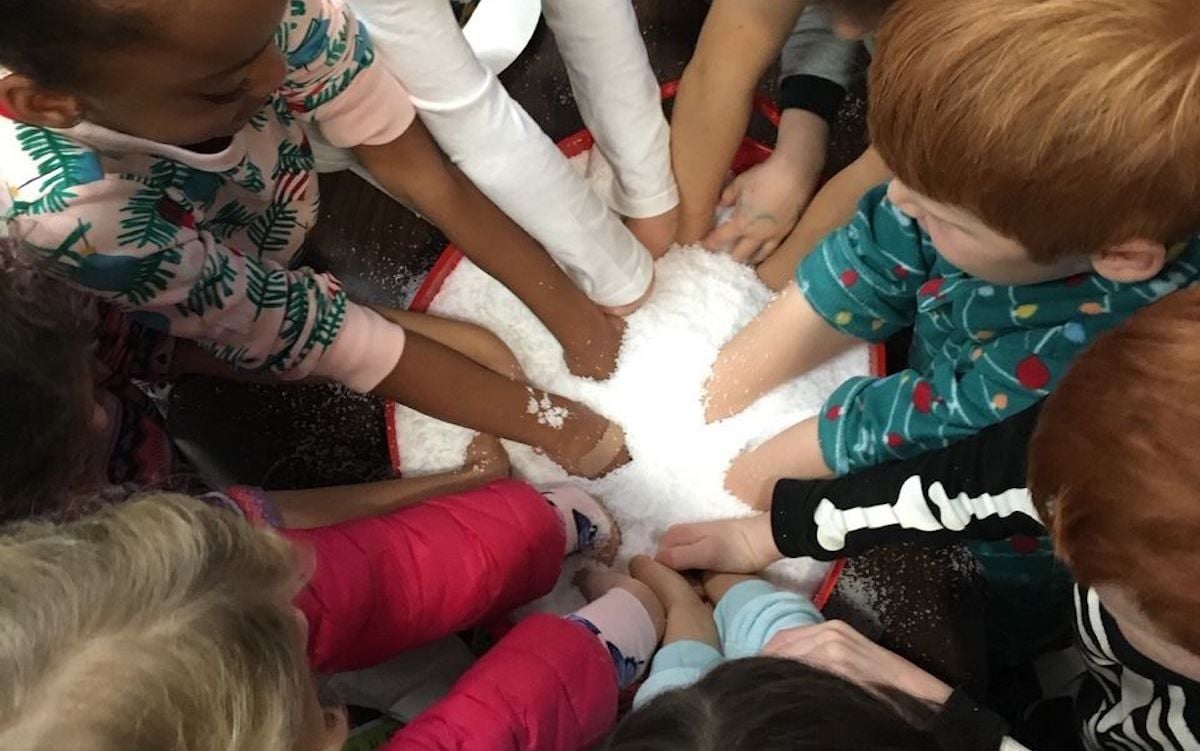 We love to hear stories about our merchants' ecommerce journeys, so we're sharing them for you to enjoy as well. Read on to learn about how SnoWonder has found success with their online store (via Richard Bayer, Owner).
What inspired you to start your online store?
After test-marketing Instant Snow in our retail store 22 years ago, we realized that selling it online was important even though online selling was in its infancy. We updated our online store as customers became comfortable with ecommerce, and again when we had large bursts doubling our sales when the FROZEN movie came out in 2013, and when using instant snow for making slime became huge in 2018.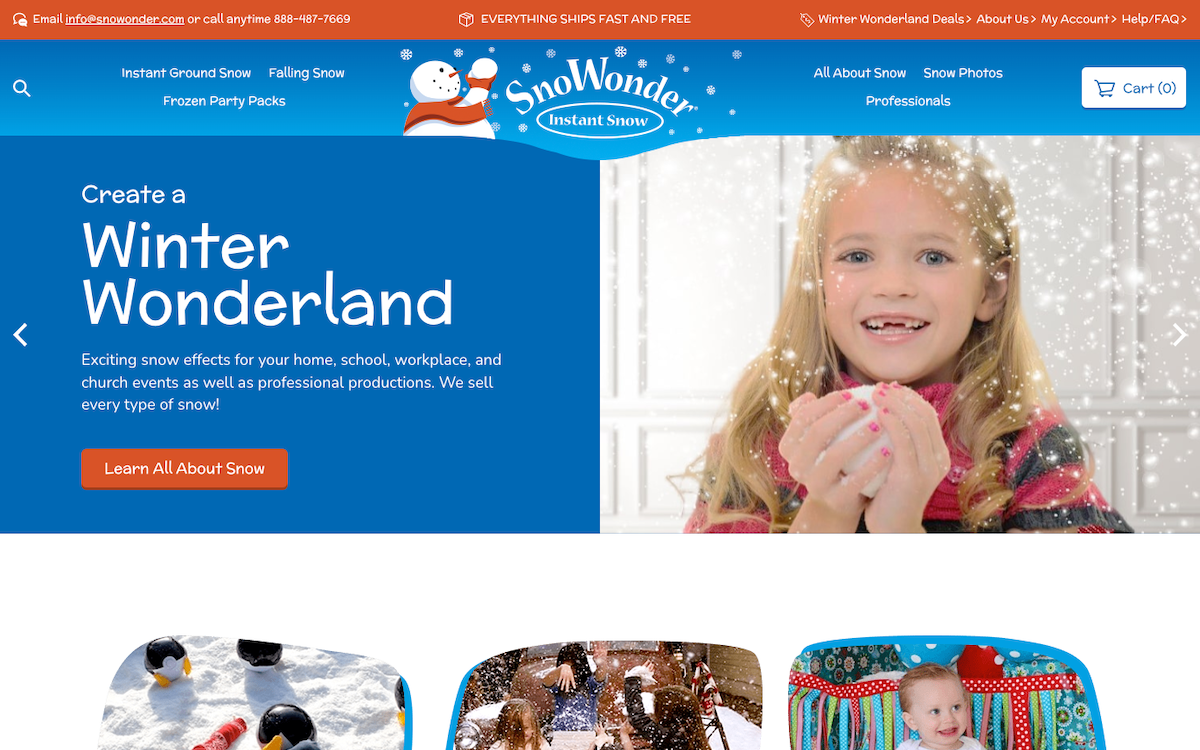 What is your favorite part of running an ecommerce business?
From a management perspective, the efficiency and speed of online selling is a great advantage. Plus, we no longer have to travel to trade shows. Lastly, the range of direct customers we met, countrywide and worldwide, makes our business much more exciting and interesting.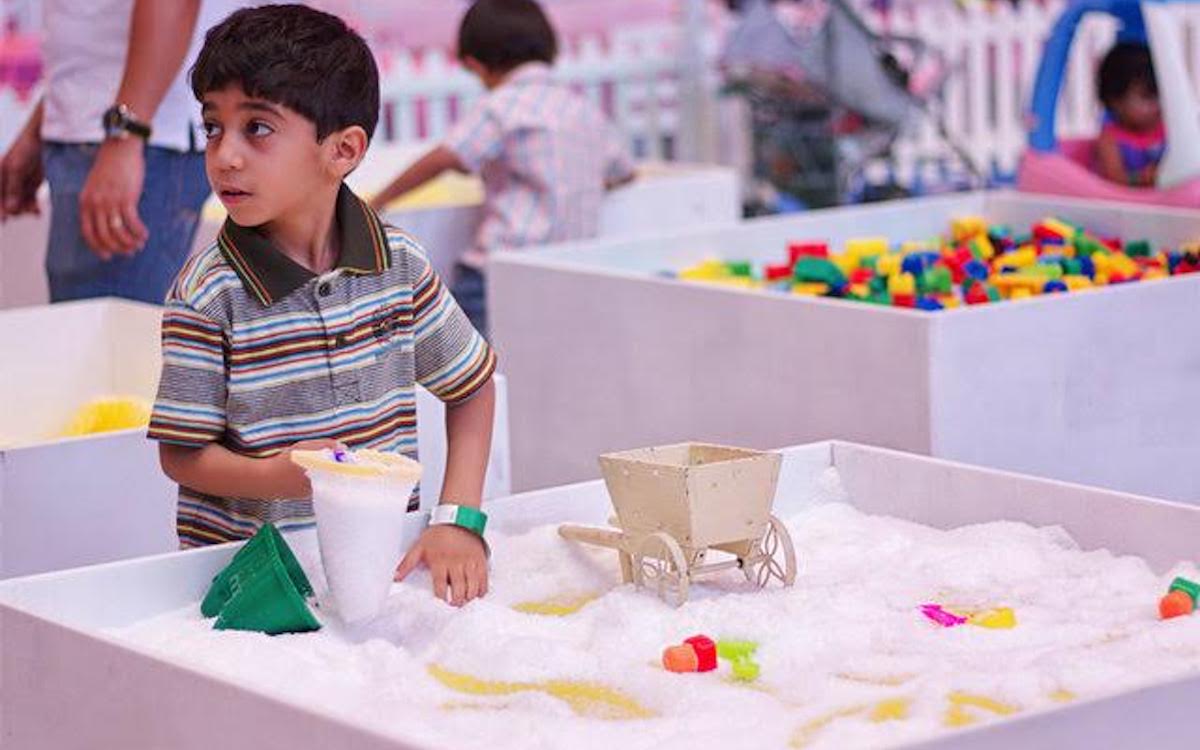 What do you like most about Volusion's ecommerce solution?
With a few exceptions, Volusion had smart and easy-to-use systems that we could tap into very quickly as we built our online store. Also, we can make changes instantly without an in-house IT manager.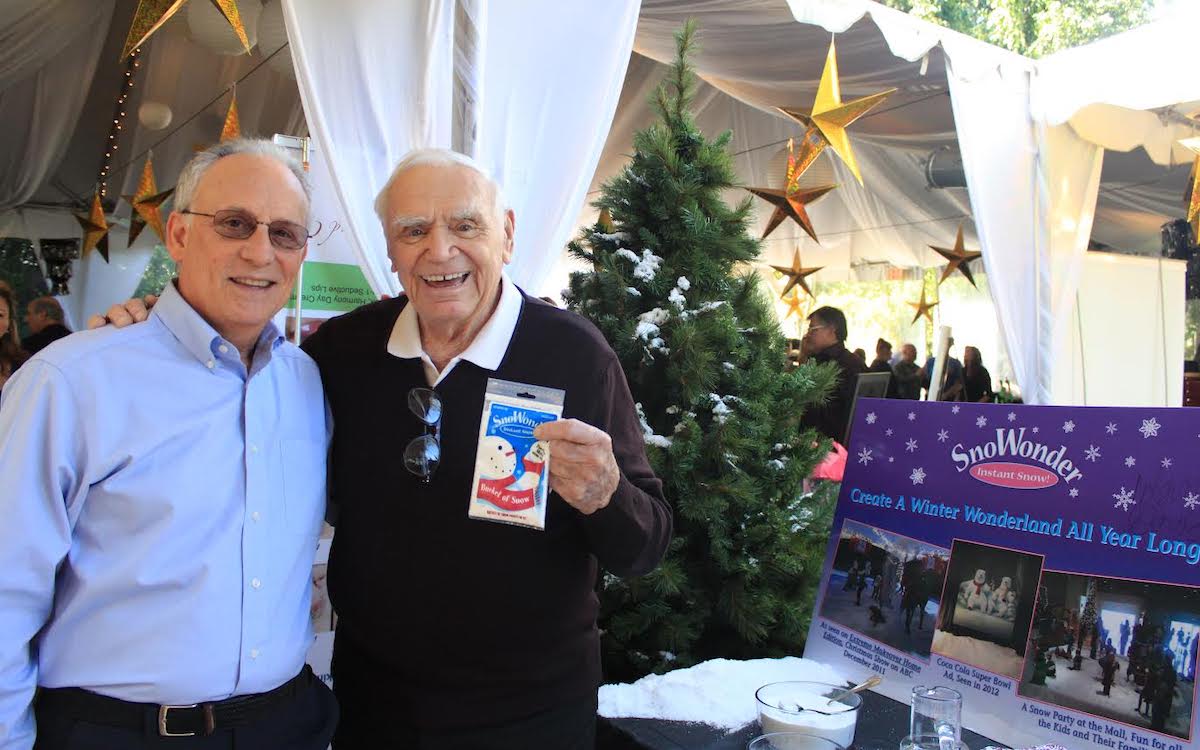 What is the best piece of advice you've received about running your business?
The best piece of advice we've received is to not waste time and money trying to dominate the market or "beat" your competitors. Spend it on your own excellence and customer service, and the rest will follow.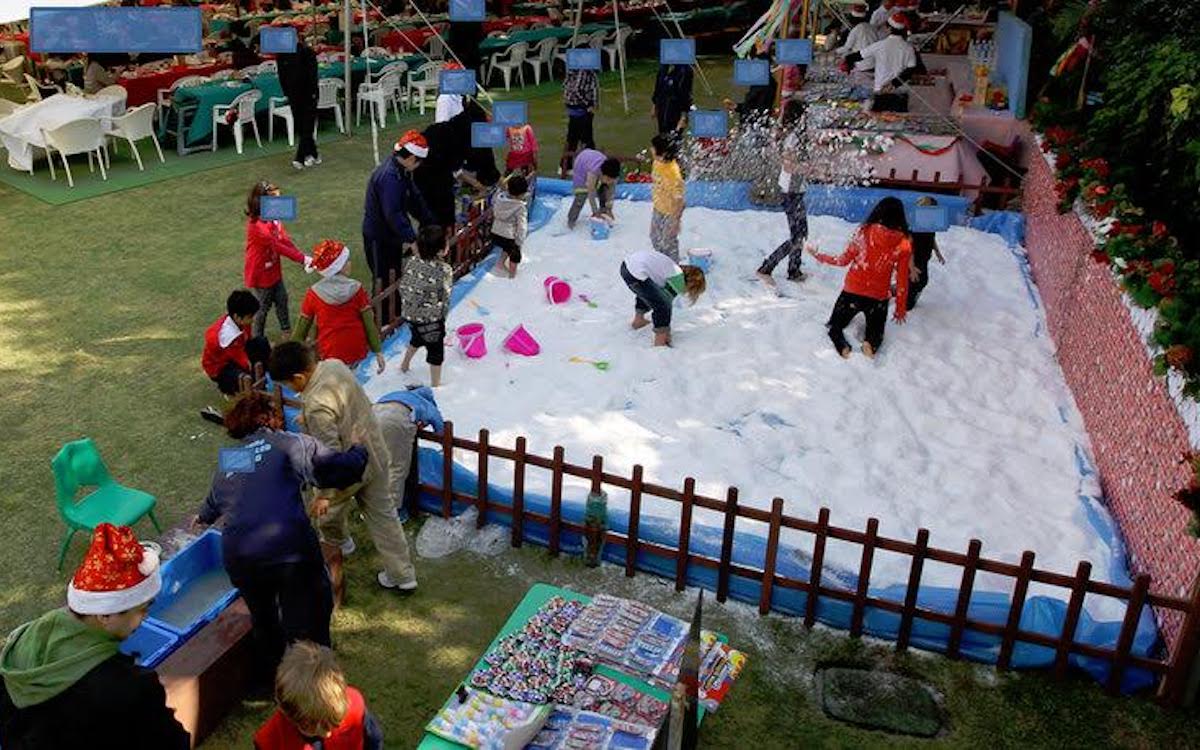 What does the future hold for your business?
Snow continues to surprise us as new uses and snow products appear. Our customers often guide us to what they are looking for. So we can seamlessly serve individual customers, retail stores, and snow-themed events of every kind, from a small backyard or office snow party to large-scale church, school, city and commercial events.