Family ties and cow hides are this business' bread and butter. After being raised by families with deep farming roots and having experience starting their own businesses in the past, Brian and Mary Heffernan created Five Marys Farms to bring high quality meat from farm to table.
"We believe in doing things the old fashioned way and working hard together as a family to produce a premium product or service every time," their website humbly proclaims.
Named for the five girls in their family (all named Mary), Five Marys Farms believes in ethically farming and providing their animals with the utmost care. From all of your favorite cuts of beef to pork and lamb, Five Marys uses a 28-day dry hang to ensure the best flavor and tenderness for each piece of meat.
We had a chance to chat with Mary about her family's unique business and what challenges they overcame to drive success. Check out some of her advice to small business owners below and see how Volusion has helped them grow.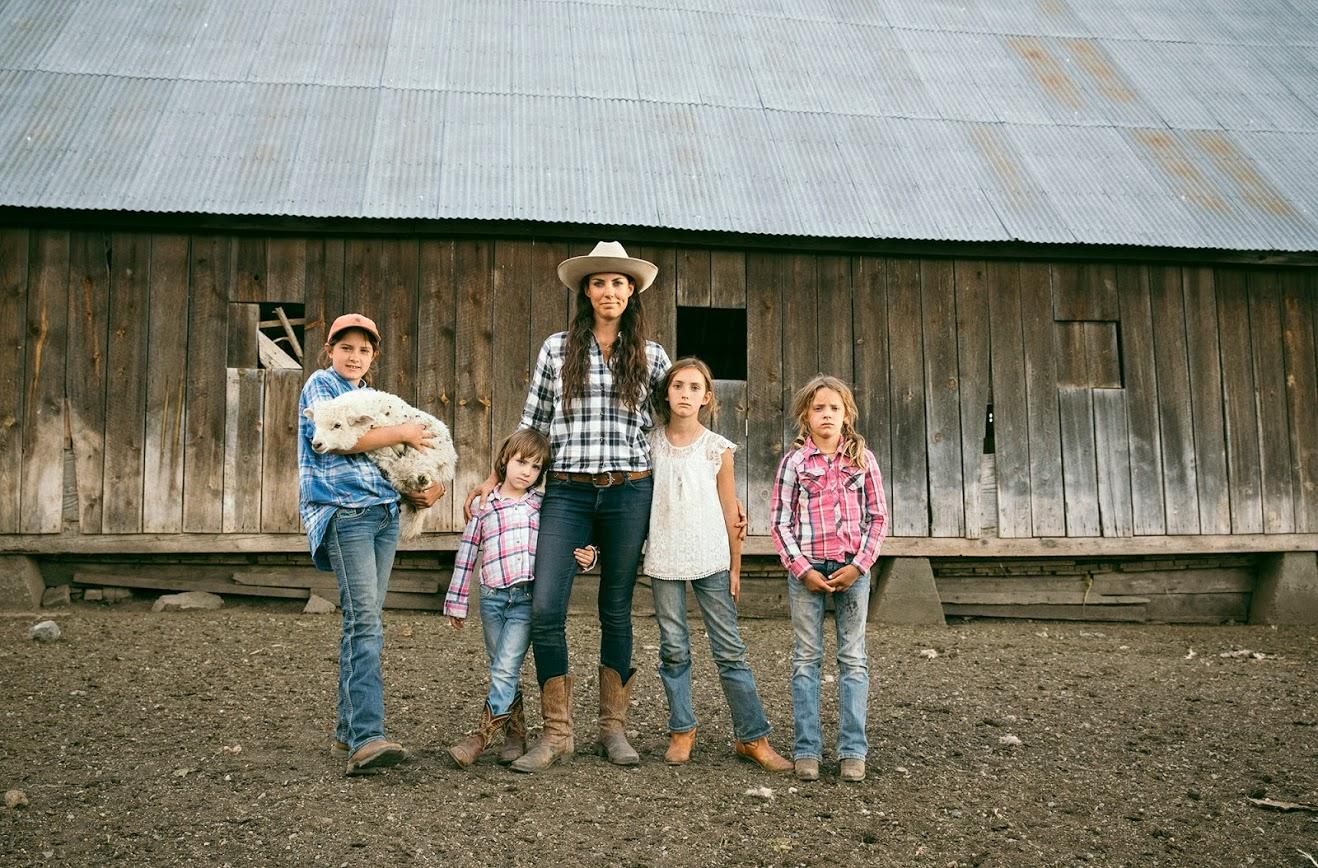 What inspired you to start your store?
We moved to a ranch full time five years ago after running successful small businesses in Silicon Valley. We knew we wanted a solid business model we could grow from a rural area and an online store gave us that tool.
Who has been your greatest source of inspiration and encouragement?
My husband and I work side by side all day, either fixing fences, wrangling cattle and kids or growing our business. We inspire and encourage each other everyday to keep pushing our business forward!
What was the biggest thing that surprised you about starting your own business?
I've been starting businesses since I was 12-years-old. I love small business and am always up for the new challenges a new business presents.
What has been the most challenging part of your business?
To keep pushing forward even when new challenges present themselves. We grew this business from scratch and there are always going to be hard days and unexpected obstacles, but we do our best to work through them and keep moving forward with a can-do attitude.
What advice do you have for other people trying to build their store from scratch?
Start small and keep pushing. Every new customer is a step in the right direction. Don't expect overnight growth. It takes time and commitment to grow your business and increase your sales, but you can do it!
What do you like about Volusion?
I love the professional look and feel of Volusion. It has allowed us to build a first class website that customers compliment us on everyday. It's mobile-friendly for users ordering form their phones and it easily allows us to update photos and add links. The backend gives us great control over our inventory and sales data, and their customer service is top-notch! I love the chat feature to get my questions answered quickly, and always with a positive friendly attitude.
What's the Volusion feature you use most?
Probably the ability to add new products quickly as we list new "Weekly Specials" every Monday. We are working on using the "Abandoned Cart" feature even more too.
What does the future hold for your store?
We continue to add new products like our awesome new beef jerky (that sold out of 2,000 packages in 14 hours in the first release). We will continue to refine our premium cuts and offer the best beef, pork and lamb possible for our customers, as well as some goodies like Five Marys hats, hoodies, beanies, posters and prints. I love the flexibility Volusion provides to sell anything from a dry-aged steak to a digital download. Our products span them all!
Want your store to be featured in a future Merchant of the Month blog? Comment below with your site and we'll get in touch if you're a good fit!