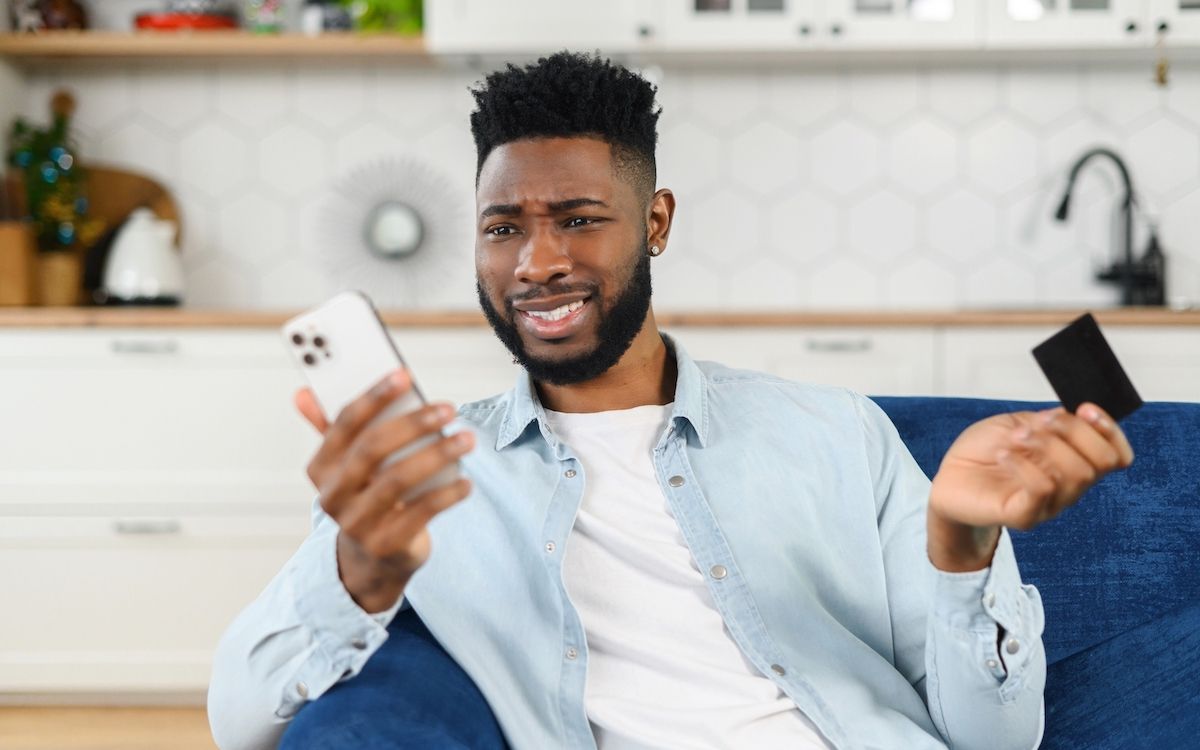 There is no such thing as an almost-sale. Abandoned carts combine the thrill of having supplied a product that people are interested in with the dread that you did something to extinguish that interest along the way. Thankfully, considerable research has gone into the top causes of abandoned carts.
While some reasons are beyond a merchant's control—such as shoppers using the cart to determine a final price—many reasons are related to the checkout process itself and can be adjusted to better meet shopper needs. Below, we examine some of the most common checkout mistakes that ecommerce businesses can remedy to reduce abandoned carts.
1. Not optimized for mobile shoppers
Mobile shopping is on the rise—and if your online store isn't prepared to meet this need, then you're already falling behind. Older checkout experiences typically do not have mobile capabilities built-in—that, or they are built on top of an old checkout structure, making it less secure. If your checkout experience doesn't look great on mobile devices, consider adopting a more modern checkout solution that is specifically built to accommodate mobile shoppers.
2. No "Guest Checkout" option
For many shoppers, the idea of having their personal information stored across a variety of different sites is unappealing—after all, with the rise of the internet has come a rise in online hackers. Some customers take their privacy very seriously and will not purchase from an online business unless they can check out as a guest and not have their information stored. Offering a guest checkout option ensures that you won't miss out on purchases from this audience.
3. Asking for too much information
Another common culprit: lengthy forms that require too much information. You may want this information for future marketing initiatives, but you will lose more leads than you gain by requiring birthdays and other invasive information shoppers won't find relevant to their order. Only ask for the information that is required to get the product to the customer, and autofill this information when you can—you can always send them a follow-up email inviting them to "fill out their account" by providing more information.
4. Multi-page checkout processes
Internet-induced short attention spans do not suddenly disappear when shoppers pull out their credit cards. A lengthy checkout process that seems to last for pages and pages—even with a helpful "progress bar" at the top—dissuades visitors and threatens sales. A one-page checkout is ideal, but is typically only possible for returning customers who are already logged in to their accounts with your business. The fewer pages you can reduce your checkout to, the better.
5. Objectionable shipping costs
Even if a storefront makes no attempt to hide shipping costs, seeing the final price with shipping is a common obstacle preventing purchases. The best way to patch this leak is by setting a threshold for free shipping—after all, customers are typically happier to spend more for additional products they can use long-term than they are for a one-time service. This may cut into your margins, but it's a smaller price to pay than a lost sale.
6. Limited variety of payment options
With the number of payment methods and options available today through mega-stores, many customers expect smaller businesses to follow suit. Each customer has their own preferred payment method—whether it be traditional credit cards, Apple Pay, or PayPal—and some are more likely to buy if they can spread out their payments. Consider adding an all-on-one payment solution to your payments strategy to meet all shoppers where they're most comfortable.
7. Missing trust-building security seals
Another reason shoppers tend to abandon carts is that they feel a lack of trust in relation to your business. One of the best ways to gain trust from potential customers is to include any security seals or markers your payment solution provides you with in the checkout flow so that shoppers know their payment information will be handled securely. Eliminating this objection can go a long way in convincing new customers to go ahead and buy from your store.
8. Lack of live chat feature
Finally, many shoppers abandon carts simply because they have one minor question that they are not able to find an answer to themselves. While calling or emailing the business can get their question or concern addressed in time, most shoppers would like a response before they click "buy" and will leave the site while they wait. Live chat is a great way to allow customers to ask their question and get an answer immediately so that the purchase process isn't stalled.
Final Thoughts
Abandoned carts are inevitable for ecommerce businesses, but you can reduce them by ensuring that your checkout process provides an optimal user experience. Avoid the checkout process mistakes listed above to give your business a better chance at converting more shoppers into buyers.