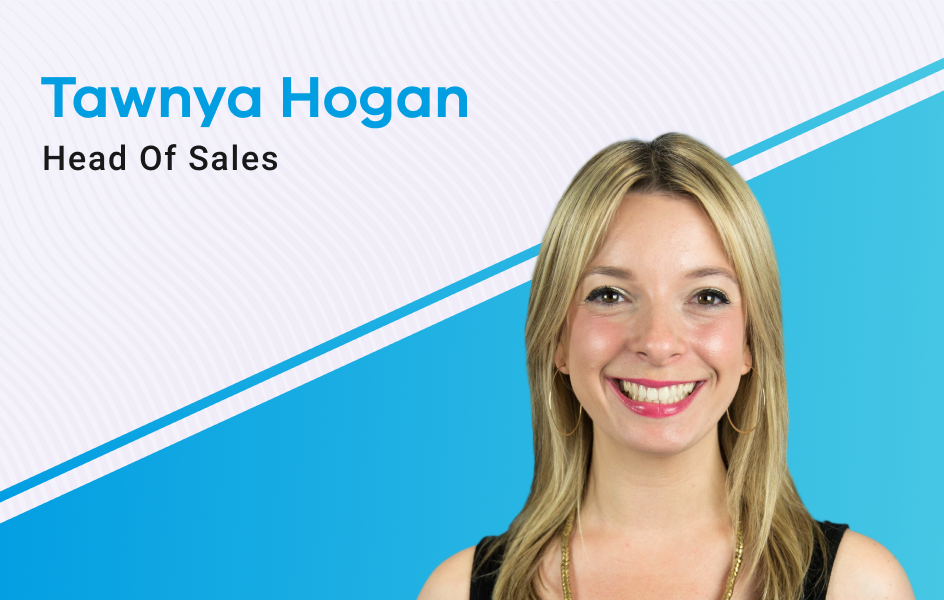 Each month, we're interviewing members of Volusion's leadership team to gain insight into the people behind the company. This month, we're talking with Volusion's Head of Sales, Tawnya Hogan.
How did your background prepare you for joining Volusion?
Throughout college, I worked in restaurants where the service and food were taken very seriously. There's a great Anthony Bourdain quote about this, but to summarize, having a service industry job teaches you a lot of soft skills that are so important when starting a professional career—empathy, discipline, promptness, learning to think quickly on your feet while juggling multiple responsibilities, and how to work and communicate with people from different backgrounds. Having this experience certainly set me up for success in a career in sales as well as leadership.
I also have a BA in management, and several of my business school classes were ecommerce and entrepreneurship-focused. I actually first heard of Volusion in a class where our group project was to build an ecommerce site.
My first job out of school was at a marketing agency managing paid search campaigns for auto industry clients. All of this experience combined really helped me connect with and educate the many different types of business owners I've worked with over the past several years.
What were you most eager to work on when you came onboard?
When I first started at Volusion six years ago, it was a really exciting time in ecommerce. I was interested in the industry and passionate about learning how to help SMBs grow their online presence. It was so rewarding to be the initial contact for companies that ultimately ended up finding a lot of success on the Volusion platform.
There was also a lot of cross-departmental communication needed to get our merchants set up for success, and I really enjoyed working with our design, marketing, customer service, and payments teams. Collaboration has always been essential in the many roles I've had at Volusion, and I love how well our teams work together.
What is the best piece of professional advice you've ever received?
There are actually two pieces of advice I always keep top of mind. The first is "be a sponge." It's not super profound, but it's stuck with me as I've moved into different roles or took on more responsibility. Learn as much as possible, listen to others' feedback, and take in as much as you can from those around you.
The second piece of advice I've gotten is "don't be afraid to speak up." If you have an idea or disagree with someone's else's ideas, it's okay to say so, respectfully. Silence can keep you out of conflict or help you stay in your comfort zone, but people appreciate and respect straightforwardness. Plus, you never know if you don't ask.
What do you think are some of the biggest unrealized opportunities for ecommerce businesses at the moment?
People are craving community more than ever, and shoppers want to see personalization and visual content that represents them. Since convenience and community seem to be influencing spontaneous purchasing decisions, it's important that businesses tap into the potential of social media selling and brand awareness.
What is the one thing ecommerce merchants can do to improve their sales process over the next year?
Continue to refine their target audience, perfect their advertising, and ensure that their site experience is intuitive and easy to navigate. Mobile optimization and a fast site are more important now than ever before.