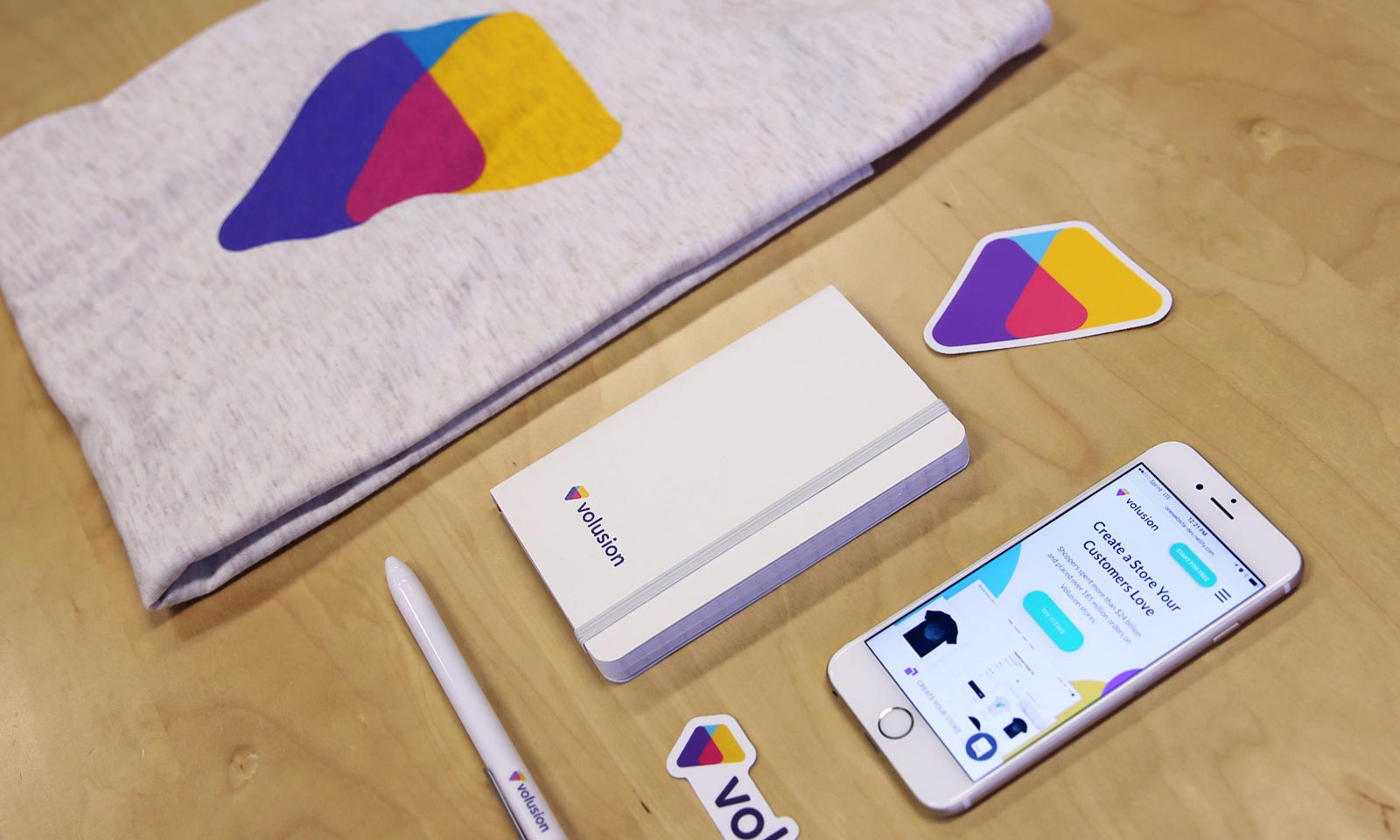 Dear Founders,
You may have noticed that Volusion has a new logo, and over the next few weeks, our website will have a distinct new look. This rebrand is more than a shift in design for us: it is a reflection of our fresh outlook and vision for the future.
The time is finally here to share some exciting news.
Since I returned as CEO in January 2016, my number one goal has been to get Volusion back on a path where we can focus on small- and medium-size business (SMB) owners, founders and operators. Due to technology limitations and a lack of SMB focus internally, Volusion had not been advancing our product at a pace or quality that I want to see for our customers, and my mission has been to change that.
We've been making some very important changes to our organization and core technology in order to deliver the best ecommerce platform possible. First, we transformed our internal culture to be customer-first and results-driven. We also finalized the sale of Mozu, an outcome that was positive for us, the acquiror and Mozu customers. These efforts have allowed us to bring an incredible amount of focus back at Volusion and every employee is now 100% focused on SMB. As a result, we have made some really fantastic advancements recently, including:
Volusion's Content Builder.

Now you can customize page layout with drag-and-drop ease.

Improved site performance and security.

Site-wide https as recommended by Bing and

Google

.

Modern, responsive design.

We have launched more than 20 new themes this year and we are committed to offering new designs every month going forward. We also modernized the product page layout and streamlined the checkout experience. Our free themes are beautiful, and we dropped premium theme pricing to just $225.

Administrative enhancements and optimizations.

 We're always looking for ways to improve your back-office experience, including an updated dashboard.

Better Help.

 Real-time chat via Intercom and a brand-new knowledge base that's easier to navigate to find answers quickly.



And coming very soon…

Volusion's soon-to-be-released Style Editor, which will allow you to change fonts and colors on the fly, as well as work your admin and make edits within the front end of your store - no code required.

Enhanced reporting so you can make better business decisions

Google Customer Reviews

for improved sales conversion and SEO

Optional bot captcha functionality for forms so you can eliminate bot spam from your data
We have also had some behind-the-scenes changes that have made us better at delivering software at the highest standards. We introduced our new T3 Engineering team devoted exclusively to resolving customer-reported issues — these are essentially front-line developers tasked exclusively with supporting your requests, and making improvements faster.
Last but definitely not least, we are in the process of moving to Google Cloud Platform. The advantages to this cannot be overstated and include things like unsurpassed page speed, greater network reliability and world-class site-wide security. You can read customer case studies here.
These are all significant milestones for Volusion, but we are on the verge of much greater advancements.
As you may have already heard, we have been working on the next generation of the Volusion platform. This signifies a shift in our core technology which will allow us to evolve the product more quickly and harness the latest retail technologies. It will empower us to offer the best possible ecommerce solutions that scale, adapt and exceed your expectations for years to come. Running your business will be easier and we will be able to add new features at record speed. You can expect world class reporting, enhanced content management (yes, including a blog), and integrations that will drive growth for your business. We have our eye explicitly on top-quality integrations with Shippo, PayPal, Stripe, Zapier, Yotpo, Square, Xero and Amazon, just to name a few.
We are officially calling this next version of our platform V2 (short for Volusion 2). V2 was created with modern tech from the ground-up, which means it doesn't currently have all the functionality of the current Volusion experience, but it is evolving very quickly and should be available for every customer by the end of 2017. We are currently developing an optional, no-cost pathway for current Volusion customers.
Please know that adopting V2 will be optional, but our goal is to make it so easy and exciting that you'll want to transition to the V2 experience as soon as possible. Once it fits your business needs, we can help you easily transition — but only if and when the time is right for you.
Needless to say, this is an exciting time to be with Volusion. Our organization is in a unique position to support our current customers to the highest standards.
Before I wrap up, I would like to personally invite you to our upcoming Ask Me Anything session that will include top Volusion leadership, including myself, product managers, engineers and key decision makers. Please submit any questions you may have here. The event will take place on June 8 — please watch your Admin area for a link to sign up and if you submit a question, we will email you directly. We will also be sharing a recording of the event if you can't make it.
Thank you for being a Volusion customer, I'm looking forward to building an amazing 2017 success story with each of you.
— Kevin Sproles, Founder & CEO