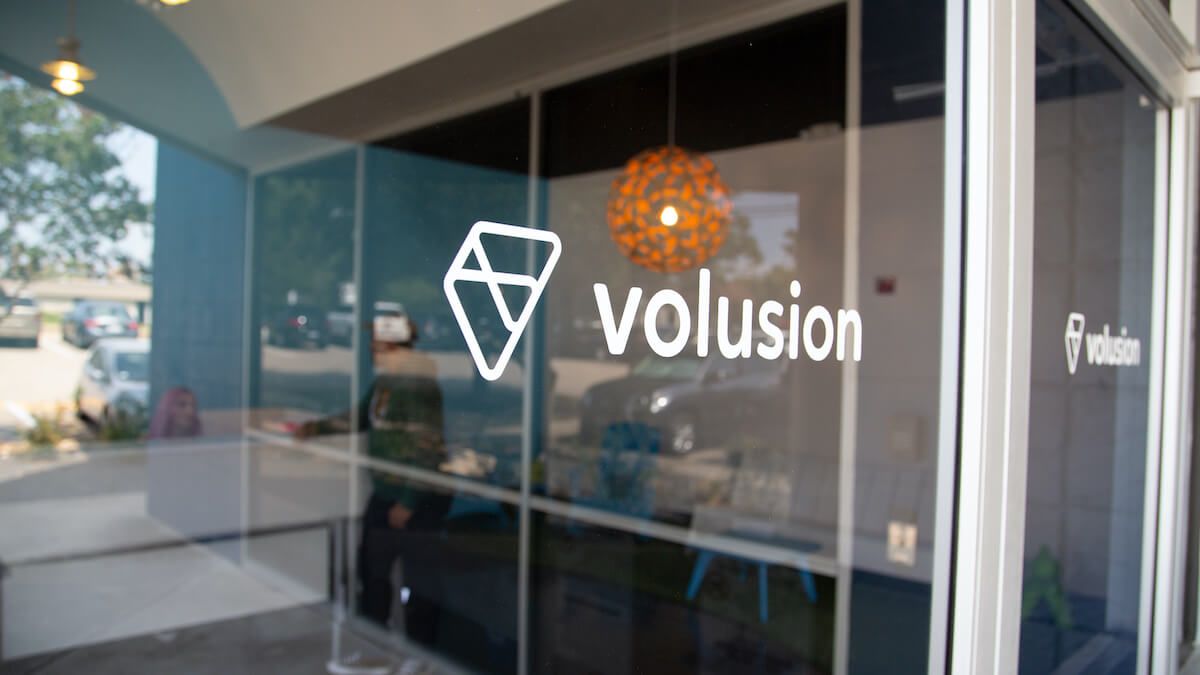 To read about our emergence from Chapter 11 protection, check out our update post.
Normally we focus on publishing content that provides valuable and actionable insights to those interested in ecommerce. However, when a company files for Chapter 11 bankruptcy protection, there tends to be a lot of misinformation and confusion about what that means. We want to take a minute to clear the air.
Did Volusion file for Chapter 11 protection?
Yes. We started the process on July 27 as an effort to recapitalize the company, fund future innovation, and strengthen our balance sheet. We believe that Chapter 11 is the fastest, most effective way to accomplish this while also ensuring that our business continues to operate as usual.
We want to be very clear—Volusion is open for business and is not going anywhere. We have sufficient cash on hand to continue to operate while we seek to recapitalize the company through the Chapter 11 process. Our level of services and support remain in place and unchanged. We are operating business as usual.
Why did Volusion file for Chapter 11 protection?
We took this action after exploring a number of different options to address an unstable capital structure involving matured debt. Through Chapter 11, we can continue to operate our business as usual while we negotiate a path forward that will ultimately lead to an even better, stronger Volusion.
What does this mean for ecommerce merchants on Volusion's platforms?
Everything will continue to operate as usual for our merchants, from our services and support to our commitment to helping them grow their businesses. The company is on track for success, and merchants should see no change as a result of our financial restructuring.
We are aware of false rumors circulating online that our company is in trouble and that merchants should seek alternative ecommerce solutions. That is simply not true. In fact, this decision will help to strengthen our position, not weaken it. Any claims otherwise are marketing attempts from other businesses looking to capitalize on the confusion and alarm caused by the term "bankruptcy."
How does this impact VOLT?
We remain committed to launching our new platform and feel that our business will be even better positioned to accomplish that after we emerge from the Chapter 11 process. VOLT, Volusion's new flexible, scalable ecommerce platform that has been in research and development for the past few years, will solve the limitations of modern online stores. VOLT was built for the mobile-first index and offers the fastest sites available, improving organic search rankings and increasing conversions. We are excited to share even more as we take our next steps to introduce VOLT to the market.
Why didn't Volusion formally announce this decision?
Our focus remains on doing what we do best: enabling ecommerce. While we have nothing to hide and the Chapter 11 process is a matter of public record, we also don't want to bog our merchants and partners down with minute details about our company—we know and respect that they have far more important things to focus on.
That said, if any of our merchants or partners have questions, we want them to reach out to our support team. The simple answer is that this financial restructuring should not impact our operations, support, or services. However, we know that the term "bankruptcy" can cause alarm and concern, and we want to dispel any of those fears. We have confidence that Chapter 11 was the right step for our company to take so that we can address an issue and come out stronger. If we can answer any questions so that you share in this confidence, we will do so.
Read about our emergence from Chapter 11 protection in our update post.