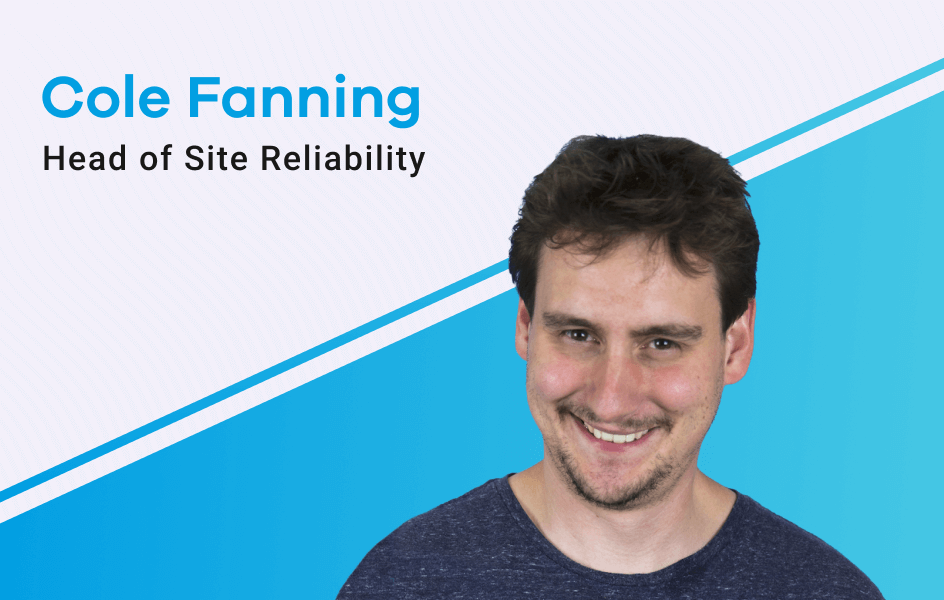 Each month, we're interviewing members of Volusion's leadership team to gain insight into the people behind the company. This month, we're talking with Volusion's Head of Site Reliability, Cole Fanning.
How did your background prepare you for joining Volusion?
My work experience was largely focused on customer service. I worked in retail, call centers, and then as a hobby (especially in high school), I managed and designed my own personal website. When I first started looking into Volusion, the idea of combining the two was incredibly exciting for me. I started at a time when businesses were just figuring out how technology was drastically changing how a company has to approach customer service. Simply having a support line to hear their complaints was no longer going to cut it. Companies had to begin responding to every complaint passionately because those complaints could easily end up on social media and have a much larger impact than in the past. Our culture puts people first, so we were able to naturally adapt to this ever-changing environment. Being part of the CE team at the time, we put a lot of effort into "limitless customer service"—going to any lengths to solve issues.
What were you most eager to work on when you came onboard?
It was 2012-2013 when I first started here—Volusion was still pretty young but was also already well-established. I remember checking out a promotional video on YouTube, and my jaw dropped just thinking I could be involved in something so exciting, part of an industry-leading platform, and able to participate in an evolving industry.
What is the best piece of professional advice you've ever received?
The questions you ask yourself make all the difference in the world. Asking yourself "Why" questions often lead to you being the victim of circumstance. "How" and "What" questions lead you to taking action and give a level of empowerment that allows you to control your destiny.
What do you think are some of the biggest unrealized opportunities for ecommerce businesses at the moment?
Cross-channel selling, social media, and giving as much detail about your products as possible. Many businesses wait until they have fully established their presence online before looking into other channels for marketing and selling their products. Volusion allows you to open your business up to these channels with our API and third-party integrations. Social media can sometimes be an afterthought as well, but it has a lot of potential for powerful marketing and customer engagement. We all have most likely bought something online that we were disappointed in—fighting every possibility that your customers could end up with a product that is different then what they felt they were buying from your site is how you can keep the positive reviews coming in, and the returns minimal.
Does your team have anything exciting in the pipeline?
We are part of an effort to reduce cost where possible and improve our current monitoring tools and processes. We have started investigating a few areas that we feel we can either eliminate or replace with a better alternative, so we hope to be part of an effort to help the company reduce costs while keeping our standard of the highest possible uptime.