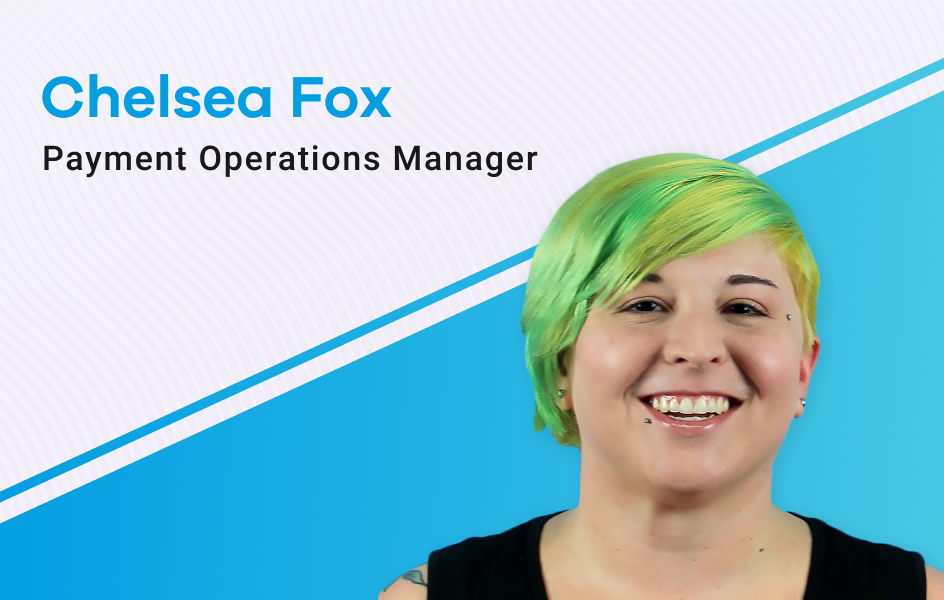 Each month, we're interviewing members of Volusion's leadership team to gain insight into the people behind the company. This month, we're talking with Volusion's Payment Operations Manager, Chelsea Fox.
How did your background prepare you for joining Volusion?
I joined Volusion as a Customer Service Representative in 2008. My experience in retail customer service and at a call center prepared me for the role. Back then, the Customer Service team did it all—billing, customer service, some technical support, and Volusion Payments. I found merchant services very interesting and dug into learning all I could. I quickly became the go-to person for Volusion Payments, which helped me become the Senior Payment Processing specialist of a newly formed Volusion Merchant Care team. I then was promoted as Team Lead. After spending some years leading that team, I dug into learning about underwriting new Volusion Payments applications and became a Portfolio Credit Analyst in 2019. My roles within the Volusion Merchant Care and Underwriting teams helped me learn about our Risk team and their duties, which then helped prepare me for the Payment Operations Manager role.
What were you most eager to work on when you came onboard?
I was most eager to start cross-training my team when I was promoted to Payment Operations Manager. I knew this would help everyone on my team understand each other's roles and jump in where they were needed. We have been working on training videos, Confluence, and combining Google Drives so that it's easy to look up how to do something if someone is using PTO. I was also excited to decrease the amount of reports we were updating as some were repetitive and time-consuming.
What is the best piece of professional advice you've ever received?
Be open to constructive criticism and feedback and don't take it personally.  Whether receiving feedback from your employees, peers, or upper management, it's important to listen and implement changes as needed and to not take things too personally.
What do you think are some of the biggest unrealized opportunities for ecommerce businesses at the moment?
I recently purchased a tiny home and I found that there aren't many companies that have good websites or places to schedule a date and time to come out or pay online for the service. Everything I had to have done—purchasing gravel, having the tiny home moved and leveled, and having a plumber come out and do specific work—had to be done by phone, and I had to pay by cash or cashier's check. It would have been a lot easier if I could have found pricing and scheduled visits online, and I think a lot of customers feel the same way any time they have to have manual labor done. I think if Sales teams can reach out to these types of businesses and explain how simple it is to set up an online store, payment processing, and scheduling, more of the businesses would do it.
Does your team have anything exciting in the pipeline?
Our team is very excited about the upcoming change of payment processors from Global Payments to Paysafe. We are looking forward to using just one intuitive system within Paysafe so that we can help our merchants quickly and no longer deal with the hundreds of paper statements that return to the office every month!