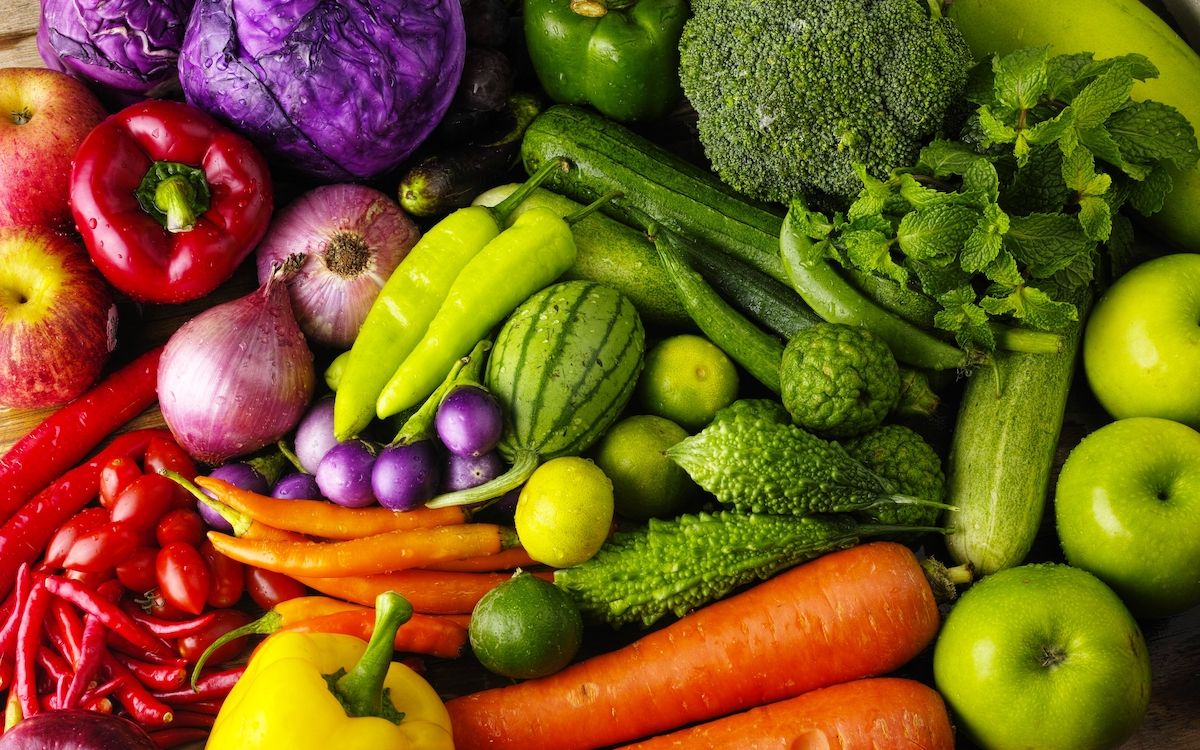 Social media is a great tool that can help business owners expand their online presence, publish informative and authoritative content, and engage with their customers. But mastering social media so that it can be used to its full potential takes extensive research, strategizing, and planning ahead. One way to improve the performance and return on your social media efforts is to invest in strategies that encourage followers to engage with your content.
While paid advertising through social media is almost always guaranteed to result in some engagement, it can become costly very quickly. Luckily, there are other ways to drive engagement that are free (or at least quite a bit cheaper). Here are ten strategies you can employ to increase your social media engagement without spending on ads.
1. Invest in a complete social media strategy
You don't necessarily have to hire an entire team to advise and execute your social media plans—although placing social media experts in charge of your profiles does help when it comes to growth. Rather than publishing posts on a whim as you think of them (or only as your business has announcements to make), you should invest some time into planning out a posting schedule and content topics based on insights into your brand's target audience and the social media landscape in general. We'll cover the ways to do this in the points below.
2. Perform a competitor analysis for social
Before you make any decisions about your own social media actions, look into what your closest competitors are doing to get a sense of the playing field. The most important questions to ask as you look through their profiles include:
What are they posting about specifically?
Which channels are they posting on, and which are they ignoring?
What days of the week do they post the most, and at what times?
Are their posts receiving a good amount of likes, comments, and shares, or is their engagement fairly low?
By gaining an understanding of what's working—and not working—for a business with a very similar audience, you can make informed decisions about how to shape the rest of your strategy.
There are a plethora of social media platforms in operation today, each with their own vast user base. But not all of them work the same way—or even at all—for every type of business. For example, Instagram and Pinterest are especially visual platforms. If you sell attractive or appearance-based products, like clothing or home decor, then both of these channels should feed into the core of your strategy. However, if you sell products that are not especially visually-arresting—hardware or car parts, for instance—visual platforms like these may not be your best option to start with (unless you can get very creative).
Also keep in mind your bandwidth. You may have five social media channels that seem like they would work well for your business, but only have the time to focus on two. Don't spread yourself too thin—it's better to take the time to master the algorithms and schedule thoughtful, engaging posts on two platforms than it is to employ a watered-down, non-responsive strategy on all five.
4. Optimize your profile on each channel
Once you've chosen which channels you are going to focus on, take time to explore the default pages and informational fields for each. Make sure your company logo, business name, address, contact information, and store URL are correct and consistent on each channel, and add a short sentence or paragraph describing your business. This will help customers see that the page is for a legitimate business, which will make them more likely to engage.
Also consider the messaging and response capabilities for each channel. Can you connect the messaging feature to your site's live chat feature so that customer service can handle questions all in one place? Can you pre-save replies to common questions or set up an automated response menu? These can help customers reaching out to you through social media find the information they need more quickly.
5. Define your target audience for social media
Your target audience will always include your predetermined target customer; however, the socializing and networking nature of social media provides the unique opportunity to expand your audience beyond just prospective buyers. Maybe you would also like to reach influencers within your industry or possible brand collaborators to increase brand recognition, or perhaps you'd like to reach customers right outside your niche so that you can be seen as a source of authority within the industry as a whole. Think about what content you have the ability to provide and who might be interested in it, and strategize accordingly.
6. Make informed content plans
Once you've defined your social media audience, consider what they might want to see when they come across your profile. Would they be interested in different ways to use your products? Tips for maintaining your products? Articles about the industry your products fall under? Consider what, if you were one of your customers, you would most like to know about and create content around that.
In general, try to create content that is:
High-quality: Don't just post something for the sake of adhering to a posting schedule. Make sure the content you are posting sounds and looks professional to paint your brand in the best possible light.
Relevant: In a similar vein, make sure the content you're sharing makes sense in the context of the industry—i.e. the tie-in from the content to your business should be obvious—as well as the season and news cycle.
Visual: Since visual content typically performs better than text-only content, try to incorporate an image, video, or graphic into as many posts as possible—and make sure that what you do incorporate is eye-catching.
Unique & Memorable: Try not to copy what you've seen other businesses do—if you've seen it, your audience likely already has as well. Get creative and post new ideas that will make readers remember your business.
Engaging: Of course, the best way to increase engagement is to structure your posts specifically for engagement. Create a poll, ask a question, or suggest an action, and interested readers will respond accordingly.
Here are a few things to keep in mind as you strive to create engaging content for your social media accounts:
Write attention-grabbing headlines: Social media users usually scroll pretty quickly, so you'll need to catch their attention fast. An eye-catching image helps, but your text should be salient as well. Try stating a surprising statistic, asking a question, making a joke, or announcing something exciting with an exclamation point.
Use relevant hashtags: When it comes to using hashtags, go for the long-tail ones. Try to use unique hashtags that pertain to your particular niche group and that have a lower number of posts. Your chances of getting a like from a hashtag that has only 200,000 posts versus one that has 1,000,000 will be greater and drive far more engagement.
Maintain a balance of promotional and useful content: It may be tempting to use your social accounts simply to post links to products or highlight sales that are happening. While some promotional content is okay, make sure you have other content mixed in—after all, nobody would willingly subscribe solely to be advertised at.
Incorporate regular series: To take some of the pressure off making every single post unique, brainstorm a few recurring series you can include in your strategy. A few examples include a Question of the Week, employee interview, Customer Spotlight, Tip of the Week—this will give readers something to look forward to.
Tag others in your community: A great way to increase engagement is to tag others in your posts. Did your company recently do some charity work with a local organization? Post about it and tag them—this will expand your reach to include their audience and followers as well as your own.
7. Create a strategic posting schedule
A post engineered for optimal engagement can't just be published whenever is most convenient for you—you need to meet your audience where they are and work within their expectations. Here are a few social media timing strategies to keep in mind to improve engagement:
Post during slow hours. Do research into when the least amount of posting is occurring, and post your content then to avoid some of the noise and competition.
Post frequently. To build an actively engaged audience, you must post constantly and consistently. A good rule of thumb is to post 3 to 5 times per week, but at bare minimum, post at least once per week.
Post consistently. Maintain your set posting schedule as much as you can. If you usually post daily but disappear for a week, your audience will forget you quickly.
Post when your audience is active. This is one area your competitor analysis comes in handy—when do you see a similar audience engaging with competitors' content?
8. Promote your social media profiles externally
If nobody knows about your social media accounts, nobody will engage with them! Make sure you reference your profiles on as many comms as you can—in the footer of your website, at the bottom of emails, etc—as well as in any press articles you take part in. To increase followers (which should hopefully increase engagement as well), hold a giveaway on one platform that can be entered by following you on one of your less popular platforms.
9. Be responsive to comments & messages
An important part of social media engagement is being responsive to your audience when they ask questions or leave comments. If a customer walked into your physical store and asked a question, would you ignore them? No! It works the same with social media—neglect to respond to a comment or message, and your business will appear rude, disorganized, or uninterested in its customers.
Try to reply back to all of your comments and questions within 24 hours. Responding to your audience not only creates a great customer service experience, but also builds on the goodwill of the brand, making your brand look more reliable. It also works well with the algorithms—the more active you are, the better your chances of appearing first in search.
10. Analyze your social engagement monthly
Finally, after employing these strategies, look at your change in engagement over time. If you're starting to see an improvement, great! Keep up the good work. If you made a lot of changes but aren't seeing higher engagement, consider adjusting your content or posting times. You could also ask your followers what they would be interested in seeing so that you can cater to them more directly.
Final Thoughts
Improving engagement on your business's social media accounts yourself can be daunting, but always keep in mind that it usually just takes some trial and error to see what will work best. By using the suggestions above, you should be well on your way to increased organic engagement.