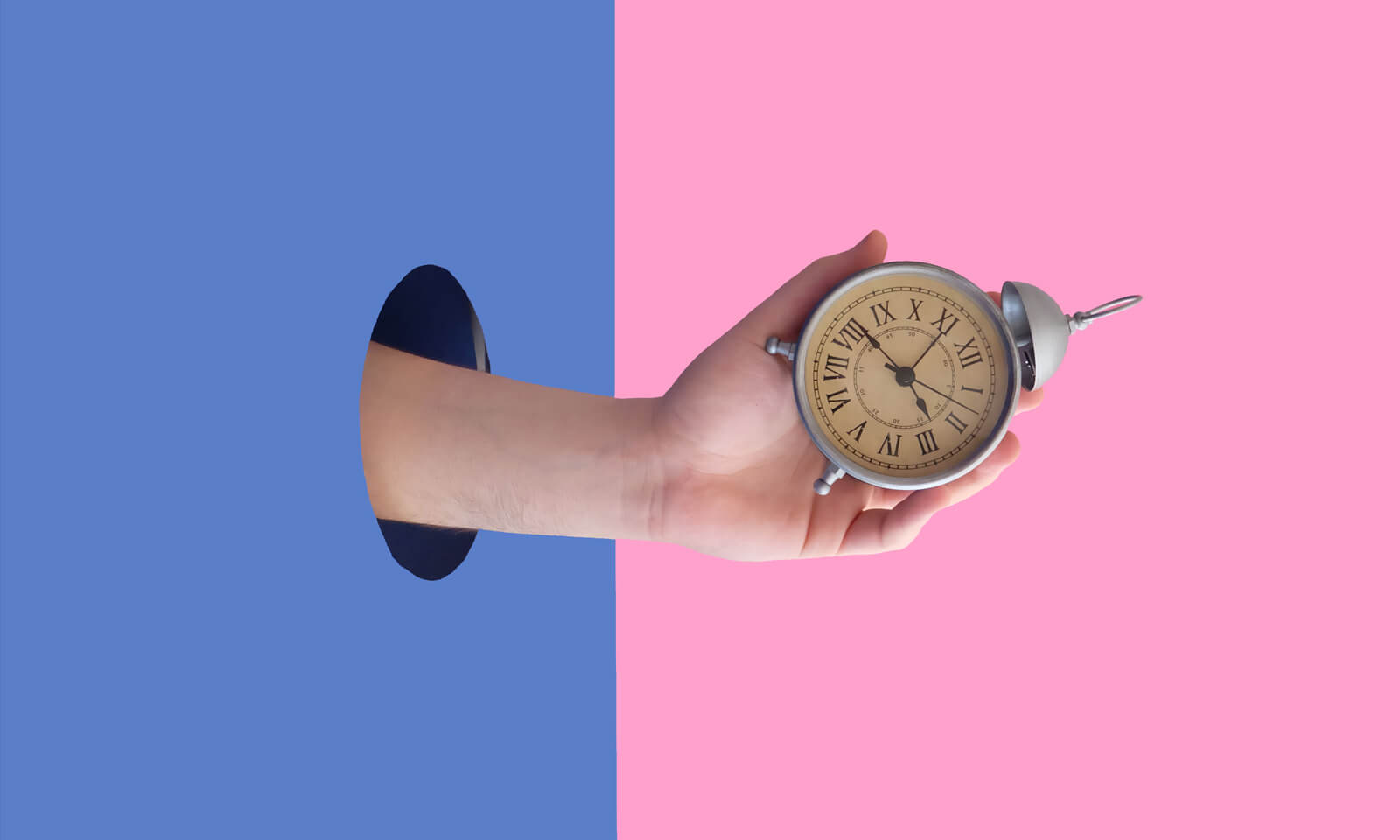 You know your business needs to have a presence on social media but, frankly, it's overwhelming. It's hard to find the right balance on social media platforms between connecting with your audience and squandering time on posts that no one sees or cares about.
Social media can be extremely valuable to businesses, but it can also be a costly time sink that produces little. You don't have enough time for social media efforts that don't get results.
Part of the trick is to figure out just how much attention you should be giving each social media channel. While it's hard to get straight answers about what to do on social media, a number of businesses have conducted research to answer the question: how often should you post on social media?
What the research says about how often to post on social media
Obviously, the answer will depend on which social media sites you're active on. Here's how often you should post on the 5 major social media sites:
So there you have it, the easy version of an answer to the question. But as you might expect, the fuller answer is a bit more complicated.
What That Means for Your Business
These answers, just like any piece of marketing research or advice you encounter, come with a big caveat: every business and audience are different. Best practices are never one size fits all. These numbers work best as a starting point when you're developing your social media plan, but you need to carefully consider:
What you can realistically manage — Fewer, high-quality updates made consistently will generally get better results than a higher number of low-quality ones.
What your audience responds to — Pay attention to your social media analytics as you go and tweak your frequency based on what works.
On social media, consistency typically matters more than frequency.
On social media, consistency typically matters more than frequency. If you get burned out trying to do too much and stop posting completely, it will hurt you more than starting with a frequency you can stick with—even if that's a lower number than the research says to go with.
7 Tips for Posting More Often on Social Media
Posting at the recommended frequency on social media requires giving it some real time. If you're struggling with figuring out how to make it work, here are a few tips to get more out of the time you spend on social media.
1. Don't try to be everywhere.
Your business probably doesn't need to be on every social media platform. Think carefully about where you'll get the most traction. This will depend on:
The social media sites your audience spends the most time on. If your primary audience is middle-aged businessmen, then LinkedIn is probably more important than Pinterest, for instance.
The channels that make the most sense for your business and strengths. If your product isn't particularly visual (and creating images isn't your strong suit), then Instagram may not be worth your time. On the other hand if you sell crafts or art, then Instagram and Pinterest will be more valuable for you than LinkedIn.
If you know that trying to maintain an active presence on every social media site is impractical for you, then pick and choose the ones that are likely to pay off the most.
2. Follow relevant accounts and share and retweet them.
Here's the best trick for sharing more often without spending as much time: share other people's updates. On every social media channel you're on, look for accounts that are in your industry or cover topics related to what you do. Then pay attention to what they share and, any time you like an update, pass it along to your followers as well. When possible, add your own commentary or spin on it first so you're contributing to the conversation.
When possible, add your own commentary or spin on it first so you're contributing to the conversation.
This will both help put you on the radar of the people in your industry (people like to see others sharing their stuff!) and makes it easier for you to update more often, since you won't always be coming up with something from scratch.
3. Share content from sites your audience will care about.
Your social media channels are a great place to promote your own website and content, but don't make it all about you. Pay attention to other websites your audience cares about—other publications in your space, business blogs that cover similar topics, and influencers in your industry—and share any good content you see them publishing.
If you're always helping them find useful information, it gives your followers more of a reason to pay attention to your feed. And it takes some of the pressure off you, since you won't have to try to create as much original content to share.
4. On the high-volume channels, it's ok to share the same link multiple times.
High-volume channels like Twitter move so fast that if you only share your content once, your audience is likely to miss it. Don't worry about bothering people by sharing the same post a few different times, most either won't notice or won't care. And in fact, research shows that sharing the same link multiple times increases the click-through rate by up to 192%.
5. Publish at the times people are most active on the platform.
For your updates to to do their job, people have to see them. Time your updates for when your followers are most likely to be online. You can find data on when people tend to be the most active on different social media sites but, as with frequency suggestions, the data works best as a starting point. Pay more attention to your own analytics and what they tell you about when your audience is around and engaging with your posts.
6. Don't forget to be social!
It's called social media for a reason. Some of your updates should be about responding to other people, or trying to get a conversation started. Ask questions. Reply to the accounts you follow when they say something you have an opinion about. Join groups or Twitter chats to engage with the community.
Too many businesses use social media to talk at people — the real goal is to talk with them.
Too many businesses use social media to talk at people — the real goal is to talk with them. Make sure part of your social media strategy is devoted to communication that goes both ways.
7. Automate your posts, but take time to engage.
One of the best ways to make posting more often on social media time effective is to automate the process. Tools like HootSuite and Buffer allow you to schedule your updates in advance. Instead of hopping on each platform several times a day, you can commit a few hours each week to scheduling all your social media updates at once.
But don't go too far with automating the process — you don't want to miss out on responses to the updates you share and lose out on the social side of things. Plan on checking in on all your accounts at least once a day to look for opportunities to engage with your followers in real time, even if just for a few minutes.
Social media can be hard for businesses to get right. If you approach it with a strategy and pay attention to what works as you go, you can start to get better results out of the time you spend on it.
How often do you post on social media? Let us know in the comments!