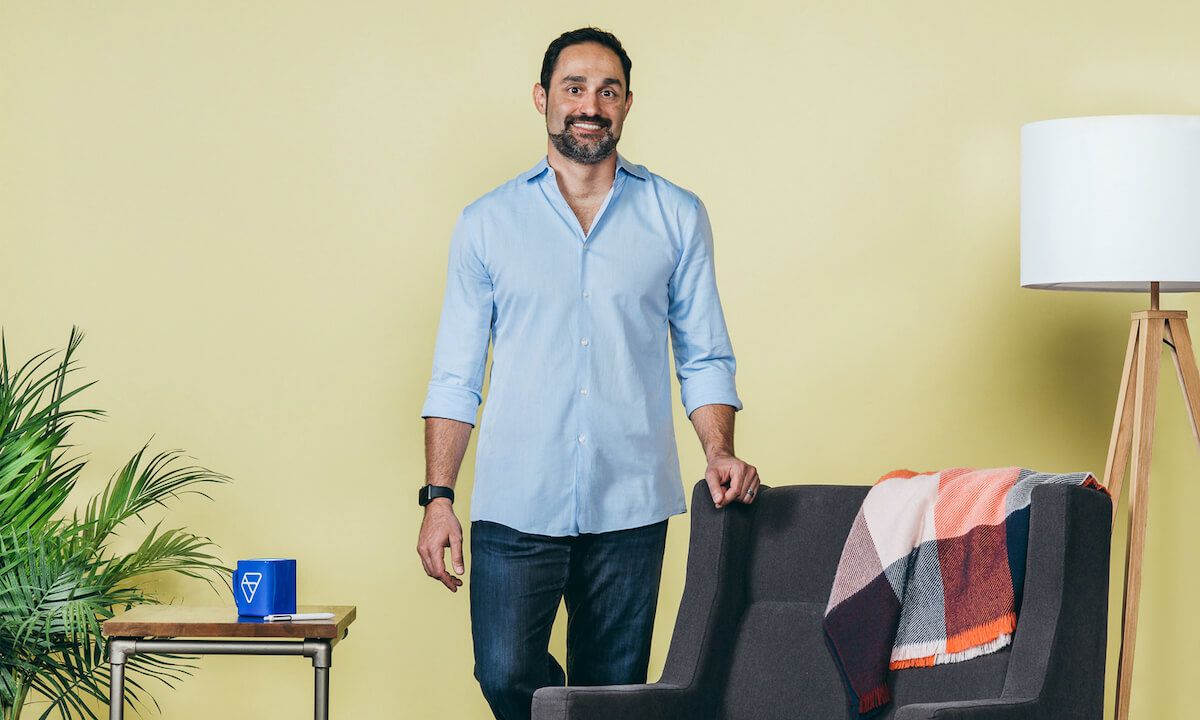 Volusion's new CEO, Bardia Dejban, shared his thoughts on his experience at Volusion so far and the direction of the company moving forward in an email to employees and merchants. Here is copy of the email:
Dear Founders, Partners, and Employees,
As I take this new role of CEO, I look back at the past three years and am thankful for the opportunity to work with so many of you directly. Today is an exciting and humbling day for me, and even though I've been a part of all the amazing changes at Volusion these past few years, it feels very much like a brand new day. Like all of you, I have a choice in what I do, and choosing Volusion to be a part of my future has very much been shaped by my past as well as my passion for entrepreneurship. These values are shared not only with our founder, Kevin, but also reflected by everything we do as an organization.
Who am I?
I came to the United States in 1979 to escape turbulent times from Iran and grew up in Southern California. I come from a hardworking family with the grit to launch and grow their own businesses. I've launched my own successful companies, brought hundreds of products to market, and have helped other founders and entrepreneurs do the same. I'm a devoted technologist with a diverse product and engineering background and have solid business experience (including failures). More importantly, I have a deep understanding of the needs of our thousands of customers and take great pride in helping them succeed. I currently live in Austin, Texas with my wife of eight years, two boys, and 15-year old Jack Russell Terrier.
What will we be doing?
It's hard to be an entrepreneur. Volusion makes it easy to be an entrepreneur. It's no surprise that entrepreneurs change the world, and our vision is to stand shoulder to shoulder with entrepreneurs and innovators from across the globe to lend them a helping hand in becoming that change. Our customers depend on us every single minute of every single day to run their business. I want our customers to feel supported in every way, 24/7. This is my purpose, and what keeps me motivated to do better.
We have done so much in 20 years, but we are hungry to do more. Unlike our competitors, we embarked on a bold strategy: to rebuild our organization and technology from the ground up. From the outset, we knew that we were taking on a monumental challenge, but we believed then as we do now that our strategy will help us emerge as an industry leader once again. Free from the motives of public shareholders, we can focus on the needs of our customers, partners, and employees, allowing us to make better decisions to create sustainable long-term results for Volusion and all of our customers worldwide.
How will we do that?
I've learned that the smartest people in the world can solve any problem, so long as the vision is clear. Just like many of you, we have a vision of where we are today and where want to be in the future:
Volusion stands behind small business entrepreneurs, founders, and owners, ready and willing to help them to succeed at all stages: awareness, brand, and revenue generation. We help our customers sell everywhere and sell anything. Regardless of their business type, we have the best solution. We are the best solution for small businesses because we are passionate, nimble, and believe in commerce for everyone; commerce that is flexible, fast, and reliable.
Volusion has been the most flexible platform for entrepreneurs. In the years to come and with the strategy that we have already set in motion, we will ensure that it will become the standard in the industry by allowing customers to make changes to their website; add integrations; and update their catalogs of customer, product, and other information anytime, with the flexibility of workflows that work for them either directly in Volusion's interface or through partner apps and APIs, faster and better than any other platform. Volusion's flexibility will also be clear with the technology choices we make, to provide a truly open partner ecosystem where pros and partners alike can extend and enhance online shopper experiences. Our flexibility will also allow us to cater to a wide array of customers: from someone just looking to create a website, all the way to a professional seller who generates millions of dollars a month in sales.
Volusion will be the fastest solution by providing our customers with the fastest loading websites in the world. We will also allow our customers to add, update, and change information fast through our unique administrative experiences geared towards speed of getting work done, as well as APIs that allow them to automate that work so their business has recent information faster. Our frontline teams will provide the fastest, most insightful pro seller customer support—something we are proud of —and at the same time will continuously improve to meet the ever-changing needs of our customers and their businesses.
Volusion will be the most reliable website platform because we have built our technology from the ground up to scale in the cloud, load test at high velocity, and continue to improve, enhance, and focus on uptime and reliability for our small business customer operations. Our customer support teams provide reliable channels of communication as well as solutions. Our partners can and will continue to rely on us to help them solve any size issue for our mutual customers. We will continue to support them to remain the most reliable of all the platforms on the market.
What does our roadmap look like?
At our core, we will focus on the needs of Professional sellers (Pros) and Partners. These are the three areas we will spend most of our time and resources:
Flexibility. From website updates to total value-chain integration capabilities, we want to provide customers with multiple options to transform their business information through interfaces, APIs, customized workflows, and user interfaces that will be optimized for any of the devices they choose to do their work.
Speed. Front and center is page speed, along with administrative experiences. We want to enable our customers to have efficient merchant operations as well as quick customer support and issue resolution. Adding new integrations will be quick and painless, thanks to our modern platform focused on the developer experience and API performance.
Reliability. Customers can rely on our 20 years of knowledge for optimal SEO, uptime, checkout, shopper experience, zero major outage, support channels, support resolution, ROI with Studio, reciprocity of partners, and pricing that makes sense. Volusion is here to stay for years to come.
I'm also excited to announce that our Founder, Kevin Sproles, will spend his time on product and technology innovation. With his deep understanding of customer needs and proven ability to solve for each of those needs, Kevin will help directly execute on our vision. Merely saying that I'm excited for this is an understatement, because if you've ever seen Kevin's work, you already understand why.
We've spent years refocusing and rebuilding, and very soon, I'm looking forward to not just sharing what we will do, but rather what we have already done. Thank you Kevin, and our hundreds of dedicated employees, for giving me a great foundation to build upon. And most of all, thank you to our thousands of customers and partners for choosing Volusion to be part of your business.
Sincerely,
Bardia