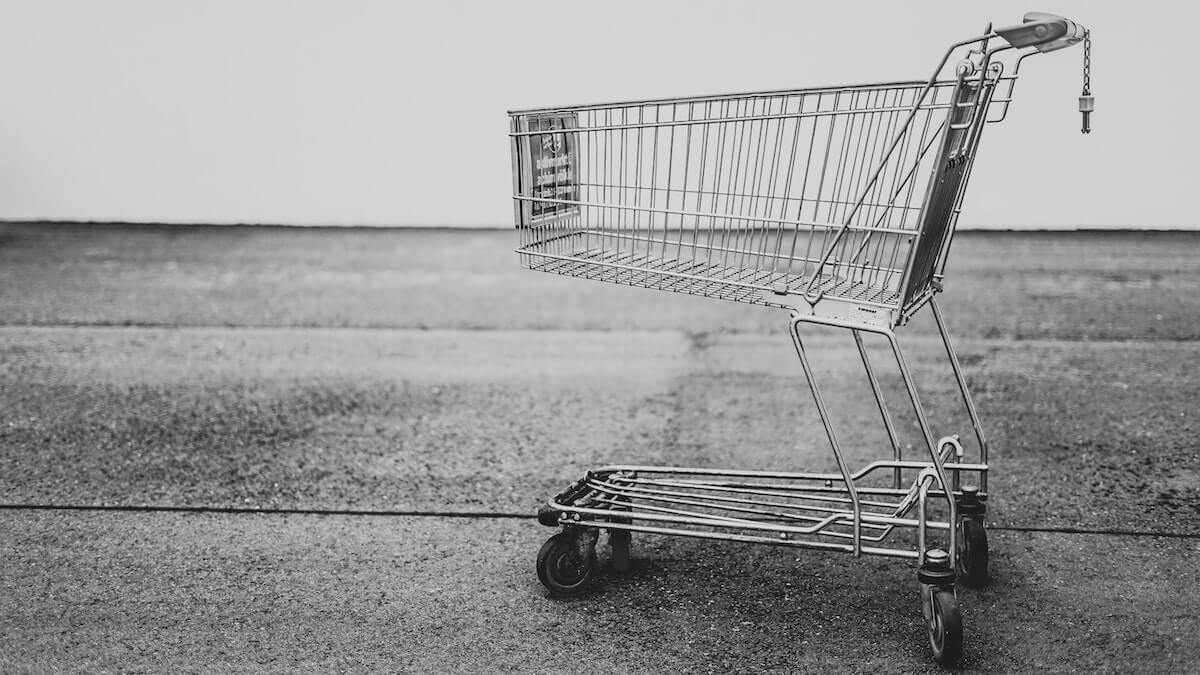 Cart abandonment continues to be a major problem for ecommerce businesses. A report from Barilliance found that more than 78.65% of online shoppers never checked out after placing items in their carts—and these numbers jump higher or lower depending on the season, country, or industry.
One way to recover abandoned carts is to send abandoned cart emails. But simply sending the email is not enough—you have to know how to optimize your cart abandonment emails to increase your conversions. Check out these 10 best practices for sending the most effective abandoned cart emails.
1. Ensure that your website is optimized
Consider this a prerequisite before you start sending abandoned cart emails. After all, your website needs to be performing well when users are redirected from your email back to your online store.
If navigation and performance are issues for your business, you can use a website builder to create an online store in minutes. Few apps are tailored specifically for ecommerce stores (like Volusion), but most popular alternatives will still keep your website performing better while providing seamless integration with the rest of your online store.
2. Use a clear and compelling subject line
Your email will be the first point of contact for users with abandoned carts, so you'll want to craft an effective subject line that catches their attention while also being clear that they've left some items in their cart. Some of the best abandoned cart email subject lines tested include:
You left something in your cart! Can we help?
Forgot to check out?
Did something go wrong?
3. Remind shoppers of the items they left behind
We can't always pinpoint the reason that an individual shopper left items in their cart. Maybe they wanted to think about their purchase some more, or they were about to check out but got pulled away at the last minute.
In any case, remind these shoppers about what they left in their carts. Include high-quality product photos in your email. If there were multiple items in the cart, include all of them—shoppers may decide to remove one or two items and purchase the rest.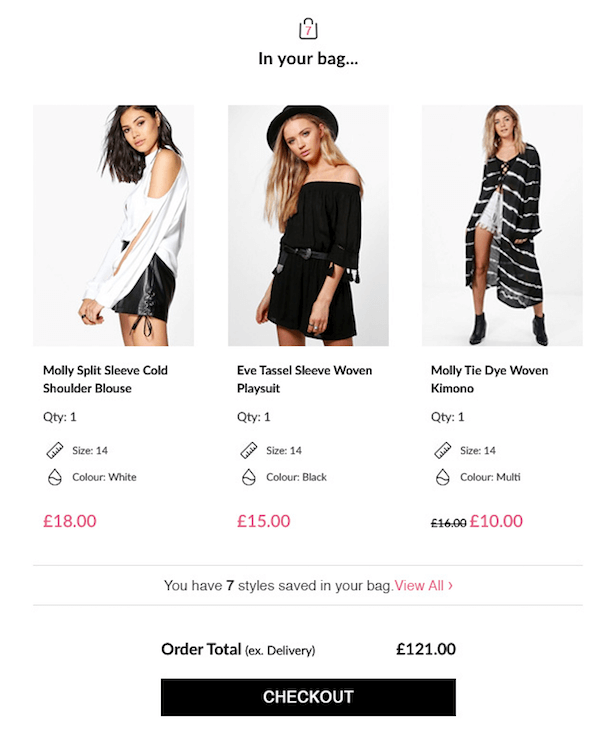 Image Source
4. Use transactional words to encourage action
The right call-to-action can entice shoppers to take action right away. Use transactional CTAs like "Check out now," "Buy now," "View my cart," and similar. Highlight these CTAs with a button in the middle of your email. As best practice, this should be the main CTA—other CTAs like upsells or "Contact Us" should be more discreet (i.e. at the bottom of the email, far away from the main checkout button).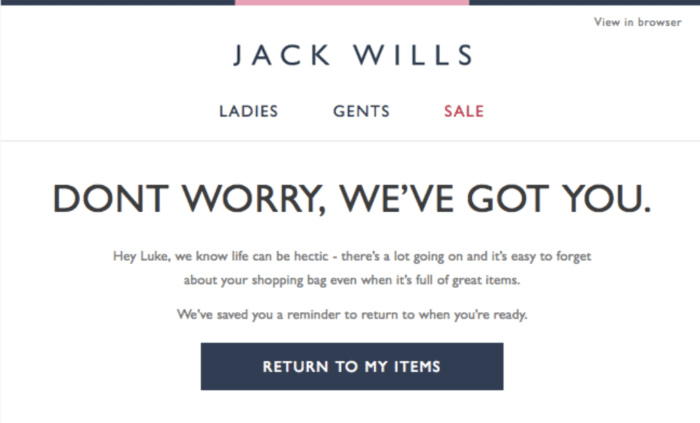 Image Source
5. Consider sending an exclusive incentive
For many shoppers, an exclusive perk or incentive can be all it takes to convert their abandoned carts to an actual purchase. Revisit your product pricing and determine possible discounts you can offer to get users to check out right away. You might be able to offer even sweeter deals, including free shipping or free gifts with every purchase.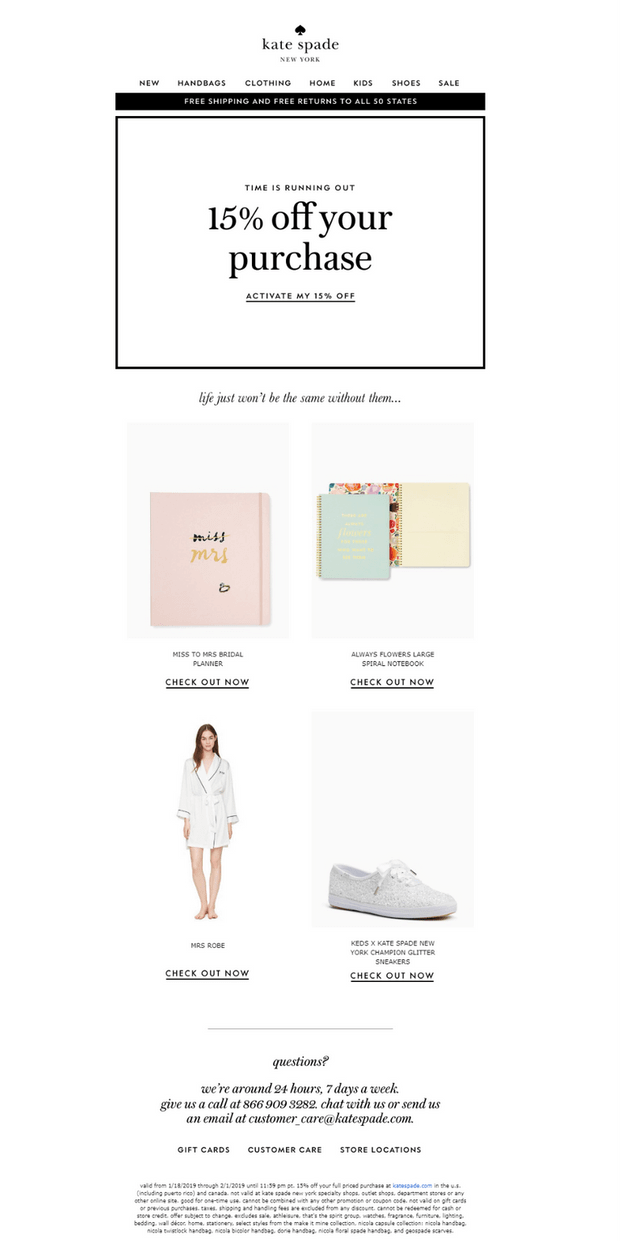 Image Source
6. Introduce scarcity and urgency
Just as they would work on your main product pages, scarcity and urgency tactics in your abandoned cart emails can give that extra push shoppers need to make a purchase. These tactics work best when the products left in the cart are your bestsellers or are limited edition or seasonal items. Including even a quick note about purchasing the item before it goes away or runs out of stock can help drive users to purchase promptly.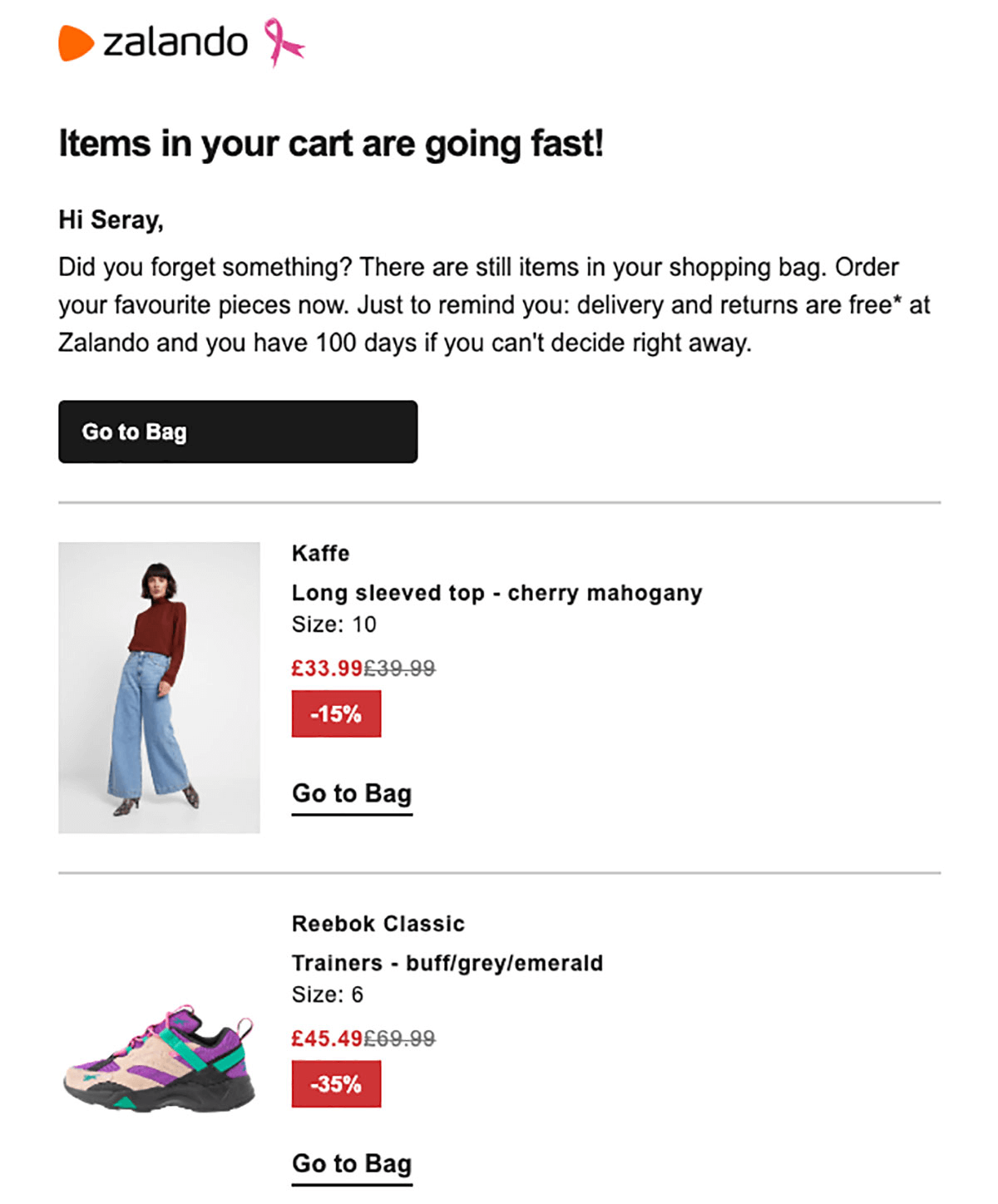 Image Source
7. Include related items
Take it from software as a service (SaaS) companies: according to the latest statistics, 54% of companies consider add-on sales and upselling a high priority.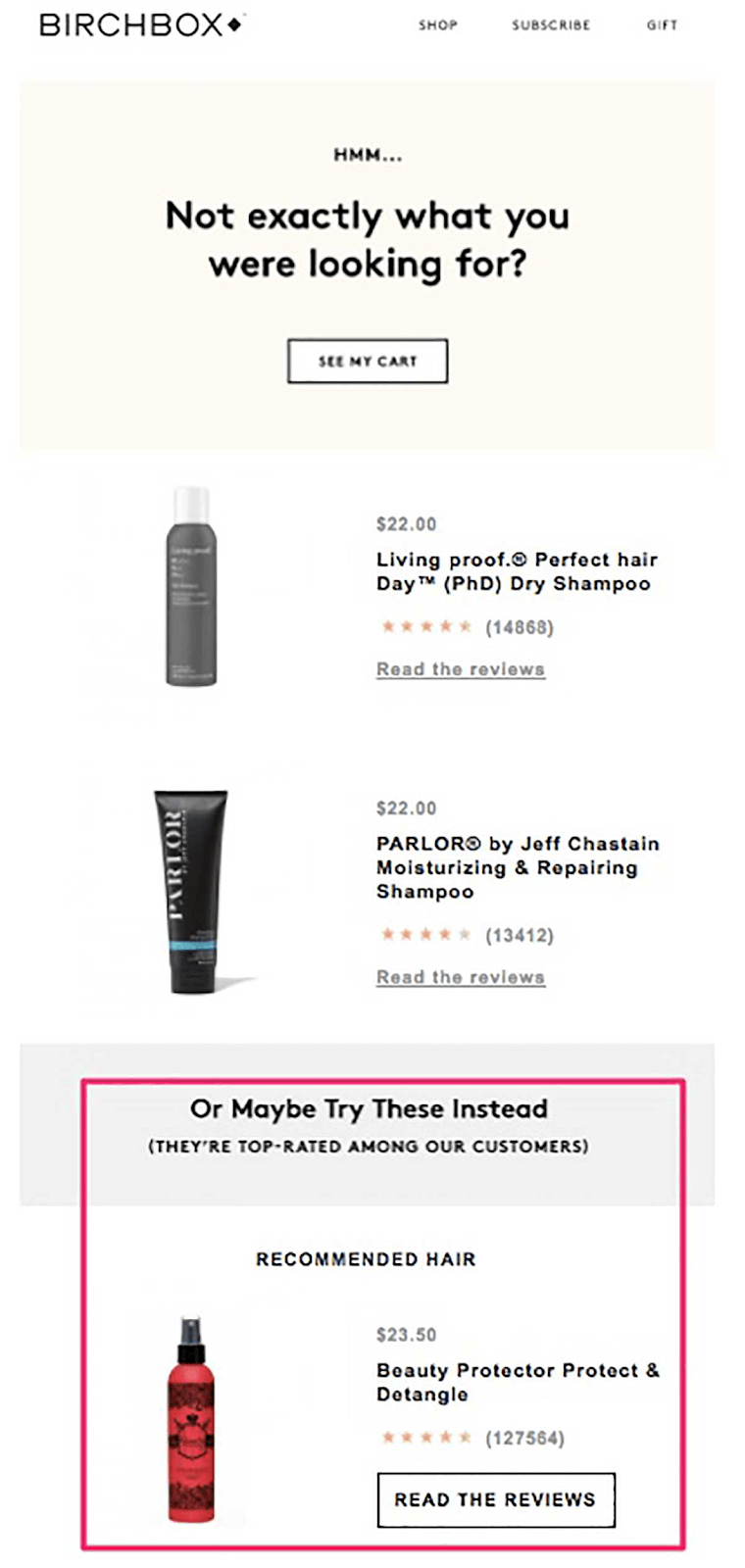 Image Source
8. Add reviews or testimonials
Including a review or testimonial about your product or service might be the final push a user needs. If you have one main product category where products share in your brand promise, pick a review that praises this promise. People are more likely to make a purchase when they know that other people had a good experience, so make the most of what your happy customers are saying.
For ecommerce stores with multiple product categories—e.g. shoes, bags, and dresses all in one store—you can feature a review about your service. Has a customer praised your fast returns and exchanges policy? Were customers impressed by your next-day delivery promise?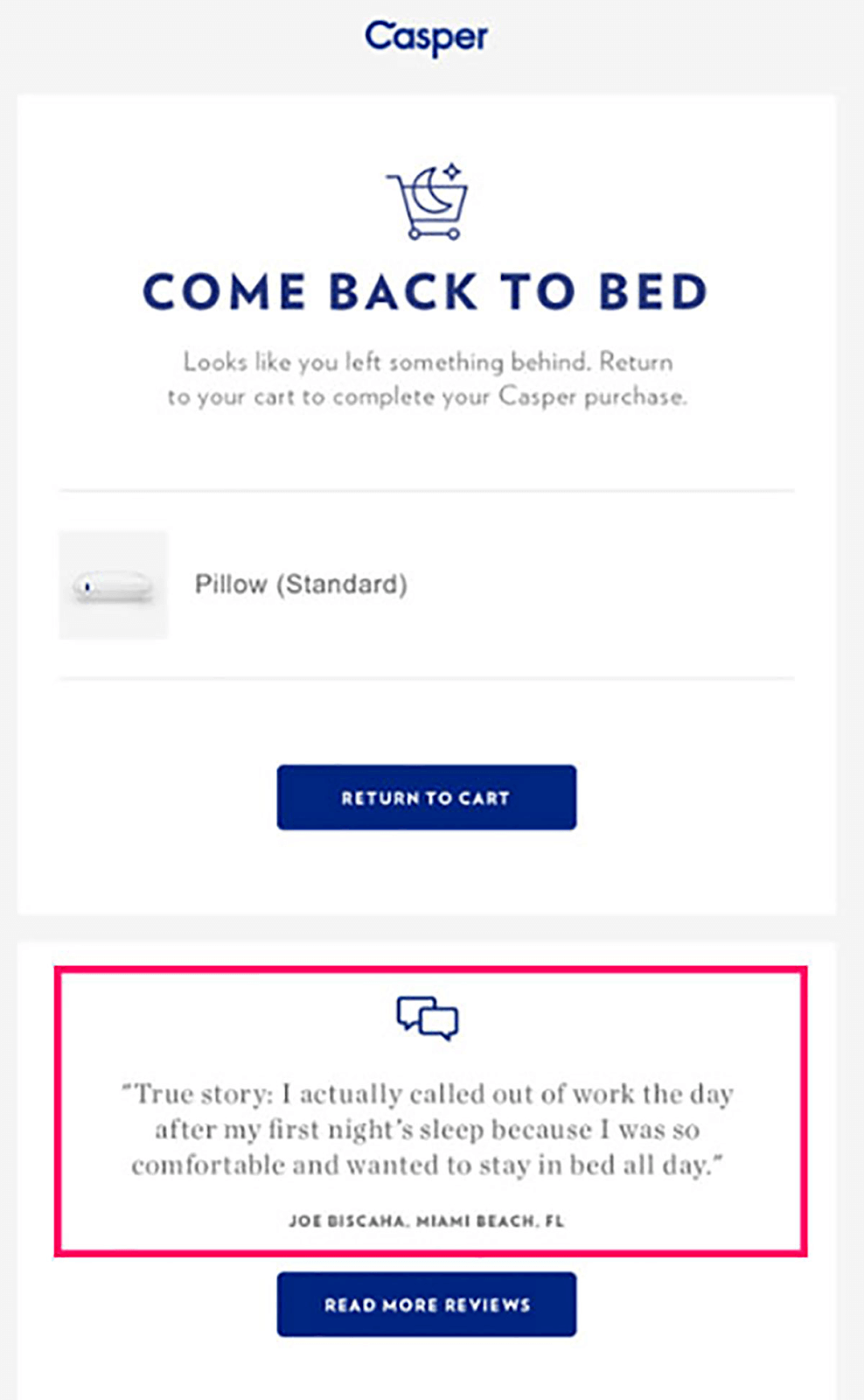 Image Source
9. Highlight key selling points
You can remind shoppers about your products' main selling points by including them in your cart abandonment emails. This can include a recent review, but you can display its overall rating as well. If possible, you might even list down the main promise of the products themselves, e.g. "100% recyclable," "Lifetime warranty," or "Cruelty free."
If your brand has some key selling points that you don't want customers to miss—such as free shipping or 24/7 customer support—include them in your email footer. While nothing online is truly free these days, giving the impression of free can bring customers back into their cart to complete their purchase.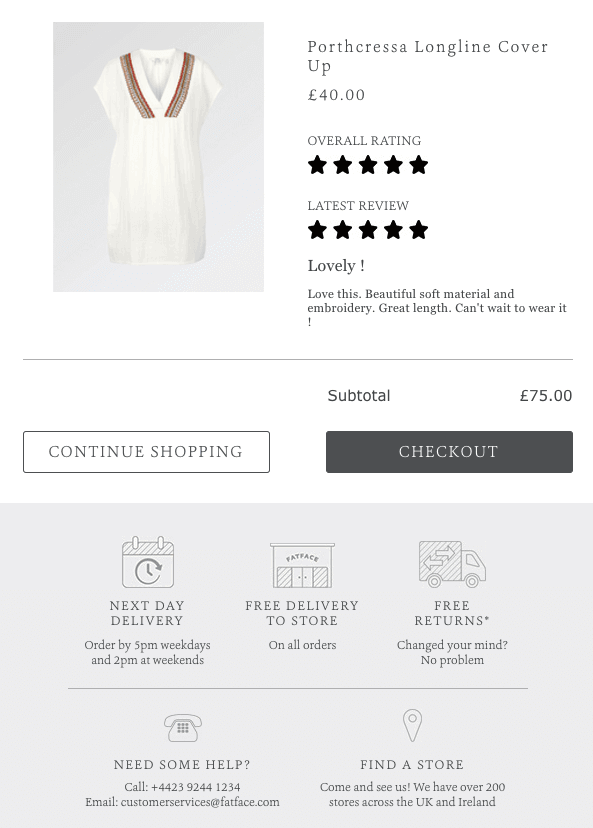 Image Source
10. Experiment with different email templates
As marketers, we believe that testing should be a priority—especially with brand touchpoints that have the potential to convert more sales.
Your abandoned cart emails may benefit from experimenting with different designs and templates. All the best practices we've listed above can be used to help you design these experiments, such as including a few of these tactics or omitting some altogether. Here are a few ideas for playing around with abandoned cart email designs:
Test whether you have higher conversions if you include a section of add-ons or upsells in your abandoned cart emails.
Experiment between CTAs and copywriting. For example, does "Recover my cart" convert higher than "Secure my items" in your CTA?
Swap product layouts. One template can feature large photos of products, while another template squeezes them in but focuses on scarcity copywriting.
Put your main CTA button at the top (under your header) or underneath cart photos.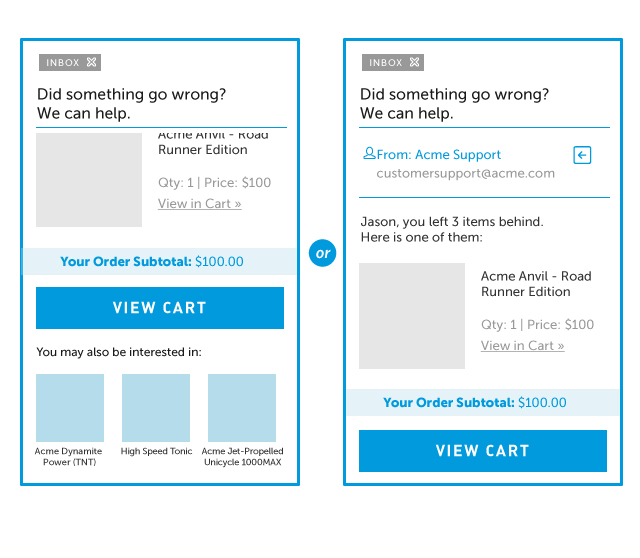 Image Source
Work on reducing cart abandonment rates from the get-go
While the tips above are important to help you get better conversions from your abandoned cart emails, there's no doubt that your first priority should be reducing abandoned cart rates in the first place.
To do this, focus on providing great end-to-end customer experiences. This includes integrating with tools that will help you create a beautifully-designed ecommerce store, put up efficient customer support, and even send professional-looking invoices to customers.
A killer ecommerce strategy that focuses on low abandoned cart rates combined with these abandoned cart best practices will help you skyrocket your sales and grow your business like never before.