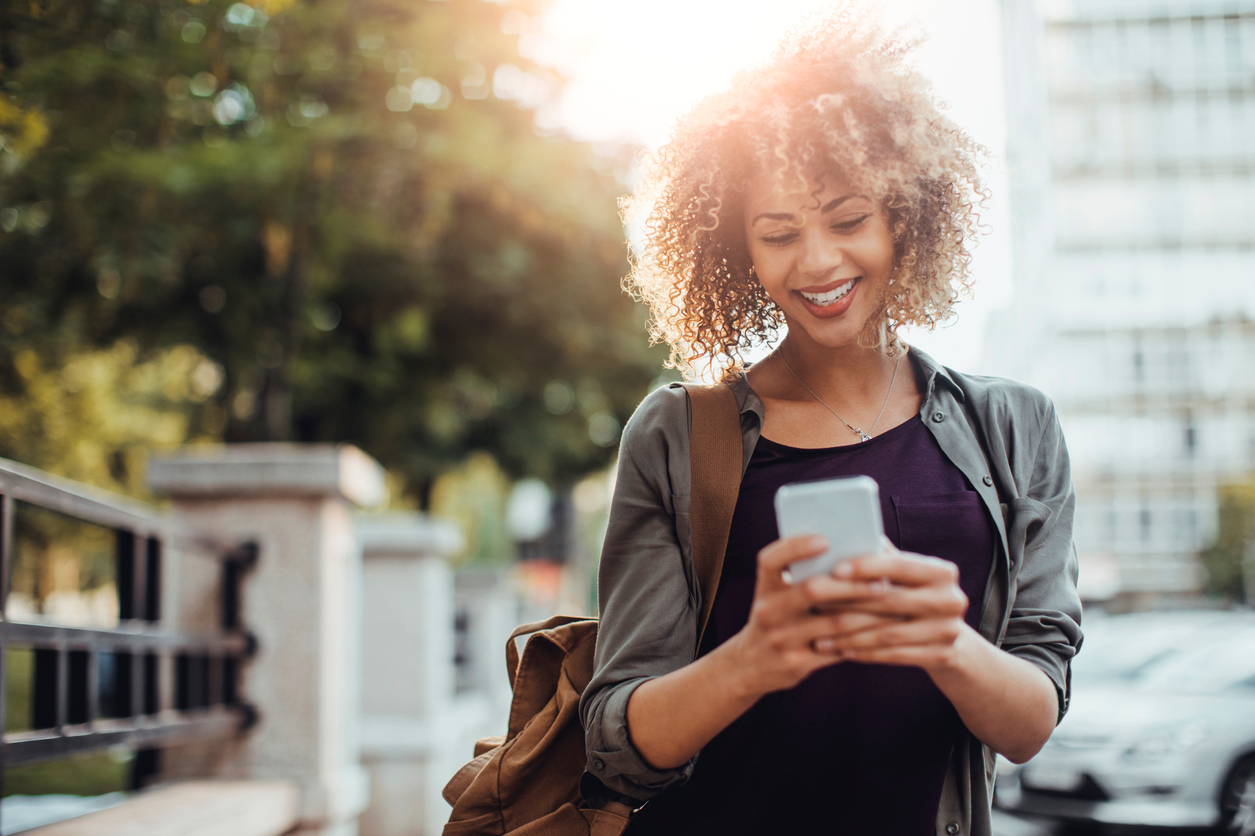 We're reposting this article about mobile-first indexing to help keep merchants in the know about Google best practices. Google brought up mobile-first indexing again (after a long hiatus), so we thought it was a good time to re-share Meg's insight on this topic! Have any questions, or want to learn more? Leave us a comment below!
Gather 'round the fire, merchants, because it's time for another mobile search update! Google recently announced that they're experimenting with a mobile-first index designed to create more user-friendly mobile search results, and there have been questions from the ecommerce world ever since. We have you covered with a quick overview of what it means for your store and how to stay on top of it. This is a long one, so here are the spoilers:
If you have a responsive theme, you will not be affected by this change.
If you're using mcommerce, we strongly encourage you to switch to responsive – we'll explain why in the post.
Our theme options are listed at the bottom of the post!
Onward!
What is Mobile-First Indexing?
The idea behind mobile-first indexing is actually quite simple, although it represents a distinct shift from Google's current model. Google's traditional indexing system works via crawling a page or sitemap, creating a "copy" of pertinent data to put in the index, and then pulling from that index to serve the best possible websites for any given search engine query. That's why HTML content and meta data are so foundational to SEO: they become part of the index, and are one of the primary ways to determine the relevance of your page to the query.

Other ranking factors, like page engagement and popularity, then govern how your page stacks up against the hundreds of thousands of other pages that are also relevant to a particular query. The index is the furnace that makes those other ranking systems possible, housing all indexable pages on your website as possibilities for the search results and creating a rudimentary understanding of what the page is all about.

Currently, Google's index is comprised entirely of desktop content, which means people who make mobile searches will be pulling from an index that is fundamentally informed by desktop data. Other mobile ranking factors can sort the results in a way that is still designed to serve the best possible mobile experience to the user, heavily influenced by the "Mobilegeddon" update of 2015. However, the search sages over at Google noticed that because of the desktop-first indexing, mobile search results are often not as accurate as they could be. Mobile-friendly (not responsive) websites are usually pared-down versions of their desktop counterparts, which means the page a user visits on their mobile device may not contain the information they were actually hoping to find.

Since more than 50% of searches are performed via mobile device, Google has decided to fundamentally reshape its index in a way that best meets the needs of its users. This means – you guessed it – Google will no longer be using the desktop version of a page to build its index, but the mobile version. The difference between this and "Mobilegeddon" is that Mobilegeddon affected mobile search results only. This one will be impacting all search results, with desktop searchers receiving results that are informed by the mobile index.
When is it Happening?
We're not sure! They started experimenting in November, but it hasn't hit the mainstream yet. We can assume that it will be the near future, and that it will be rolled out gradually rather than all at once. They've promised to give people a heads-up when it launches, so we'll give you a nudge as soon as we hear the news.
Why Can't Google Just Create Two Indexes?
It would be nice, wouldn't it, to simply have a desktop index for desktop users and a mobile index for mobile users? This isn't currently an option that's on the table. The theory is, because mobile sites contain less information than desktop sites, they are more likely to contain the most essential, relevant information for that page. So, they're a safer bet when your job is to make sure that results are targeted and useful no matter the device.
How Will This Impact Your Ecommerce Site?
There are two main types of website that will be impacted the most:
Sites that serve different content for mobile users versus desktop users, and
Sites that have removed structured data markup from their mobile pages
The former group risks creating the inverse of the problem Google was hoping to address in the first place, serving their desktop users an experience that no longer makes sense for the query or losing the ability to appear in the search results for valuable information that only appears on the desktop site. The latter is because structured data is included in the information Google indexes, so if that's not tied to both the mobile and desktop versions of your site, it will become lost in the transition. Structured data includes location markup, product reviews, and other rich snippets that impact the way your site appears in the SERPs.

In plain English, this means if you're using the mcommerce function on the Volusion software, the information that you're hoping to convey might not end up making the index, since mcommerce works by creating two separate versions of your website: the desktop version and the more streamlined mobile-friendly version. If you're using a responsive theme, on the other hand, your website will not be affected, since responsive design works by adapting the original desktop code to each device rather than creating separate code (and reducing information). As such, your original index and your mobile index are one in the same.
So, What Can You Do?
You've probably figured this one out already: switch to a responsive theme. In doing so, you won't be vulnerable to this algorithm shake-up at all. If you already have one, no further action is needed – but thanks for making it this far! Switching over to a responsive theme is easy – and remember, if you need help, we're here. Hop on over to our available templates, and choose one of our beautiful options to set yourself up for success on desktop, mobile, and beyond:

Another benefit of switching to a responsive theme is that they're our newest designs, which means they are on-trend and provide an experience that web-savvy customers trust. Shake-ups like this might put you on edge, but we're always around to catch them as they happen and create a plan. Make this plan a fun one and treat your site to an upgrade!