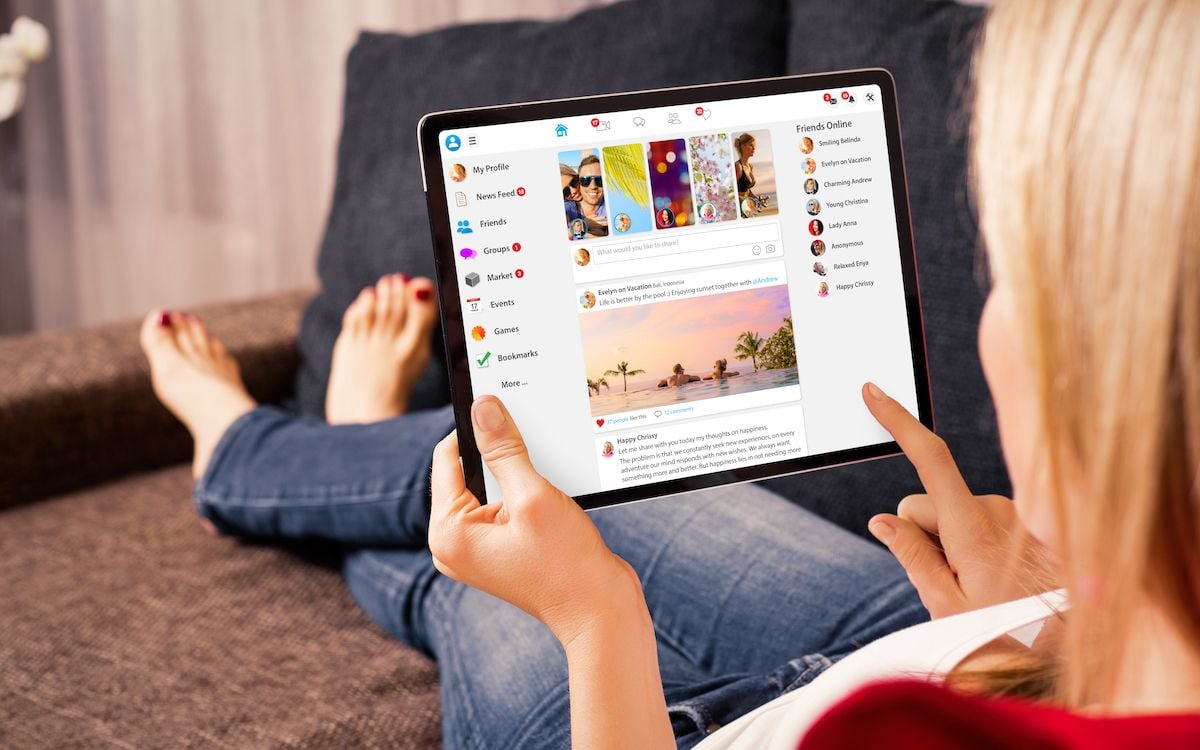 Facebook recently announced a restructuring of its main feed for all of its users. The announcement came after a leaked internal memo that revealed very short-term plans to structure the feed around video content like Facebook Reels and Stories.
Naturally, this development has major implications for video content throughout the wider web, and it may place Facebook in a better spot for video content competition with social media platforms like TikTok. Today, let's break down the implications of Facebook's main feed restructuring for video content throughout the Internet.
What Is Facebook Doing?
The leaked internal memo essentially stated that Facebook wants to turn the main feed—a cornerstone of social media interaction and one of the platform's flagship features—into a "video discovery engine." In a nutshell, the idea is to make the feed much more usable and dynamic for users seeking out new and engaging video content.
Head of Facebook Tom Alison stated in the leaked memo that Facebook wants to "turn Facebook into a place where people can go and get recommendations" for video content they enjoy or are likely to enjoy based on algorithmic predictions.
In essence, this will turn Facebook into a place where video content will be recommended to users more frequently, even if it comes from people users don't know or recognize.
What's the change? At the time of this writing, Facebook prioritizes content that is published, created, or shared by user connections, like friends and family members. It's a distinction that sets Facebook apart from platforms such as TikTok and even Instagram (which is itself owned by Facebook).
But the change to Facebook's main feed will make the platform much more dynamic and engaging for those who like to scroll endlessly on social media and find new, funny, or otherwise compelling video clips.
Why Is Facebook Doing This?
The restructuring alone is an important development, but understanding the business reasons behind Facebook's decision is also crucial. According to the leaked internal memo, Facebook has three near-term priorities that the feed restructuring should help accomplish:

Make Facebook Reels more successful: Currently, Reels is seen as a lesser version of Instagram Stories or TikTok's video discovery feature. But this restructuring could make Reels a true competitor in the video content-sharing space and generate more organic traffic.
Build better recommendation technology: In theory, this will feed into the rest of Facebook's algorithmic and recommendation goals, which often focus around sending better advertisements to users.
Unlock message-based sharing: Social media users are more frequently both sharing and discovering content through Facebook Messenger instead of doing so publicly on the main feed. Rather than counteract this trend, Facebook wants to lean into it and make it easier for users to share content through its various messaging apps.
All in all, it's clear that Facebook considers this feed restructuring push to be an important element of the platform's growth and evolution, especially in the more crowded market it now finds itself in.
How Will the Facebook Feed Work?
Facebook's new feed will undergo visual and functional changes. In theory, the new Facebook will have:
A main "tab," which will feature a mixture of Reels and Stories at the top of the screen. This should allow users to instantly and easily access engaging video pop-ups.
"Discovery Engine" recommendations below the main tab. These will be powered by algorithms from Facebook and Instagram. According to Alison's leaked internal memo, the resulting experience will be visual and video-heavy, with easy prompts and buttons to send video content to friends.
Each user's Messenger inbox at the top right-hand corner of the app. Notably, this will go against Facebook's prior decision to separate both Facebook itself and Facebook Messenger as separate applications, which occurred eight years ago.
So, in summary, Facebook's new feed will:
Be more visual-heavy
Make it easier for users to share video content
Focus less on text-based content on the main feed
It's tough to say whether this change will be popular with users or whether it will roll out successfully at all. Again, Facebook's main feed is a staple aspect of the platform for many, and this could reduce trust in the social media giant. But this change will undeniably shift the way people perceive Facebook and how it operates as a social media giant.
When Will Facebook Implement These Changes?
At the time of this writing, it's not yet known when Facebook will fully transition to a so-called "discovery engine." However, the leaked internal memo from Alison sounds like the company wants to make the change sooner rather than later to coincide with other Metaverse-related developments.
This is no surprise, given the meteoric rise of platforms like TikTok. Facebook has been lagging behind many social media platforms over the last few years. The company may believe that pivoting into a video-first content platform will help Facebook rise to its former prominence or compete more directly with new and up-and-coming social media companies.
Be on the lookout for this Facebook feed change throughout 2022.
The Effect on Video Content Across the Web
More broadly, Facebook's feed restructuring effort may have applications for video content shared throughout the wider Internet. For example, content creators may try to make even more short videos and "clippable" content now that Facebook is getting in on the short video content craze. We're already seeing this with companies like YouTube introducing short video formats called "Shorts."
Furthermore, we might see a decline in sharing videos over platforms like YouTube overall. Instead, users might share their videos through Facebook or its Messenger app directly.
Time will tell what the implications and long-term effects of Facebook's new feed will be. The new feed hasn't launched yet, but you can rest assured that it'll make waves in the Internet's content ocean once it splashes down.