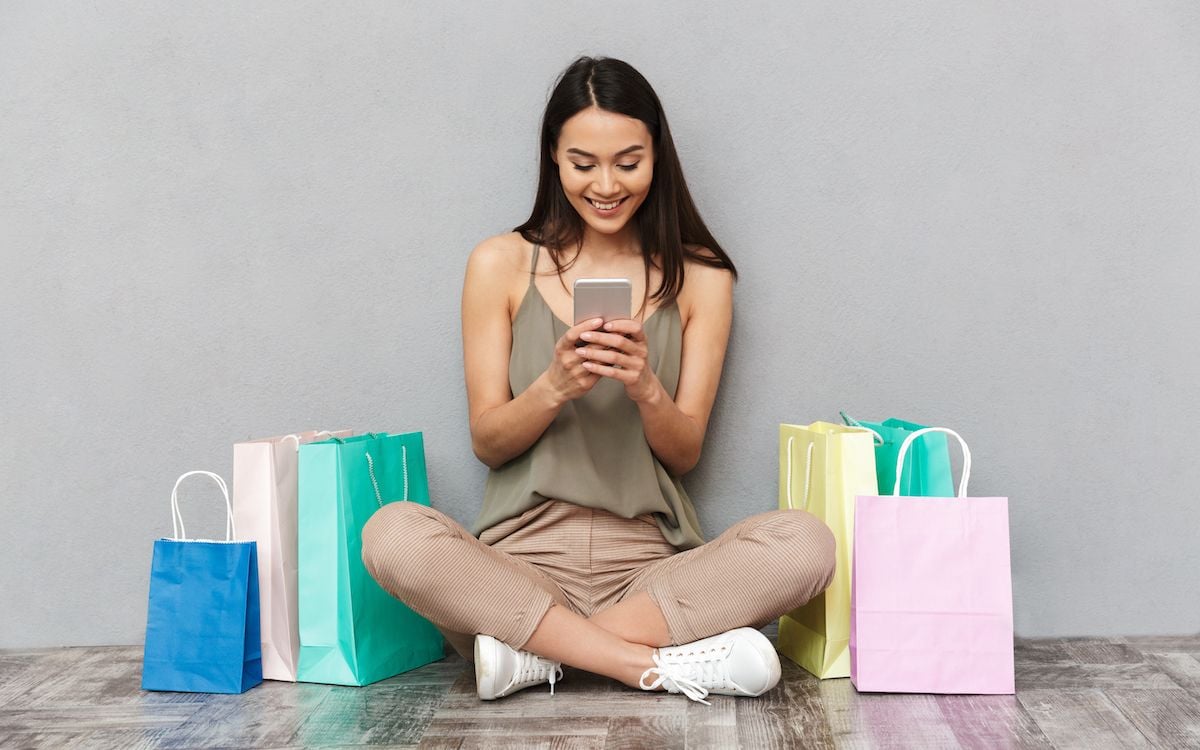 You've listed an item on your website. You've optimized the product description, showcased eye-catching images, and even offered a discount. But still, no sales.
These days, listing a product simply isn't enough to get anyone to buy. Amazon alone has an inventory of more than 12 million products at any given time (not including books, media, and marketplace sellers). Talk about competition.
Despite Amazon's behemoth market share, SMBs still have ample opportunities to stand out—by monitoring shopping trends and making sure they are on top of what's new. Here are a few ongoing, new, and emerging trends ecommerce business owners should keep an eye out for.
1. Mobile Shopping
In 2021, more than 70% of ecommerce sales worldwide were expected to be generated via mobile devices (tablets included). Take a look at your current web analytics—how many visitors are finding your store via mobile vs. desktop? But more importantly, is your store mobile-friendly in the first place? (You can find out for free here.)
Clarity and convenience come first for customers shopping on their mobile devices. Imagine deciding to buy a product only to be met by a clunky, disjointed checkout process where buttons don't do what they're supposed to and image files are so large, they don't load at all. There goes that sale. Reduce friction by creating the most seamless checkout experience possible across different devices. If customers find it troublesome to give you money, you can bet they'll purchase a product like yours elsewhere.
The website and mobile version of your website should not be identical. Mobile screens have far less surface area than desktop. So on mobile, prioritize the most important menu items and make it easy for customers to find what they're looking for.
Mobile is critical for SEO, too. Back in 2017, Google introduced mobile-first indexing, meaning Google primarily uses the mobile version of the webpage for ranking and indexing purposes. All the more reason to make sure your site is mobile-friendly.
2. Buying Directly From Social Platforms
Depending on the year you were born, you may remember the days of shopping on QVC: live broadcast demos of trendy products, offered in limited quantities, for 24 hours a day, 7 days a week. To order? Simply pick up your phone and claim your deal.
While QVC hasn't quite gone extinct, social platforms have breathed a new life into the live shopping experience. These days, you can find influencers of all types livestreaming products they swear by on platforms like TikTok, Instagram, Facebook, and Amazon.
Did you know that livestream shopping sales are expected to reach $35 billion by 2024? If you haven't entertained the idea, it's a good time to do it now. Here are 17 of the top live shopping platforms to stream your shop to the world.
3. Influencer Recommendations
Would you take advice from someone you don't know? It turns out that when it comes to purchasing a product, most people would! In 2022, 30% of consumers report that influencer recommendations are one of the most important factors in their purchasing decisions, compared to 27% for recommendations from friends or family.
If influencer outreach isn't already part of your marketing plan, you'll miss out on a rapidly growing consumer base that looks to social media for their next purchase. Don't fret—it's not that complicated. To start, search for people reviewing the type of product you offer on YouTube, TikTok, Instagram, etc. If your product is on par or better than the ones they're reviewing, reach out to see if they'd be willing to give your product a try in their next video or post. And if they are, don't forget to leave them with an irresistible incentive or discount code to share with their followers.
4. Alternative Payment Methods (APM)
More and more Americans are going cashless. Think of the last time you took bills or coins out of your wallet to make a purchase (parking meters and garage sales don't count). Today's consumers favor Alternative Payment Methods (APMs) like credit cards, loyalty points, digital wallets like Google Pay and Apple Pay, and cryptocurrency. And why wouldn't they? APMs open up a whole new world of convenient commerce where transactions take place with minimal effort and maximum convenience.
The benefits for merchants are substantial, too. APMs result in less payment friction, decreased cart abandonment, and lower processing fees. Plus, digital wallets offer an extra layer of security via fingerprint authentication and Face ID.
5. Buy Now Pay Later (BNPL)
Goodbye layaway, hello BNPL! Major brands and retailers have offered this service for quite some time now through PayPal, Klarna, Affirm, and Afterpay, and more. But lucky for small- and medium-size businesses, more and more payment gateways like PayPal Checkout are making this coveted payment option available.
What makes BNPL so attractive to buyers? It lets them make a big purchase on the spot—no application for credit necessary. Plus, payments are automatic, so they don't have to worry about making them on time. Unlike traditional layaway that requires wait periods or an application process, BNPL is built for the modern consumer and is here to stay.
In Conclusion
The good news is that you don't have to jump on these shopping trends all at once. Whether you decide to focus on APMs or influencer outreach is up to you. But do make sure to draft up a plan (with deadlines!) to keep you and your team accountable.