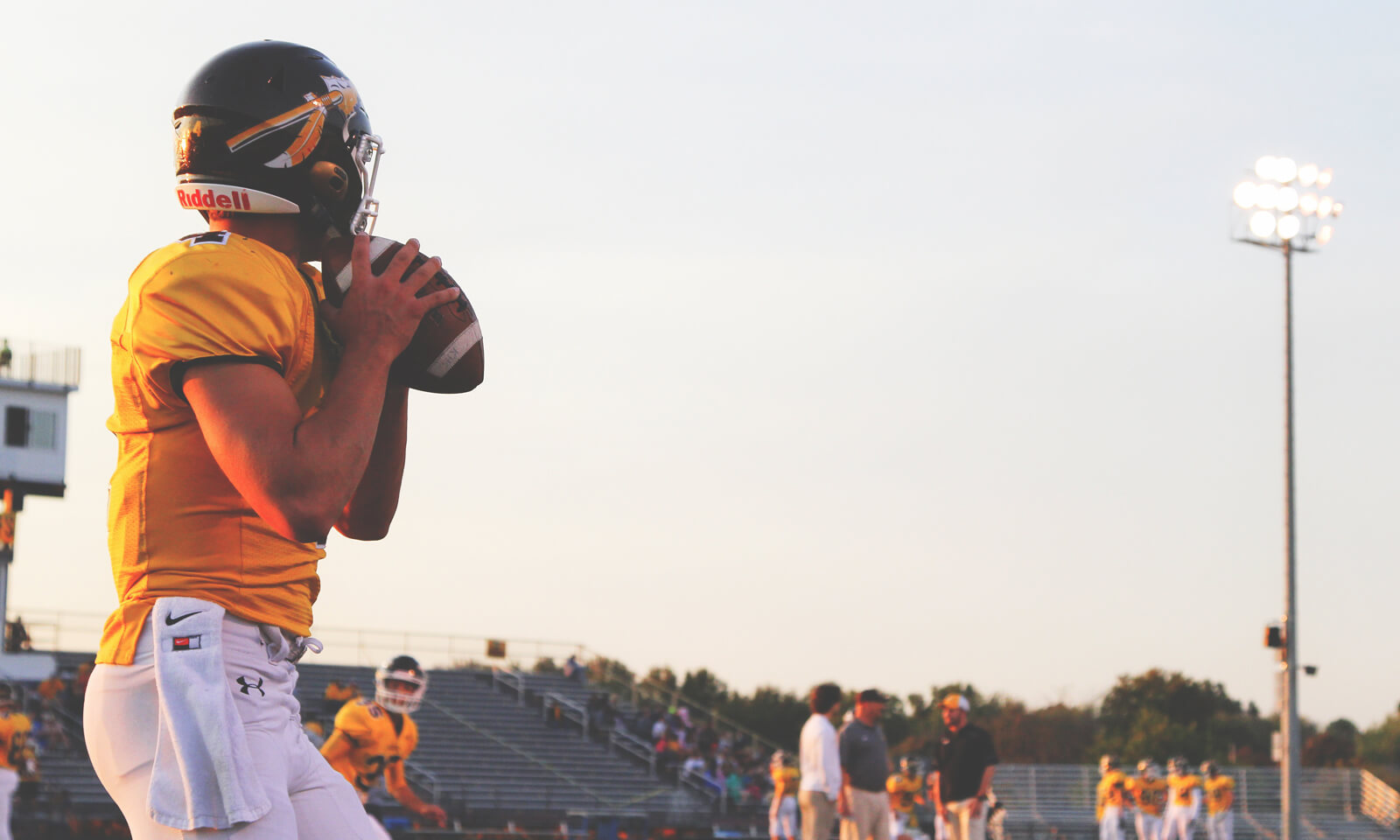 The fervent pace of shopping around the holidays requires a level head and lots of planning if you own an online business. Products need to be well stocked, shipping calendars need to be coordinated, social media promotions need to be scheduled and any number of small tasks need to be handled as they arise.
The holidays also means being in the middle of the American football season, with several teams positioning themselves for a big push toward the playoffs. It's also a time when fantasy football players are right in the thick of their respective leagues, finding out which players perform best and which trades they need to make to take their league's championship. Running a fantasy football team is exactly like running a small business. Well, not exactly like it, but it's close! Let me show you how.
Start Your Star Player
We'd all love to have a business that performs well in every facet during the holidays, but the truth is the most popular products tend to draw the most traffic and sales. A smart fantasy football player knows to start their star player to carry the load and score points for their team. Your "star player" product needs to be well stocked, competitively priced and given the best chance to succeed with accompanying promotions such as newsletters, social media posts, promo codes and homepage promotional graphics. Bottom line: Do whatever you have to so your star product can carry your team.
Pay Attention to Your Role Players
A quarterback can throw touchdowns and dictate a top-performing offense, but the quarterback is nothing without a supporting cast of players. Just like you'd add secondary receivers, running backs and a clutch kicker to your lineup on game day, make sure your website is ready to handle secondary traffic that your "star player" can't handle on its own. Products related or complementary to your moneymakers should be well stocked to encourage impulse purchases. Consider limited-time sales such as BOGO or a free gift with a minimum purchase to encourage higher average order values and larger average cart volumes. Try discount codes for particular lines of secondary products to try to clear inventory. Your "star player" (or players) should lead the charge, but this is a team effort.
Do Your Research Before Game Day
A meticulous fantasy football player will research each individual player on his or her team to see how the player's real-life counterpart might fare on any given game day. The idea is to give their players the best chance to succeed so they have a better chance of winning in their fantasy league. In the ecommerce world, your research should come in the form of tasks such as double checking stock, running test orders to make sure your payments are processing correctly, sending test emails of your newsletters or hyping your followers on social media. You need to plan accordingly to give yourself the best chance to succeed on those big shopping days.
Audit Your Team
In the off chance that you drafted a perfect fantasy football team, you may not need to make any changes to your lineup. An online business, however, can always use some refinement during the busy shopping season. Consider small tweaks to your processes and promotions if you find things aren't running as smoothly as they should. Some examples of this include:
A/B testing landing pages with different button colors or font sizes if conversions are low
Making new variants of social media ads with different messaging or images
Increasing or reducing free/discounted shipping thresholds to encourage more purchases
Rotating homepage images with different graphics to push different groups of products
Featuring different products in your homepage Featured
Products section
Trying flash sale discount codes to reduce abandoned shopping carts
Just like success in fantasy football, your success in managing your business around the busy holiday shopping season comes down to letting your popular products or services lead the charge, making sure the site has plenty of well-priced, attractive secondary options and lots of careful planning. What will your game plan be for the holiday shoppers next month? Let us know in the comments below!