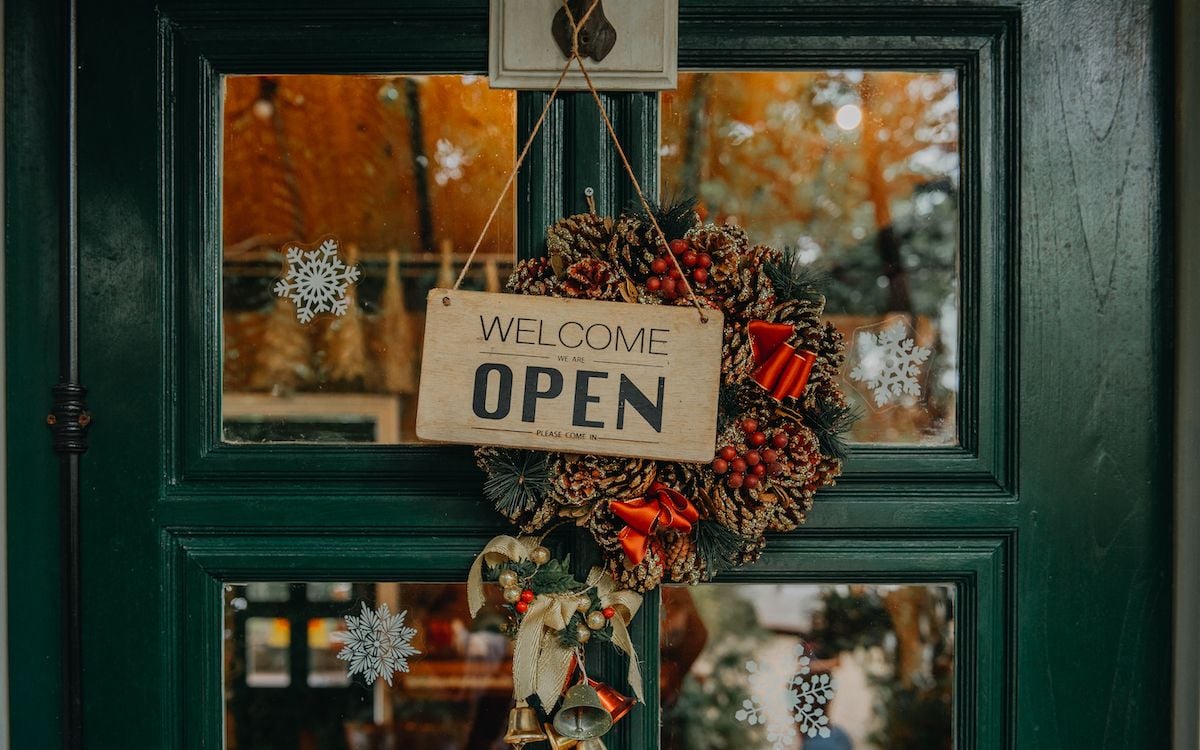 The holidays are nearly here, and with them comes the inevitable rush of fulfilling and delivering last-minute orders. During this busy season, communication is key for online businesses. To keep your customers happy and your stress at bay, follow these helpful strategies to ensure that your messaging helps you effectively communicate with your customers during the holidays.
Personalize Where You Can
As with all types of messaging, you'll want to make sure that your holiday messaging is as personalized as you can make it. People in general are more likely to take action when a message is personalized rather than more broad; in fact, McKinsey & Company reports that 71% of consumers expect companies to deliver personalized interactions. Address customers by name and provide them with suggestions based on their past purchasing or browsing behavior in any marketing you do over the holidays.
Announce Important Deadlines
In the online shopping world, holiday deadlines are important. If there's a date by which your customers need to purchase to receive their order by Christmas, make sure to let them know in advance. Likewise, if you are running a holiday promotion, make sure you clearly state the beginning and end dates. We suggest adding this information to a prominent spot on your site, such as your template, or sending a newsletter to your customers. Anything that tells your customers how much time they have to take action, save money, and avoid delays will contribute to your holiday selling success.
Incorporate Your Brand Spirit
It's tempting to want to adjust any messaging you are planning on to fall in line with the holiday spirit. This is a great idea for reaching people who are already in the mood for more holiday excitement—however, don't let it overpower your own branding. Make sure that any holiday-related design tweaks and copywriting you do still lets your brand's true spirit shine through as well. For example, it would feel jarring for a business whose tone is typically strong, powerful, and hard-hitting to include cutesy language or fluffy polar bear cubs in their messaging.
Be Inclusive to Boost Sales Potential
In the U.S. at least, the holidays that dominate most messaging are Thanksgiving and Christmas. It is definitely important to hit on these holidays if the majority of your audience is likely to celebrate them, but don't overlook other important holidays happening around the same time. For example, Diwali occurs leading up to Thanksgiving, while Hanukkah leads up to Christmas—and Kwanzaa falls right after Christmas. Additionally, Boxing Day is a popular shopping holiday after Christmas celebrated across various countries as well. The more you can cater to your audience's individual experiences, the more likely you are to make more sales.
Run Attention-Grabbing Promotions
Make sure that any promotions you run around the holiday season fit in with the season—and stand out. For example, bundled products work perfectly for gift add-ons by eliminating the hassle of searching for and purchasing items separately. Planning a 10% off sale? Bump it up to 12% off for "the 12th month of the year." Free gifts with purchase are another great promotion to offer since most customers are in the gifting spirit. Don't just tell customers you're running promotions so you can sell more—relate them to the season so they feel at least a little bit less than a sales tactic.
Ensure Clear Calls-to-Action
As you plan the way you word your calls-to-action during the holiday season, make sure they are clear, concise, and benefit your business. A simple "happy holidays" message to your customers may not feel like it needs a call to action, but perhaps you can use this message to remind customers to sign up for your loyalty program or refer a friend to your business. Make sure whatever call-to-action you include on each message makes sense and doesn't require a lot of steps on your customers' part, and you're likely to see some conversion.
Support Customers on Social Media
During the holidays, you will likely see increases in activity across your social media channels—and there's nothing worse for customers than reaching out with no response. Whether they're sending questions, concerns, or compliments, you should acknowledge each post with a thoughtful and timely response. This will help your customers to get the answers they need and grow their confidence in your online business. Help yourself and your team out by creating a schedule to monitor each channel to ensure you get the coverage you need.
In Conclusion
Selling online during the holidays comes with its own share of obstacles, but clear communication is the key to happy customers and higher sales. By employing these strategies, you'll be on your way to offering a better holiday experience in no time.