Setting up shipping
So you've sold your first item. Awesome! Now it's time to get the goods from point A to point B. Obviously, the first step in shipping is figuring out who the heck is your best (and most affordable) option. Your four main options are USPS, UPS, FedEx and DHL, though there are a number of other companies out there. Here are a few good questions to ask when vetting shipping services:
What kind of products am I shipping? Are you selling shoes that will need to be sent in giant boxes, or clothing items that will easily fit in a small mailer? Some carriers can't deliver items of a certain shape or size, while others charge higher rates for certain items.

Which providers are most reputable? Go with a name you know; we humbly suggest any of the four options listed above. This will provide you (and your customers!) with a greater sense of security.

How will I get my packages to my carrier? Will you need to make a daily schlep to the post office, or will your carrier pick up goods for you? If you have to drop off packages, where's the nearest place you can do so, and when are they open? Your chosen carrier's website should have listings of their locations, along with detailed hours.

Will I be shipping internationally? You may start small, but international shipping is something you might want to consider eventually. Compare rates and provisions for international orders up front, and check out carriers that are specific to certain countries.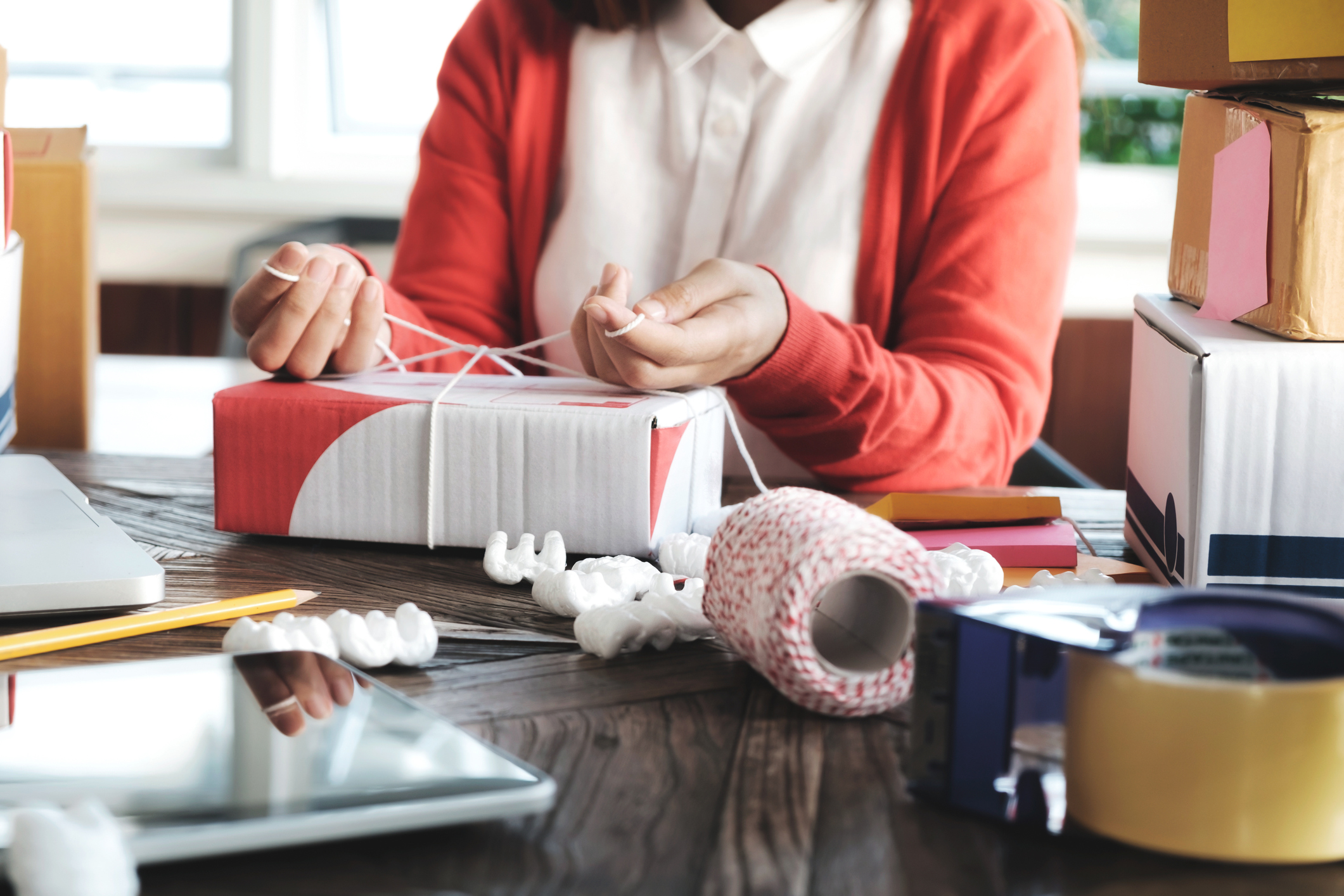 Shipping costs
We've gone over how to figure out what shipping will cost you, but it's equally important to figure out what it will cost the customer. Here are a few options you can provide:
Free shipping Yes, it's hard to bite the financial bullet and offer free shipping on your products. But people love free shipping, and if you're selling goods that have high retail competition, free shipping may be your trick to getting ahead of the crowd. You can also incentivize customers to buy more by offering free shipping on orders over a certain dollar amount.

Flat-rate shipping This is exactly what it sounds like: with flat-rate shipping you can charge a set amount based on the total order weight. For example: $5 for 0-3 pounds, $10 for 3-6 pounds, etc. Consider using flat-rate shipping for promotional purposes, such as "This week only! $3 shipping on all scarves." You can also use flat rate shipping to utilize USPS' fixed-rate envelopes.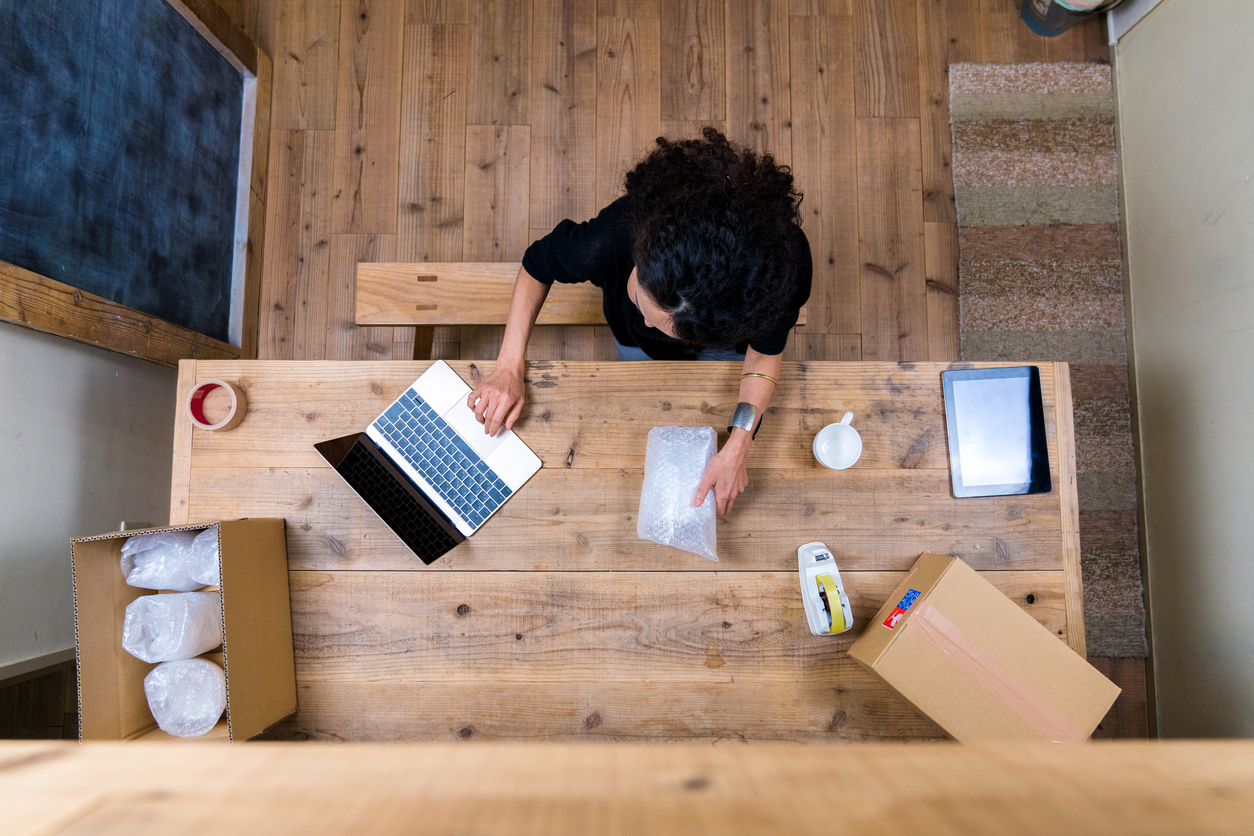 Returns & Exchanges
Returns should be no-hassle for both you and your customers. Write out a crystal clear policy (or have a wordsmith friend do it for you), and have it prominently displayed on a Returns page. Need some help writing your return policy? We have a tool that will do it for you!
While your policy doesn't have to be super formal, it should achieve the following:
Keep it clear Not everyone can speak legalese, so write your policy in plain English. This will help reduce a ton of confusion, which will in turn reduce the amount of time you spend answering the same questions over and over.

Indicate changes in your return policy Some online businesses offer free return shipping, but not everyone has those kinds of moneybags. If you charge return shipping or restocking fees, state that explicitly in your policy.

State your timeframe and explain how refunds will be delivered Your policy should explicitly state how long customers have to return an item, and how their return will be credited, whether it is a store credit or refund to their card.

List all requirements for returns Does the product need to be in its original packaging? Can customers open the product beforehand? Where do they need to send the return? Should they include a receipt? Think of all the different requirements and include them.
Overall, you can prevent returns before they happen by meeting or exceeding customer expectations. Make sure your product images and descriptions are accurate, so customers know exactly what they're in for!
To sum it up
Figure out your shipping basics Who is the most reputable carrier out there? What about the cheapest? How are you going to get your goods out the door? These are all simple questions, but the answers will take time, planning and research.

Figure out shipping costs for you and your customers Decide if you want your shipping to be free, discounted, weight-based or decided on some other factor. Be sure to consider how offering certain deals might compel customers to spend more.

Put care into your return policy Your return policy should be crystal clear, easily readable and list all requirements and timeframes for returns. Having an easy-to-navigate policy will save you lots of customer service agony in the long run.