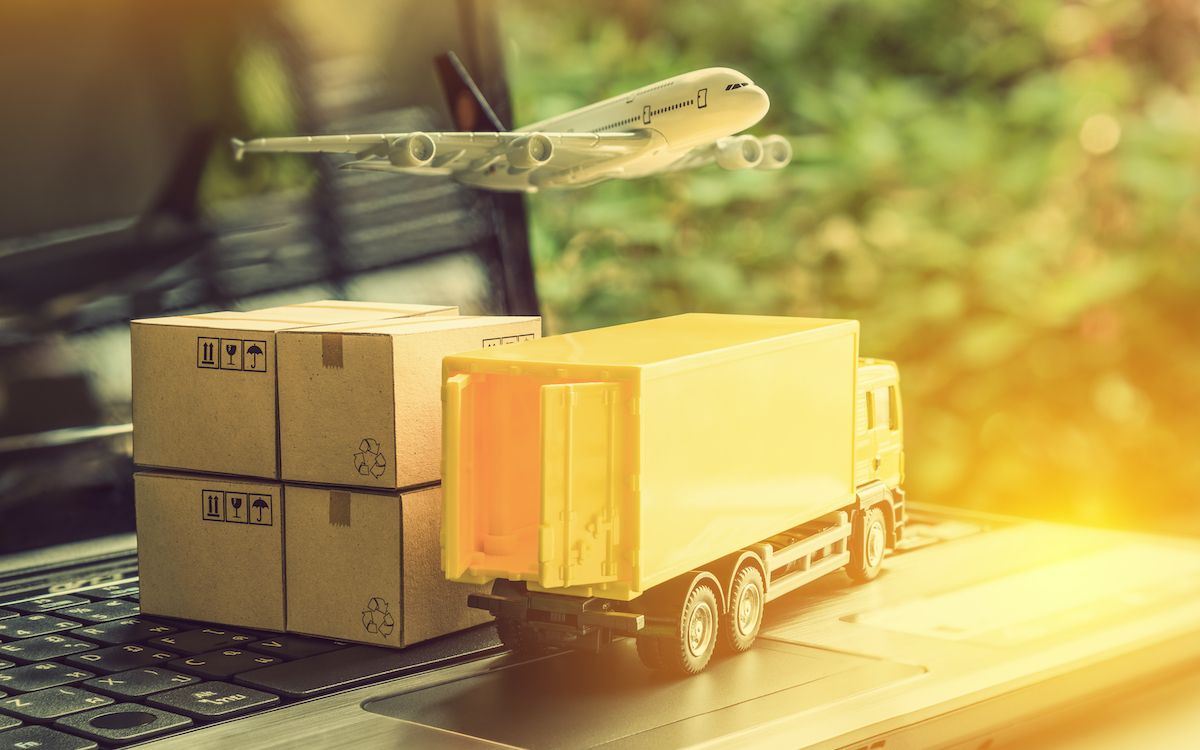 There are many important things to consider when building your ecommerce business, from what products you will offer to how your ecommerce site will look. Most of these decisions are fun and interesting; however, some logistical details can fall on the less-interesting side of business ownership. Choosing a shipping carrier may fall into this category for you, but avoid the temptation to rush through your options—doing so can end up costing you in the long run.
Ideally, you'll want to choose a fast, reliable, and affordable shipping carrier that helps you streamline shipping activities, allowing you to focus on the more exciting aspects of running your online store. But how do you choose the right carrier without spending too much of your valuable time? Below, we walk through some of the most important factors merchants should consider as they decide which shipping carrier is right for their ecommerce business.
1. Product Categories
First, consider the size of the items you are shipping to your customers. Some carriers can't deliver items of certain sizes or shapes, while others charge different rates for such items, so make sure your products can be shipped using your prospective shipping carrier before you choose them. Additionally, every shipping carrier has its own list of product categories it restricts for various reasons, so make sure your products don't violate their shipping policies.
2. Shipping Locations
You may not think about shipping globally at first, but it's an important option to consider. Be sure to compare rates and provisions for international orders up front, and check out carriers that are specific to certain markets and countries, such as Canada Post and Australia Post. You can also always look for a shipping logistics company whose international networks will handle the entire process of crossing borders and changing shipping carriers for you.
3. Shipping Speed
Thanks to the prevalence of Amazon and its one- and two-day shipping options, today's shoppers expect their orders to be delivered quicker than ever. For this reason, it is important to choose a carrier that offers the fastest shipping options that are feasible for you. Once you have decided upon a shipping carrier and know how quickly items will be shipped, make this clear on your site so that shoppers have proper expectations for delivery timeframes.
4. Pricing & Surcharges
To compare prices, first look at the weights and sizes of your products and refer to the carriers' websites to determine your average shipping cost for the destinations you're selling to. Small price differences may seem irrelevant, but they can add up quickly. Additionally, confirm whether any surcharges may apply to your shipments and factor that in as well. If you want to offer free shipping, consider adding shipping charges into your product prices to make up the cost.
5. Live Rates & Software Interaction
If you're not already familiar with the term, "live rates" refers to a site's ability to calculate the exact cost of shipping once the customer has entered their address. Live rates are calculated based on product weight, destination, and what the carrier is charging at the time of the order. Find out which carriers offer live rates and ask your ecommerce provider whether their platform supports live rates—and for which carriers—to make sure you can include this on your site.
6. Multiple Options
Many online businesses allow their customers to select one of multiple shipping providers when placing an order. This gives customers the option to personalize their experience to what they perceive will work best for them, reducing friction in the conversion process. The decision to offer this option to your customers is completely yours, so factor in how much, if any, additional cost and human resources would be required to do so.
7. Reputation & Popularity
Most of your customers will prefer to receive their order from a shipping provider they've heard of previously and/or had positive experiences with in the past. In the US, the most popular shipping providers are FedEx, UPS, and USPS, so consider using at least one of these carriers in your shipping strategy if you can. Customers who trust the shipping carrier being used are more likely to be confident moving forward with their purchases.
8. Shipping Supplies
Shipping materials like envelopes, boxes, and packing tape can get expensive quickly. Luckily, many major carriers offer free packing materials to their customers, which you can use to cut down on costs. If your products require ice packs, airtight wrapping, or other specialized packing materials that are not offered for free by any shipping carrier, this may not be a major factor in your decision; however, even cutting costs in one small area of supplies can help.
9. Pick-ups & Drop-offs
When comparing carriers, consider whether the carrier picks up the packages for you (and any fees relating to this service), or whether you need to transport your packages to the carrier's drop-off location yourself. If you need to drop off packages, find out where the nearest drop-off location to you is located—along with their hours of operation—so you can determine how that will fit into your own business operations.
10. Tracking Capabilities
Most customers expect to be able to observe the progress of their order as it makes its way from the warehouse to their doorstep. To ensure that you can meet this need, look into the tracking capabilities of each shipping carrier you are considering to see how this is handled. Customers will feel more secure knowing that they can see where their purchase is at any given time, and are more likely to forgive delays as they watch them happen in real-time.
Final Thoughts
It's critical to choose your shipping carrier wisely so that you are less likely to run into any issues down the line. Even if a late delivery isn't your fault, your customers can still associate the bad experience with your brand. Because your shipping provider plays such an important role in customer satisfaction, you're essentially picking a business partner who can help your brand succeed—or fail.