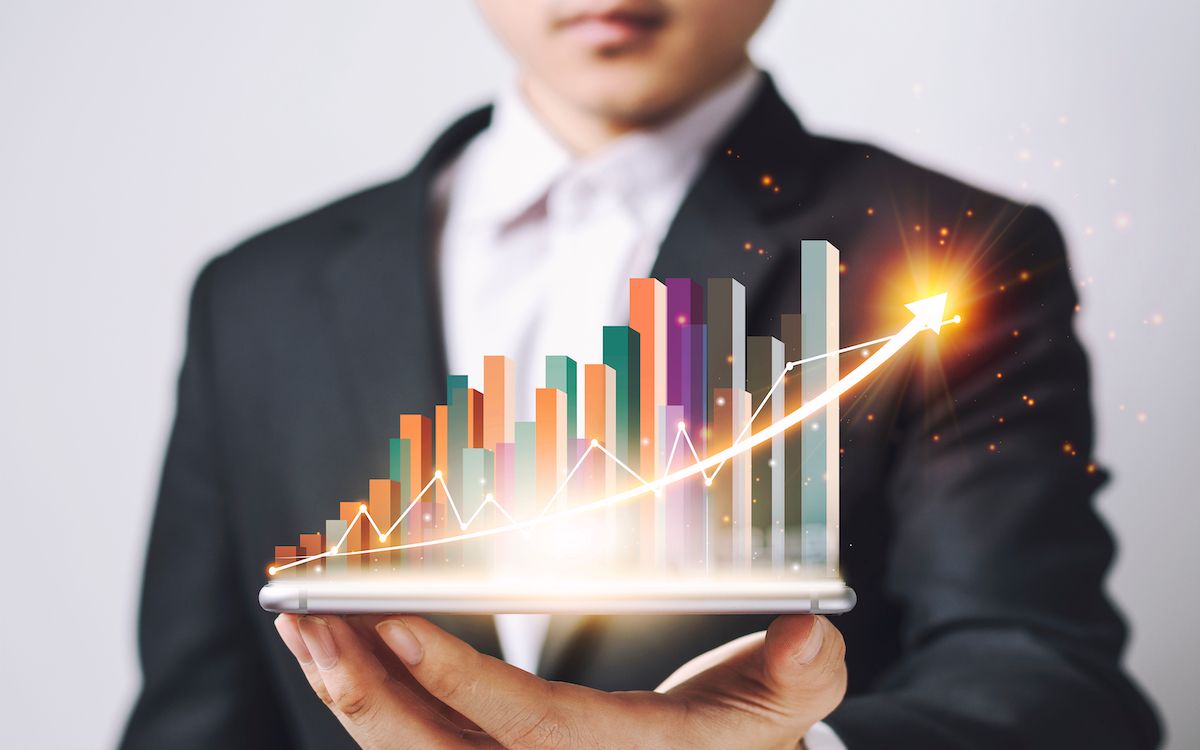 Running an ecommerce store is an excellent way to reach a wider audience that is interested in the products you sell. When building a business, many ecommerce merchants work towards a kind of "critical mass:" the moment when—through products, presentation, or popularity—they hit the "big time" and start receiving orders at an ever-increasing pace.
While reaching this goal is worthy of celebration, it's only the beginning. Being unable to meet the new demand or getting overwhelmed can disrupt what would otherwise be a smooth and profitable transition into the big leagues. To counter this, online business owners must plan ahead to scale—but how do they set themselves up to succeed in scalability?
The Difference Between Scaling and Growing a Business
First, it's important to understand the difference between "scaling" and "growing" a business. Growth occurs when business owners increase resources (staff, marketing, etc.) at the same pace as revenue. Scaling is a precursor to growth that occurs when resources are fixed, but the business is positioned to be able to cope with impending increased demand and revenue.
When a business owner decides to scale their store, they are "setting it up for success" so that it can grow efficiently as business takes off. Scaling can be very difficult for ecommerce business owners, but it is also the key to smooth development and longevity. Check out our helpful steps below to learn more about how to scale your ecommerce business successfully.
1. Lay the Groundwork
The first step in scalability is deciding at what point (or points) you will need to scale up your business model. Identify a few warning signs to look out for that indicate it's time for change, such as hitting a certain number of orders per day or reaching an amount of ongoing subscriptions. You will also want to monitor these changes closely over a chosen period of time to ensure that you aren't experiencing a fluke or spike before you take action.
Next, determine what actions you will take at each of these "breakpoints" to scale things up. Having concrete details decided upon ahead of time will help you hit the ground running when you see that you've reached your goals, and can do wonders for a stress-free transition.
2. Automate & Outsource
For business owners, time is money. To save yourself a little bit of time, see how many of your current tasks can be automated, from accounting and taxes to emails and marketing. The extra expense will more than be made up for by the extra time you'll have to allocate to other tasks, leveling out your resources for the time being.
To plan ahead, you'll also want to find and plan for working with partners who will help you as you scale. You might not need them now, but don't wait until you're already swamped to find the right people, since this may get too overwhelming—and customers may get impatient. Consider finding a partner who can help you manufacture your items, fulfill your orders, ship goods, and more, and then move tasks over to them once demand is great enough.
3. Prioritize Customer Service
Change can be scary—even a positive change like up-scaling your business. Ensure that "leveling up" is as painless and intuitive for your existing customers as possible by proactively explaining the reasons and benefits behind any change via newsletters or an updates page. These small actions can flip a loyal customer from feeling blindsided to excited and invested in a popular and growing business venture.
Additionally, focus on setting up an excellent customer service system so that both your existing and new customers can engage with you to get what they need. Better yet, make sure all common questions that customers have can be found and answered quickly and easily on your site. Make addressing customer issues and questions a top priority—your customers are who enable your business to grow, so keeping them happy is critical.
4. Consider Your Workforce
Customer service leads us into another important step in planning your ecommerce business, which is setting up a plan for when you'll need to hire a team. Think about how quickly you will need to increase your headcount of customer service representatives to keep up with an increased demand for engagement, dealing with any issues that arise, etc.
In addition to customer service employees, you should continuously evaluate where your business' weak points are, and consider whether bringing in new people with different skills could help strengthen these weak spots. Decide when you'll have enough money to hire more employees or a whole team so that everyone gets paid fairly.
5. Pay Attention to Pricing
When you scale, keep an eye on the pricing of your products and services. Obviously, you want to price your items right so that customers will want to buy from you and not your competitor. Compare prices on other ecommerce sites to your prices for similar (or identical) products to make sure you're staying in the realm of what other people are charging.
However, you also need to make sure that you're still making enough of a profit to achieve your desired growth trajectory. Also look into your profit margins to see if you're charging high enough prices to keep your business expanding. Are your business's products made of higher-quality materials than your competitors? Has the price of the materials you need gone up? Consider raising the price a bit—but make it very clear to customers why you've done so.
6. Evaluate Your Marketing Channels
Eventually, your store will reach a place of equilibrium, which can be a good thing if you need a breather after making adjustments. But stability for too long leads to stagnation, and there may come a time to catalyze scaling up on your own rather than waiting for more customers to come pouring in. This is where looking at your marketing strategies comes into play.
Take a good look at what is working—and what isn't—and identify what changes you can make to make your marketing more efficient. Then, think about what other marketing you can introduce to pull more customers to your store. For example, you can use content marketing and SEO to build your brand and bring in new customers. You can also spend money on paid advertising like PPC ads, banner ads, and shopping feeds to get the word out about your ecommerce store.
In Conclusion
In general, the key to successfully scaling your business is to plan ahead, get organized, and become more efficient. By taking the time to prepare for growth, monitoring business performance carefully, and making deliberate decisions about how you can operate as you grow, you can seize any momentum you currently have as you start to thrive, and make your way towards becoming a winning online business.