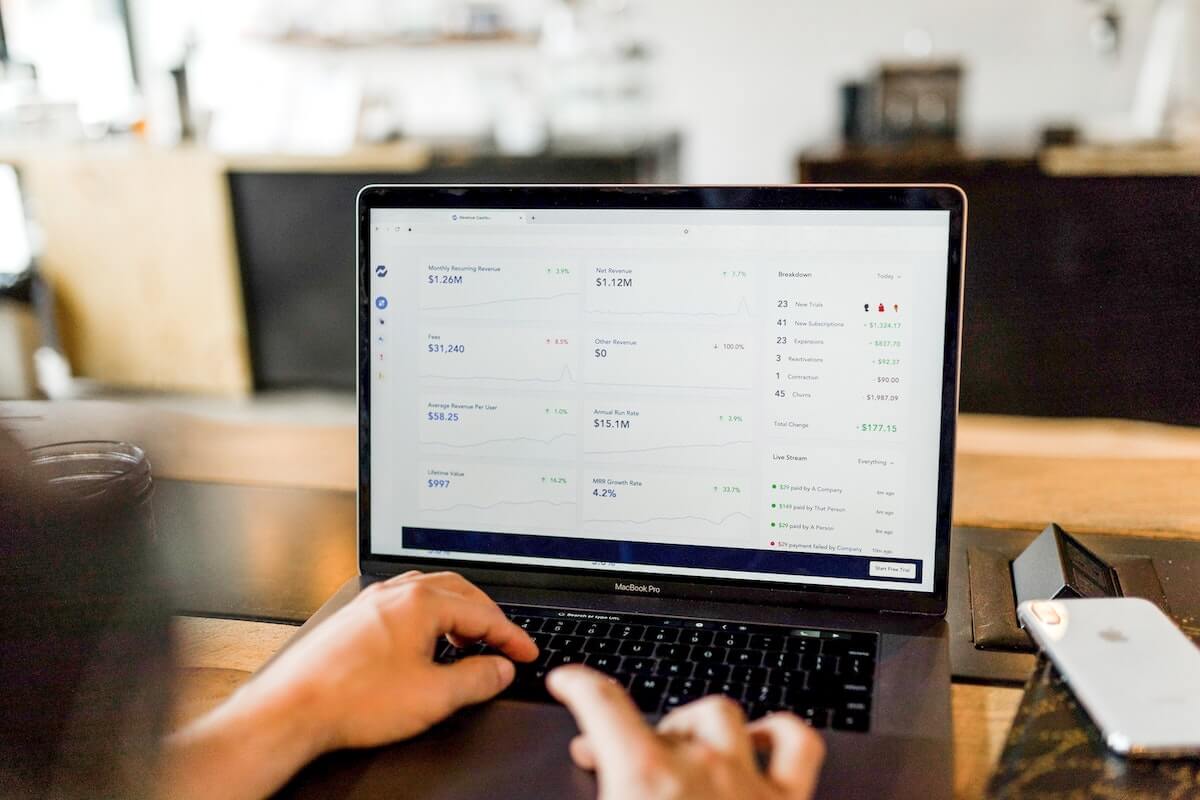 In ecommerce, the ultimate goal is to get a visitor to become a paying customer. Nothing helps us meet that goal better than Conversion Rate Optimization (CRO).
After all, if a conversion is defined as the number of people who made a purchase (or any other action, such as signing up to an email list or leaving a product review), then CRO helps you make sure that you can increase conversion rates for your ecommerce site based on any predefined goal in your business.
There are several things you can already be doing to make sure your conversion rates are at the highest they can be. Here, we give you ten must-try tips.
1. Ensure that the proper security signals are in place.
Security signals are items across your store and website that make customers feel at ease, and that they're dealing with a legitimate business. After all, 19% of shoppers aren't willing to give out their credit card information if they don't trust the website.
One security signal or trust indicator is a "safe checkout" badge. These can be from payment processors like PayPal or Mastercard.
Depending on your business, you might also have badges for money-back guarantees, free trials, or the option to pay in cash when their purchase arrives at their door. Just remember that having a safe and secure website is the first step to setting up your online store.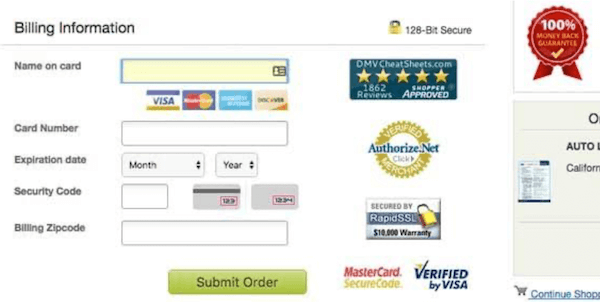 (Image source)
2. Put the spotlight on your customer.
Customers need to know that your business understands what they need—if not, chances are slim that they'll make a purchase. To do this, refer back to your buyer persona. (If you don't have one yet, we recommend creating one.)
Start with your customer's goals. What are they looking to achieve? Then zoom in on their problems. What's keeping them from getting to their goal? Conclude with the most important question: how does your business fit into helping them bridge that gap?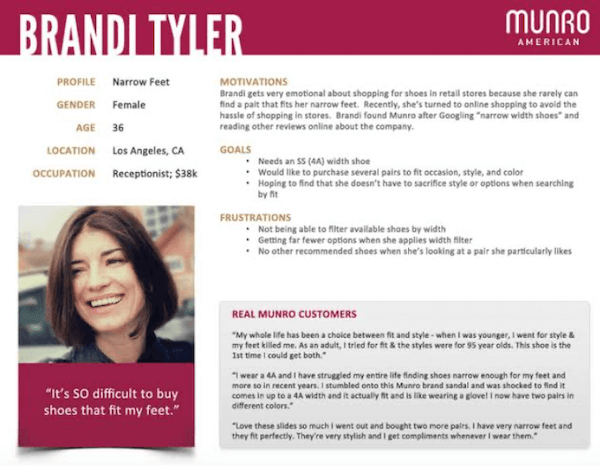 Example of a buyer persona for a shoe brand. (Image source)
If your business has several customer groups, you'll want to segment customers accordingly to make sure that everything you send their way is targeted and relevant to them.
3. Document your processes.
As you grow your business, you're likely to have to hire more people to help support your ecommerce growth. Over time, you'll realize that you wish you could look back at what works, what doesn't, and which processes your business ought to follow.
Documenting your processes is great when you delegate any work to a team, and this is a great practice—especially for any business serious about scaling.
For your ecommerce store, be sure to document processes related to any campaigns, tests, and experiments that you put up in your business. This will save you a headache down the line, and can even be an onboarding manual for new hires helping you in your ecommerce store.
4. Use high quality images in your product pages.
Because shoppers are only looking at your products online, you need to make sure your product photos are stellar and high-quality. It's a good idea to invest in a professional photographer with experience in doing online product photography.
You'll want to upload high-quality images alongside product pages. Also include photos from different angles and in different settings (both against a plain background or in a use-case setting).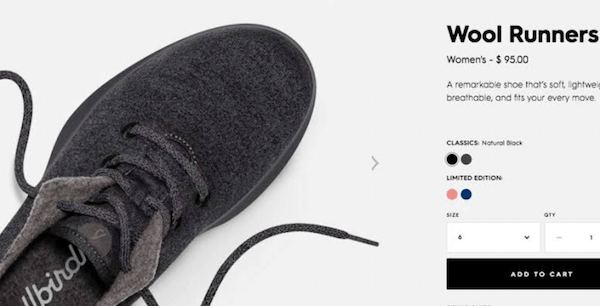 (Image source)
5. Practice your copywriting skills.
Your current copy might just be the thing keeping you from converting those visitors into a sale. Great copywriting doesn't have to be lofty; it just has to appeal to your target audience.
Experiment with copywriting that highlights the benefits of your products in different ways. Try emphasizing pain points and how your products solve them. Also keep in mind some of the best copywriting practices, such as having a clear call-to-action (CTA) and speaking in lingo your audience understands.
6. Make your offers and incentives irresistible.
If you really want your ecommerce site to make more sales, you need to make sure your offers are irresistible to your customers. Leverage certain perks and benefits that might set you apart from your competitors. Can you perhaps offer free shipping? Free returns? Or include a free gift with every purchase?
The same goes for your incentives: what makes them irresistible to customers? Perhaps it's making them time-limited. Or you might offer something very valuable that they won't believe you're giving away for free.
7. Make A/B testing a habit.
As with all things conversion rate-related, you must adopt an A/B testing habit. The great part about ecommerce stores is that you can easily track these using actual metrics and data, so make the most of this feature.
A/B test product pages, headlines, and even CTAs. Over time, you'll see patterns emerge for best-performing variables. You can then use this as a base for your next campaigns and offers, and continue to experiment with other variables in the future.
8. Invest in the right tools.
To really nail CRO, you need to invest in the right tools. You will definitely benefit from analytics tools like Google Analytics. But if you can invest in other specialized tools—such as a heatmap analyzer, sales funnel trackers, and customer satisfaction tools—then that's all the better.
After all, tools like this will help you get the data you need to glean certain insights that shape your next moves.
9. Have the right email marketing campaigns in place.
Email marketing is one of the most profitable platforms for a reason. If you aren't capturing customers and sending them valuable emails, then you might be missing out. Here are a few emails you should be sending your list:
Welcome series. Onboard customers or give them a reason to feel welcome. You might even encourage sign-ups with an incentive like a discount code.
Retargeting emails. Retargeting emails are great to send to customers when they've been checking out items on your site, but haven't purchased.
Abandoned cart emails. There could be a number of reasons why people abandon their cart, but what's important is that you try and get them back. An abandoned cart email campaign can do the trick.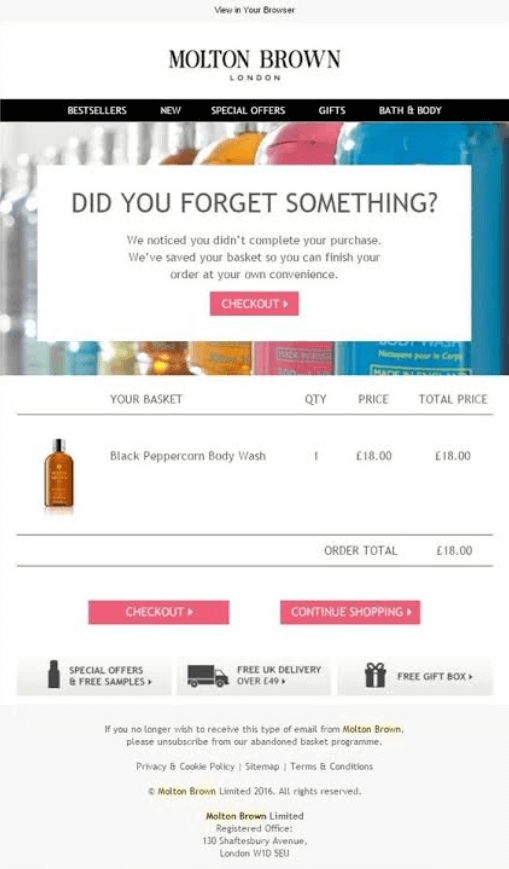 (Image source)
Also important to note is that, while you also secure your website, make the effort to prioritize email security as well—after all, ecommerce sites and email addresses may become targets for online attacks. Many email service providers emphasize safety as part of their service, so read up on your providers' terms to make sure you're covered.
10. Set up an omnichannel experience.
Last but not least, having an omnichannel experience for customers can help lead them through a streamlined journey that encourages conversions.
Your website, for example, can have ribbons and pop-ups announcing your newest arrivals. On social media, you can publish videos and posts that show use cases of these new products, which you can also use as part of your retargeting campaign.
If you have a physical store that supports your ecommerce store, you can put up in-store standees and posters that tell customers about the new arrivals. You can also encourage them to sign up to your email list and get a discount on their purchase over the counter.
Omnichannel is all about aligning your platforms and messages to make sure each one supports the other, but can also stand alone. This may take a while to master, but it will be worth it.
Key Takeaways
Your business's efforts to improve conversion rates doesn't have to be difficult. If you use the CRO tips above for your ecommerce store, consistently check their performance, and tweak as you go, you'll reap the rewards of better conversions and more sales in no time.